Marcela Valladolid Left Her Show to Spend More Time with Fiance and Children
Since leaving 'The Kitchen' Marcela Valladolid has been spending time with family and has started a new show with her sister Carina Luz Valladolid.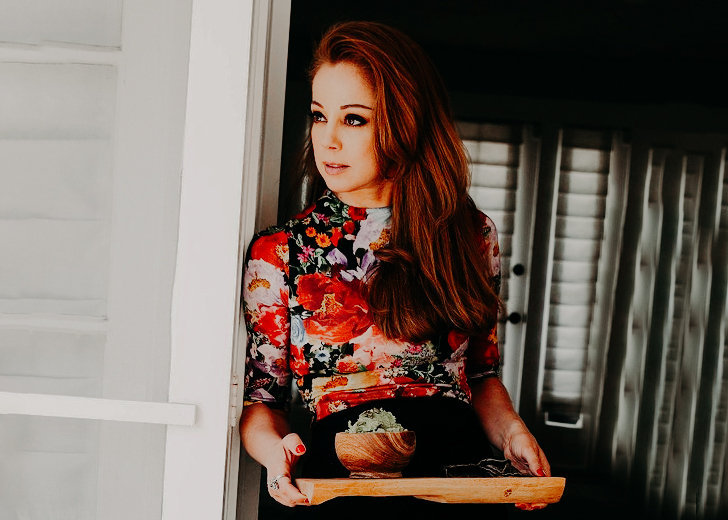 Marcela Valladolid was one of the most recognizable faces on the Food Network, being the star of one of their most popular cooking show-talk show hybrid. 
After 14 seasons and 182 episodes on The Kitchen, the celebrity chef left the fan-favorite show in favor of spending more time back home with her family. 
Wanted to Spend More Time at Home
Valladolid made a post on her Instagram back on October 5, 2017, to explain her departure from the show in detail. At the time she wrote, 
I'm a west coast gurl with a West coast family and it's time for me to be here and share with you the stories and recipes that I truly share with my family and friends.
According to the Food Network, the reality star lived in California. However, her show was shot in Montclair, New Jersey. So she had to make the journey from Cali to Jersey quite frequently.
A Thank You Note
The post also thanked viewers for watching and following her work throughout the years. Admitting that it had been a blast, she also expressed her gratitude to the cast and crew for their support.
In the four years leading up to the post, she made monthly trips to the east, all the while birthing and nursing two beautiful babies back home. 
Valladolid admitted that she had made so many friends and had such a good time that she felt like she was cheating life by making money off of it. 
She also said she would miss her co-stars, Sunny Anderson, Katie Lee, Jeff Mauro, and Geoffrey Zakarian. 
In the concluding lines, she announced that being the Latina face of one of the biggest shows on the Food Network brought her immense pride. 
"Diversity and inclusion should always be a priority," she added. 
Life After 'The Kitchen'
Valladolid made quite a few headlines back in 2013 for her affair with Paul Hollywood; the husband of a woman named Alex. Valladolid was also married to her first husband, Fausto Gallard, at the time. 
However, since parting ways with the long-running show, Valladolid has been living in California with her fiancé Philip Button and their three children Fausto, David, and Anna. 
For the next couple of years, she had been notably absent from cooking shows. However, in 2018 and 2019 she was a judge for Best Baker In America.
Besides that, she has also been with the Hallmark Channel, making guest appearances on Home & Family. She also made guest appearances on Good Morning America and been a guest judge on Beat Bobby Flay.
Getting Ready for a New Show
Back in December 2020, the chef took to her Instagram to announce a partnership with her sister Carina Luz Valladolid for a virtual show, The Marcela & Carina Show.
According to the post's caption, the show might be another hybrid cooking show. It promised its viewers a little bit of everything, including cooking, dancing, singing, talking, laughing, and crying.
Alongside the caption, The Kitchen star also shared a poster of her upcoming show.
The poster featured what appeared to be hand-drawn cartoon versions of the Valladolid sisters posing back to back. 
Later on, in February, the celebrity chef also appeared on Selena Gomez's HBO Max show Selena + Chef and walked the pop star through making a mole, a traditional dish from the Mexican heritage they both share.