What Is Gina Neely Doing Now? A Look into The Food Network Star's Life
Gina Neely divorced her husband of 23 years and went on to reinvent herself. Find out what she's up to now!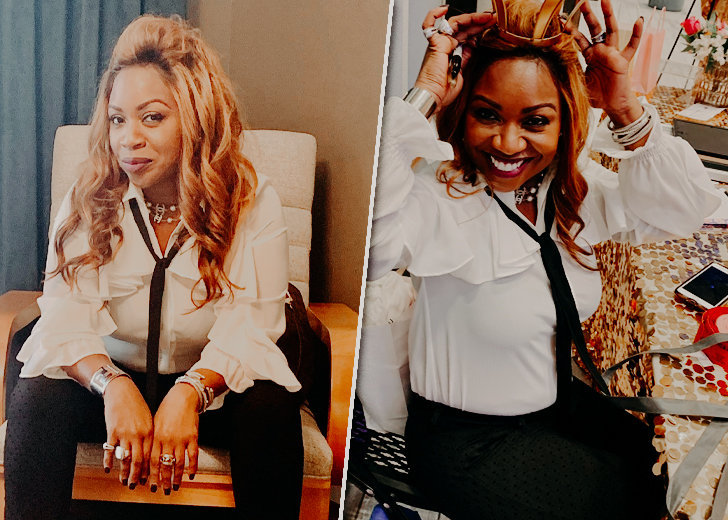 Gina Neely became a household name when she cohosted her reality TV show Down Home with the Neelys from 2008 to 2014 with her then-husband Pat Neely.
The show went on to become the highest-rated show on the Food Network, but a lot has happened since fans last saw the reality star sharing traditional Southern recipes. 
Reel Life Vs. Real Life
Despite being the seemingly ideal couple on their show, Gina and Pat did not have the happily married life that everyone thought they had when the cameras were not rolling. 
Gina shocked everyone with the news of her divorce after eleven seasons of the beloved cooking show. And just like that, their 23 years as a married couple came to an end. 
However, behind the scenes, this decision was a long time coming. In an interview with People, Gina admitted, 
I was going to divorce Pat prior to the show. And then all of a sudden the train jumped on the track and I had to hold on for my life.
She further explained that Pat had become a business partner who she was not even attracted to anymore, whereas she needed a husband at that point in her life. 
As soon as the divorce was made public, the premise of the fan-favorite show was no longer applicable, and Gina seemingly lost her claim to fame. Or did she?
She Never Wanted Fame
For starters, television fame wasn't really what Gina wanted for herself.
In an interview with Say it Southern podcast, she had confirmed that she did not want to be on TV but also realized that it would be a once-in-a-lifetime opportunity for her husband and their family business of chain restaurants. 
It wasn't just her. Gina's eldest daughter Spenser from her previous marriage and her younger daughter with Pat, Shelbi, both "hated" the show and the attention it brought.
Gina After the Divorce
Regardless, after the divorce, Gina took control of her life and almost wholly reinvented herself, starting with her body. 
In 2015, the reality star revealed that she had shed 35 pounds and went from a size 8 to size 0 in just over 12 weeks, thanks to her healthier life choices.
She did go on to add a little bit of that lost weight back to not look like a "bobble head," though. Apparently, fitness streak was her way of dealing with the residual emotions from the divorce. 
Working out really became the saving grace for me if you will, getting me through all of that. It kept me positive, it kept me moving.
What Is Gina Neely Doing Now?
Despite her feelings surrounding TV fame, she did not stay away from TV for very long. Three years after the divorce, she became the producer of her cooking show, Chop it up with Gina Neely on Aspire TV. 
In Gina's words, Food Network had a lot of control over the look and feel of the show. Because of that, the show was not really transparent and did not show her authentic self on the screen. 
So, she saw to it that all those hindrances were taken care of, and the fans were able to bear witness to the real Gina Neely. 
With her show up and running, Gina also set out to find new love in Italy that same year. Diann Valentine's show To Rome for Love saw Gina traverse the streets of Rome. 
She has also declared to People that she was open to the idea of being remarried, but there is yet to be an answer for Who is Gina Neely married to now?
As of this writing, the reality star is keeping herself busy with motivational seminars on her social platforms.