Pat Neely's Exciting Life with New Wife and Children
After his marriage of two decades concluded, Pat Neely found love yet again and is happy with his new family.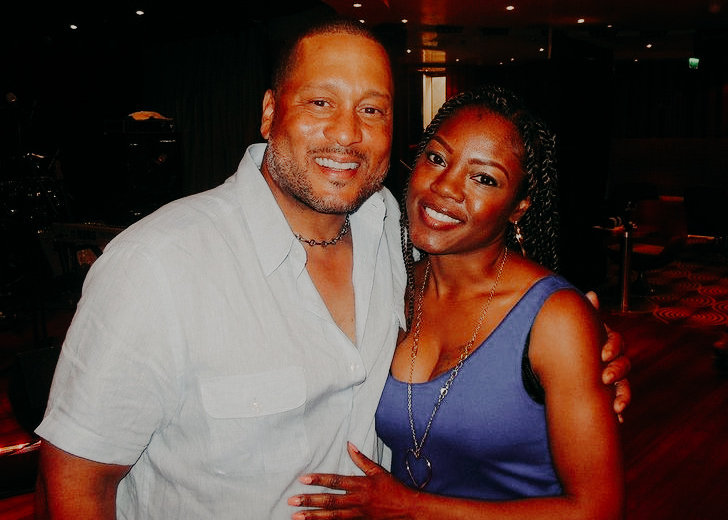 Pat Neely discovered love again after ending things with his wife of 23 years, Gina Neely. 
Pat and Gina made the picture-perfect duo on one of Food Network's highest-rated shows, Down Home with the Neelys.
That being said, the couple was far from perfect, and after eleven years of sharing the screen, they went their separate ways.
While the ex-wife claimed that the relationship had been reduced to nothing more than a business partnership when they were doing the show, Pat remembered it differently.
As far as he could tell, he had a blast shooting those eleven seasons alongside Gina. In fact, he cherished the fact that he got to share such a wonderful time with his high school sweetheart and claimed that he never had to act. 
Whatever the case, when everything was said and done, Pat was hurting, and he was absolutely devastated. Even then, he respected Gina's request for the divorce. 
The divorce litigation took only six hours to come through, and by the time it was done, the show's fans were the ones he thought of the most. In his eyes, he was concerned that he had let them all down.
He told People,
I thought that I would never get married again.
To deal with the divorce, he simply dove right back into work, but life had other plans. 
Being a celebrity chef of the highest-rated show on Food Network definitely has its perks. One such perk was that they would be invited to make appearances on various shows and restaurants.
For instance, Pat was invited to the Tom Joyner cruise in 2015, where he met Tamika Parks, a registered nurse-anesthetist. 
In his words, it was love at first sight, and she took him off guard. 
The man who once had almost given up on the idea of marriage popped the question one more time on Christmas Eve the following year. 
Pat and Joyner exchanged vows from their Atlanta home on October 7, 2017.
In conversation with People, the reality star disclosed that the two had a lot in common, including their love for family and children. His new wife added, "I like to eat and he likes to cook, so it works."
With their marriage, the couple also made way for a beautifully blended family. They are parents to Eijah, Joyner's child from a past relationship, and Pat's kids from his previous relationship: Shelbi and Spenser. 
The couple also welcomed a daughter Eriel in July 2018. 
According to the reality star himself, he treats all the kids in the blended family as his own. In fact, he claimed that he did not believe in having stepchildren, and the only steps that they had in his household were the ones that took you upstairs and downstairs. 
He further explained that he had appreciated the time that he got to spend with the kids. 
Now, when he comes across people who've been through a breakup or a divorce, he makes sure to let them know that although things might seem bleak, the future holds incredible possibilities.