Marc Blucas' Wife Ryan Haddon Is Candid About Her Battle with Alcohol Addiction
Marc Blucas' wife Ryan Haddon turned her life around for the best.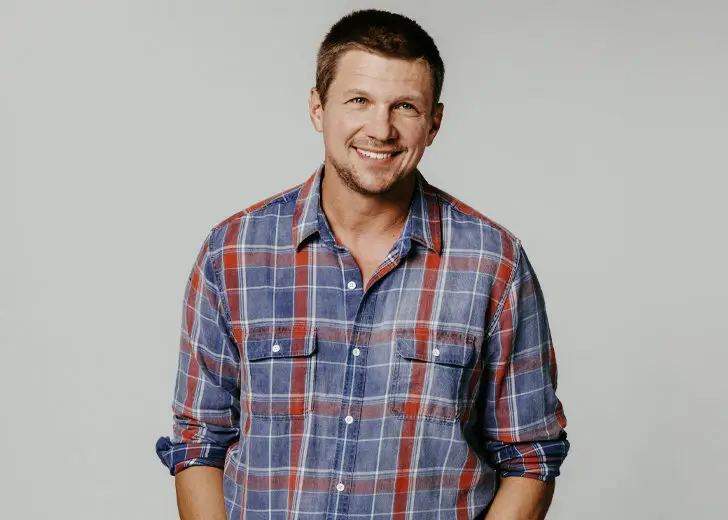 Marc Blucas has been in an enduring marriage with Ryan Haddon, a life coach. Before their marriage, Haddon was engulfed by alcohol and drug addiction, which had its toll on her first marriage. 
The mother-of-four is quite vocal about her dreadful past that she overcame through the right choices, including rehabilitation and medication.
Haddon Watched Her First Marriage Fall Apart
Haddon has shared how alcohol and drug addiction put a dent in her first marriage with American actor Christian Slater on her eponymous website. The pair had married on February 14, 2000, and welcomed two kids  — a son and a daughter. 
Meanwhile, Haddon had her drinking addiction. To control the urge, she went to a rehabilitation center and became sober four years at one point in time. But four years of abstinence went in vain when she relapsed after drinking a Kir Royal with her girlfriends in The Four Seasons Hotel.
The pressure of taking care of her two kids gave her an excuse to consume more alcohol, and the situation worsened when she became a substance user. 
To top it all off, she threw a glass at her husband in a fit of rage in the Hard Rock Hotel and Casino, Los Angeles, in November 2003. The wound she inflicted on her husband took nine stitches to heal.
Haddon got arrested for domestic battery and was released when Slater defended her, saying it only was an accident. Though the incident admittedly became a turning point in her life, it took a toll on their marriage.
In February 2005, Slater filed for divorce, citing irreconcilable differences.
She Turned Her Life Around
Haddon went into rehab right after the incident in 2003 and took part in the 12 Step in Alcoholics Anonymous program. The program, coupled with meditation practice, helped her quit alcohol. 
Following her sobriety, she practiced Reiki healing and became a Reiki Level III practitioner and a meditation teacher. She also became a certified Life Coach through her training in the International Coaching Federation.
Soon, she joined the National Guild of Hypnotists and earned a certificate as a Hypnotherapist. While helping people realign their minds, body, and spirit, she found herself back. 
On July 25, 2009, she married Marc Blucas, whom she had met in L.A., in Pennsylvania.
Blucas and Haddon Share Two Daughters
Buffy the Vampire Slayer actor and his wife Haddon have two daughters.
They live on a 15-acre farm in rural Pennsylvania with Haddon's two children from her marriage with Slater. Blucas considers both the kids as his own. He even claims to be the father of four children in his Instagram bio. 
The couple has the rule to put family first and not be over two weeks away from home. Following the law, Blucas even cut his appearances in the episodes of The Fix.