Malcolm Nance Is Married! Family Status Amid Wife & Children Death Threats
In the year 2017, Malcolm along with his family and children recieved multiple death threats...Malcolm stated that his family got more than 50 death threats in 24 hours as some renown site mentioned him as a member...After serving got 20 years, he left the US Navy in...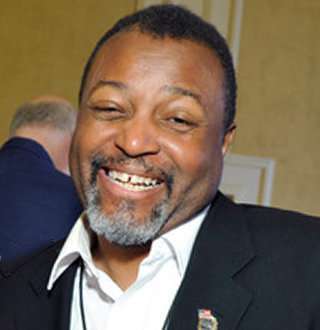 Quick Information
Date of Birth

Sep 20, 1961

Age

61 Years, 6 Months

Nationality American
Birth Place

Philadelphia, Pennsylvania, United States

Birth Name

Malcolm Wrightson Nance

Profession

Author

Career

1981–2001

Relationship Status

Married

Wife/Spouse

Maryse Beliveau-Nance (?-2019)

Divorce/Split

Not Yet

Gay

No

Net Worth

Not Disclosed

Ethnicity/Race

Afro-American

Siblings

Ten

College

New York Excelsior University

Hair

Short

Hair Color

Black

Eye Color

Black

Lesbian

No

Children/Kids

Three
American author and media commentator Malcolm Nance received multiple death threats against his wife and children in the year 2017.
The Pennsylvania native is a former United States Navy senior chief petty officer specializing in the Middle East. The published author serves as the founder and the executive director of a policy institute, Terror Asymmetrics Project on Strategy, Tactics and Radical Ideologies.
The viewpoint of an expert: Malcolm Nance discusses his new book, The Plot to Destroy Democracy alongside Quentin Hardy at Commonwealth Club in July 2018 (published on 11 July 2018)
Interesting: What Is Steve Janowitz's Age? Bio Ranging From Job To Wedding With Joy Behar
Millions of viewers have noticed Malcolm as he appeared as a guest policy analyst for various networks such as CNN, ABC News, FOX News, and MSNBC.
Malcolm Nance's Bio: Parents, Education
The intelligence and foreign policy analyst was born as Malcolm Wrightson Nance on 20 September 1961. He is the ninth of 11 children born from his parents. He possesses African-American ethnicity.
Malcolm grew up in a military family as his father was a master chief petty officer, who had served in the Army in World War I and World War II. Similarly, his five brothers used to serve in the Navy. 
He completed his primary education at West Catholic Boys High School. In the early days, he studied Spanish, French, and Latin languages, and also took free classes in Russian and Chinese offered at South Philadelphia High School.
Later, he received graduation with a bachelor of arts degree from the New York Excelsior University.
His Journey In Counter-Terrorism: Joined U.S. Navy At Age 20
Malcolm joined the U.S. Navy at the age of 20 in 1981. During his time in serving the nation, he was involved in a number of counter-terrorism, intelligence, and combat operations.
He took part in combat operations after the 1983 Beirut barracks bombings and the 1986 United States bombing of Libya. For his work, he held several military positions and received various awards given as a mark of honor for outstanding service in the US Navy.
You May Like: CNN Analyst Philip Mudd Wiki: Former CIA's Age, Married & Family Details
He also served on a warfare ship, USS Tripoli during the Gulf War in 1995, and assisted during a Banja Luka, Bosnia air strike, a sustained air campaign conducted by the North Atlantic Treaty Organisation(NATO) in the same year. After 20 years of his service in the United States Navy, he left the most powerful navy of the world in 2001.
Malcolm's Post Military Career On Intelligence Consulting And Writing
In the same year of his retirement, he founded Special Readiness Services International, an intelligence support company. He regularly advocates on counter-terrorism appearing in various events.
Malcolm served as an intelligence and security contractor in Iraq, Afghanistan, the UAE, and North Africa. He worked as a visiting lecturer on counterterrorism at the Macquarie University's Centre on Policing, Intelligence, and Counter-terrorism in Sydney, Australia and at the Victoria University of Wellington in Wellington, New Zealand.
He is now a member of the advisory board of directors for the International Spy Museum, a non-profit museum dedicated to the tradecraft, history and contemporary role of espionage in Washington, D.C.
Moreover, he has published various books related to counter-terrorism and intelligence such as An End to al-Qaeda, Terrorist Recognition Handbook, and The Terrorists of Iraq.
In 2018, he published a new book titled, The Plot to Destroy Democracy: How Putin and His Spies Are Undermining America and Dismantling the West. The book includes a comprehensive analysis of Vladimir Putin and Russia's master plan to destroy democracy during the tenure of Donald Trump.
Malcolm Nance's Political Inclination; Is Strongly Opinionated
Malcolm is one of the strongly opinionated political analysts of the United States. From his years in Navy, from his experience as terrorism and intelligence expert, Malcolm has developed a set of beliefs that he refuses to go against. But since the said beliefs are mostly based on truths, his credibility remains intact.
Moreover, Malcolm also does not have any qualms about ridiculing people if he deems them unfit for what they are. There have been times when Malcolm has downright dismissed President Trump as 'coward', 'disgrace' etc. His best selling book, in fact, was a scathing review of 2016 elections and questioned the very credibility of the election and its results, which made Donald Trump president of America.
In a more recent example, on the issue of the murder of Saudi Arabian journalist, Jamal Khashoggi, in the hands of Saudi Arabian Agents, President's National Security Advisor said that he had not listened to the audio-tape of the murder. Malcolm, in turn, deemed the Advisor a coward because he was unwilling to face the brutal truth.
Malcolm Nance Married Life Suffered Hitch After Wife's Cancer Diagnosis
Malcolm is a married man, and the identity of his wife is still a mystery to his fans and followers. However, he often mentions his wife on his Twitter posts.
As of now, it is known that his wife has had cancer and her battle against stage 4 cancer is going on.
Talking about his wife to c-span.org in April 2017, he stated that his wife adopted three children from Moscow. He also added that his children and his family always support him.
See Also: Sam Rubin & Wife's Married Life Hits Serenity! Family Rift & Divorce - There's No Chance For It
Malcolm and his wife are the parents of a daughter, but he has not revealed the name of his daughter. 
Malcolm's Family--Wife And Children Dealt With Death Threats
In the year 2017, Malcolm along with his family and children received multiple death threats. He even made a tweet in April 2018, regarding the threat.
Malcolm stated that his family got more than 50 death threats in 24 hours as some renown site mentioned him as a member of the terrorist group, Islamic State of Iraq and the Levant, known as ISIS in 2017.
Further, he added that the threat included raping his wife and daughter. Whatever the case was before, he currently resides with his supportive family maintaining a low-key life.