Dark Star Lisa Vicari Role In Hell Had Legality Dilemma-But Martha Upped Her Brand
Lisa Vicari, who has been crazy about acting since her childhood, received early experience and success that has made her the actress she is now. But there was one point of time when her age caused a legal dilemma regarding her casting. The story of how she joined acting and how her determination and humble nature has made her successful is an inspiring tale. The article also brings detailed information on various interesting facts of her life.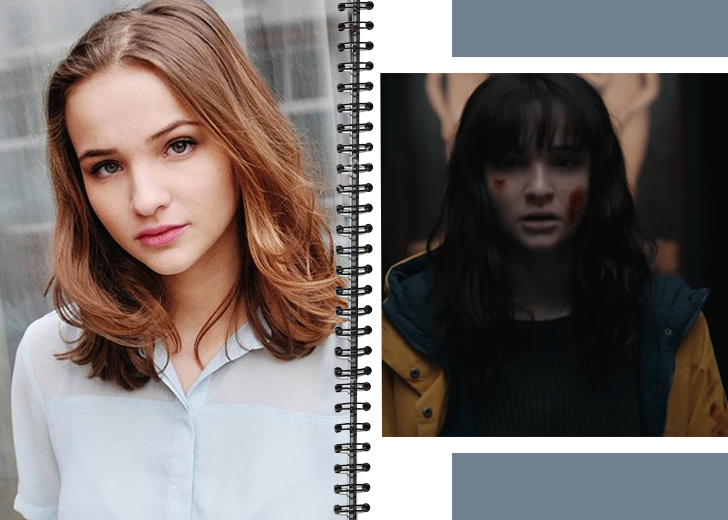 Fans of the German-Netflix series Dark are eagerly waiting for the series' season three or the series finale, so to speak, which is to be premiered on June 27, 2020. 
In season three, Lisa Vicari's character Martha Nielsen is expected to walk us towards the new world through time-travel. At the end scene of the final episode of season two, Martha had revealed that she had come from another world through time travel. 
The plot of the series Dark revolves around the turn of events arising from the disappearance of a child that leads to drama among four families. In a surprising turn of events, the story of the movie has now unfolded with a supernatural time-travel twist.
In this article, learn what made Vicari the actress she is now today and how she has been rising as a successful thriller actress.
Lisa Vicari Acting Craze Started Young
When most of the ten-year-olds of Munich, Germany, were heading towards school, Lisa Vicari had other options.
During an interview with the SLEEK magazine, she reminisced about her passion for acting and how she convinced her mother to support her dreams. She stated she was able to join acting classes at the age of ten "after begging" her mother.
But it was her politeness that brought her closer to scripted acting. In 2009 at the age of 11, she penned an honest letter to a young director requesting him to cast her. The director, who was on the brink of joining a film school, gave a chance to appear in a short movie named Tunnelblicke as Anna.

Lisa Vicari's childhood picture (Photo: Lisa Vicari's Instagram)
Following the recognition and appreciation for her work, she grabbed a few more acting projects, including movies such as Hanni & Nanni (2010) and Hell (2011).
Her Role in Hell Had Legality Dilemma 
One of the first significant roles of Lisa Vicari was in the 2011's post-apocalyptic movie Hell as Leonie.
The movie sets its plot around three casts who try their best to thrive under the circumstances brought up by a devastating climate crisis. In the journey, the younger character, Leonie (Vicari's character) gets kidnapped and ends up in a slaughterhouse designed to use any living beings into food.source  
To work on a movie of such a sensitive genre at the age of 14 was not usual for her. She was not allowed to even watch movies of such genres at that age. Therefore, the film production had to get approval for the role by the Jugendamt (German child protection services). 
Well, Vicari was not inevitably traumatized by the dangerous plot of the movie, but she ended up providing a great show for audiences with her performance.

Lisa Vicari in the psychological thriller Hell in 2011 (Photo: Youtube)
The five feet nine inches (1.75 meters) tall actress was also honored with Best Young Talent award at the New Faces Awards for her role in the movie Hell in 2011.
'Dark' series Gave Her Big Break on Television
Since 2017, Lisa Vicari has been steadily gaining an international fan following and popularity for her portrayal of the role of Martha Nielsen in the German Netflix series Dark.
The series has been exceptional for her since it's her first-time as one of the main cast in any television series. Adding to that, her role in the series has added to her success as a thriller actress that she earned in the movie Hell. 

Lisa Vicari with her Dark series' co-actor Louis Hofmann (Photo: Youtube)
Before Dark, Vicari had starred in minor roles in television series such as Under Suspicion (2013), Die Chefin (2014), SOKO 5113 (2016), and Tatort (2017).
Her Dream is to Act in a Period Drama 
With a series of successful movies and TV shows under her belt, Lisa Vicari is even more motivated towards exploring more as an actress and featuring in different genres of film and shows.
The German actress, who lists Martin Scorsese and Christopher Nolan amongst her favorite directors, shared her dream to be part of a "period drama" in an interview with SLEEK. 
In 2020, she portrayed the female lead character, Issi, a billionaire's daughter, in the Netflix romantic movie, Issi & Ossi.
In the movie, she is the love interest of Denni Mojen's character Ossi. The two characters, Issi and Ossi, initially fall in love so that they could take benefits from one another.