How Much Is 'New Girl' Actor Lamorne Morris' Net Worth?
Lamorne Morris stepped into the acting scene in 2002.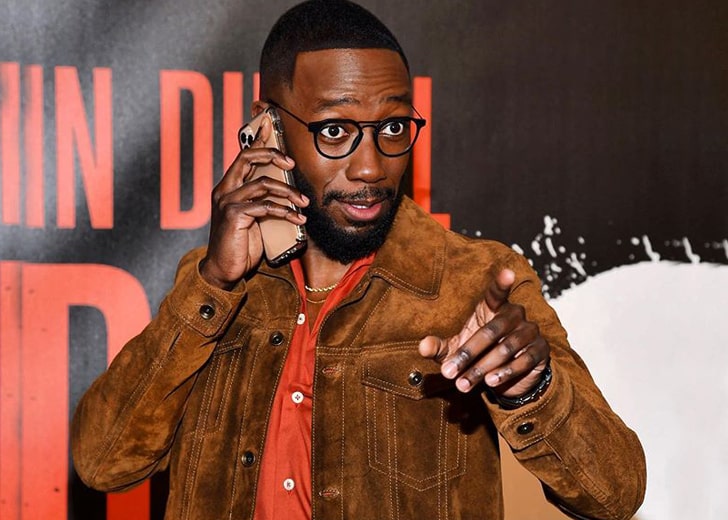 Lamorne Morris stepped into Hollywood with a voice role in the movie Urban Ground Squirrels in 2002. Fast forward to 2021, he has major projects like Woke, New Girl, and Human Discoveries under his belt.
No wonder Morris has built a considerable net worth from the entertainment industry over the two decades. Here's what we know!
From a Voiceover to Lead Role on TV
Lamorne Morris' first documented job in the entertainment industry was on BET's Countdown in 2001.
In 2002, Morris got his first acting role in the 2002 movie Urban Ground Squirrels, where he dubbed the character Little David. Following that, he did one acting job a year till 2010.
In 2011 he landed more acting gigs in short videos, movies, and TV shows, including The Guild, Trapped, and The Middle. He also got his breakthrough role as Winston Bishop in the TV series New Girl.
Since then, he has played in many projects, including King Bachelor's Pad, Valley of the Boom, Human Discoveries, and Jumanji: The Next Level. He even starred alongside Vin Diesel in Bloodshot in 2020.
In 2021, he became part of TV series like No Activity, Call Me Cat, Unwanted. Morris also played in the comedy movie, Eat Wheatiest!
Besides movies, he has also done commercials. As per Fame10, Morris has appeared in advertisements for companies like Taco Bell, Twix, 7 Up, Chili's McDonald's, Microsoft Windows, and Ford.
What Is Lamorne Morris' Net Worth?
Considering his acting career and his involvement in high production projects in recent years, Morris undoubtedly has a decent earning and handsome net worth.
According to Celebrity Net Worth, his net worth is $4 million. 
His activities in the real estate sector provide a glimpse of his financial position. In January 2019, he splashed $3.11 million on a newly built 5,840 square foot house in Tarzana in the San Fernando Valley.
He remodeled the house with a basketball theme in early 2020. His modern Spanish-style home has six bedrooms. Other than that, he owns a house in Chicago where his mother lives. 
Morris also has a shoe collection of over 100 pairs from LeBron James. 
Related: Is Lamorne Morris Dating His On-Screen Girlfriend, Nasim Pedrad?
Chadwick Boseman's Contribution In His Success
Chadwick Boseman meant and still means a lot of things to people from all walks of life. For some, The Black Panther actor is a source of inspiration, and for others, he is a superhero they can relate to.
For Morris, however, he was a mentor and a brother. Boseman helped him whenever he needed support. 
During an interview with GQ in September 2020, just days after Boseman passed away, Morris told his story about how Boseman helped him in his acting career and life in general.
When asked if he knew Boseman personally, Morris said he knew him from around when he moved to New York.
I definitely knew him personally. I want to say we've known each other since 2005, maybe 2006. Right around the time I moved to New York or a little bit before that. We became buddies through another actor, Ramses Jimenez.
He also revealed that Boseman coached him for his auditions for New Girl, a project that defined and set his career tone. The late actor also helped him through some tough times when he moved to LA. He brought one of his friends to live with Morris to have an easier time paying rent.
Morris probably got the best acting advice of his life from Boseman when he was auditioning for Selma. He recalls Boseman as being an intense guy when it came to the craft of acting.
He was such an intense guy when it came to his craft. I remember having an audition for Selma, and I asked him to coach me on it. And he came by, and at the time, I was trying to infuse humor in moments that I didn't need to infuse humor into.
And when he used humor, Boseman advised him to quit joking if he really wanted to get the role and work harder. He taught him to take his auditions seriously and move forward with an intense work ethic.