Lala Kent Was like a 'Lone Wolf' during Her High School Days
'I was kind of a lone wolf. I had no friends in high school,' Lala Kent says.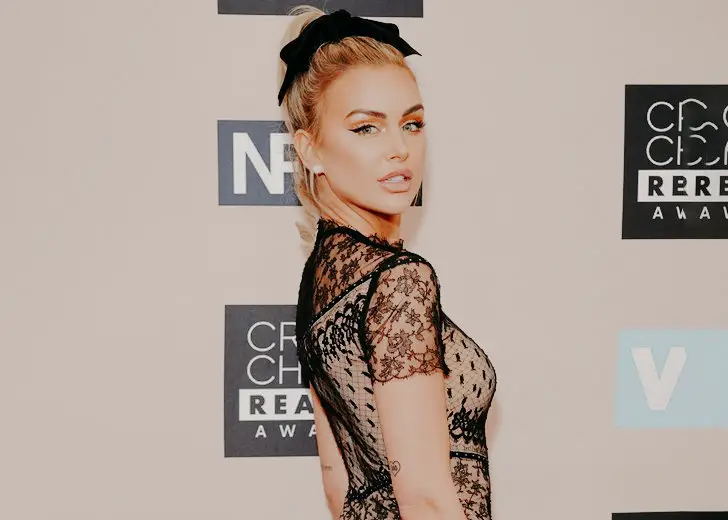 Lauryn Kent, who is popularly known as Lala Kent, is a reality television star and actress who rose to fame after appearing on Bravo's reality show Vanderpump Rules.
But she admits the journey to achieve the spotlight wasn't easy for her.
She had to consciously develop a tougher exterior after moving to Los Angeles since she was considered a geek during her high school back home in Utah.
Speaking on the You're Gonna Love Me podcast in October 2020, Kent admitted having it tough in high school.
She shared that she was not a part of the popular kids' group and was more friends with "weirdos" and "geeks."
"I was kind of a lone wolf. I had no friends in high school. I would go home and eat lunch with my mom," the social media star remembered.
But when she moved to Los Angeles, she didn't want to be the same person who felt insecure because of the tiniest little comments.
That's what led her to become someone who wouldn't let people affect her.
"Because if I am the person who I really am, which is sensitive and gets her feelings hurt, my whole day is ruined," she added.
In the podcast, Kent further claimed that many of her friends in Los Angeles still hasn't met, what she says, "Lauryn from Utah."
The Hard Kill actress thinks not everybody deserves to know the soft person hidden inside the hardened version of her.
That being said, she does allow people to know her real self when she believes they are not going to judge and be kind to see that part of her. 
Lost Her Virginity in High School
Although Kent was not a part of a popular girls' group in high school, she still had a boyfriend named Johnny.
In her latest book, Give Them Lala, published in May 2021, the TV star candidly opened up about her high school romance with her boyfriend.
She also shared that she lost her virginity to him.
Her Thoughts on Marriage
It's not just her high school personality that has been a lesser-known fact about the Watch What Happens: Live star. There are a few more.
Speaking of one, Kent, who comes off as a free-spirit on the reality show, actually holds an old-school view on marriage and family.
In an interview with Heavy in November 2015, she stated that she took marriage seriously. 
"My parents have been together for 35 years, through thick and thin. I haven't ever been married, but I still hold that title sacred," she added.
Today, Kent is a family woman, too. Although she is not married yet, she has a daughter named Ocean with her fiancé Randall Emmett.
The couple welcomed their daughter on March 15, 2021, whereas the two have been engaged since September 2018.
Emmett, a Hollywood producer, popped the question during a romantic trip to Cabo San Lucas, Mexico, where they also celebrated Kent's 28th birthday at the Esperanza An Auberge Resort.