Here's How Julia Roberts Convinced Richard Gere to Star in 'Pretty Woman'
'I kind of pleaded with him in a very real way,' Julia Roberts recalls.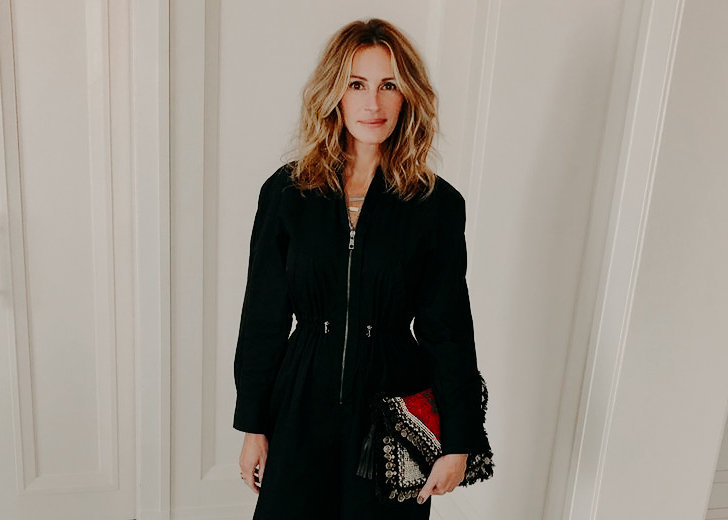 Julia Roberts and Richard Gere's electrifying on-screen chemistry was the highlight of Pretty Woman, one of Hollywood's best-loved romantic movies.
However, the film initially struggled to get off the ground when Roberts and film director, late Garry Marshall, couldn't find anyone to play the role of Edward Lewis.
Speaking with Entertainment Weekly's Editorial Director, Jess Cagle, in November 2017, the 53-year-old actress discussed the casting issues and how she had begged Gere to accept the role.
Roberts, who played a prostitute, Vivian Ward, in the 1990 flick, stated that although many people wanted to play the role, they were unable to cast anybody they actually wanted.
She also denied the rumors of nobody wanting to work with her when Cagle remarked, "I thought nobody wanted to work with you."
"No. That comes later...that's a story three pages in," she clarified.
The Notting Hill star then recalled her and Marshall visiting Gere in New York to convince him to get on board.
"We went over there and we talked to him. He was very nice," Roberts said. "It was late at night because he had been night shooting and Garry said, 'I wanna let you two talk,' and he left."
After the director left, the actress shared that she and Gere had an awkward conversation at first, but later on, when they started talking about the movie, she explained why him playing the role was so important.
In response, the Hachi: A Dog's Tale actor also shared his thoughts on the movie, his part, and the things that worked and didn't work for him.
He's a very serious actor, and he had very specific thoughts about the movie and the part and what worked and what didn't work for him. And I think I just nodded and smiled a lot and agreed with everything he said.
Roberts, who was hopeless by that time, pleaded with the actor, imploring that he had to do the movie and if he didn't do it, the movie would fall apart and she would lose her job.
Following that, she remembered going out for dinner with Gere and Marshall, where he agreed to do the movie.
About the Movie: 'Pretty Woman'
Pretty Woman, which starred Roberts and Gere in the lead, centers around the wealthy businessman, Edward Lewis, who hires a down-on-her-luck prostitute, Vivian Ward, to be his escort for several business and social functions.
But their professional relationship turns real, as they develop a romantic relationship through her working tenure.
The film performed exceedingly well at the box office with a $463.4 million worldwide collection. It also remains Disney's highest-grossing R-rated release to date.
In 1990, Roberts, married to Daniel Moder, received the prestigious Golden Globe Awards for Best Actress.
The film was nominated for various categories by other awards, including the César and Academy Awards.