The Directorial Life of Neill Blomkamp — Past Movies and Upcoming Projects
Neill Blomkamp did his quarantine right - with a horror movie up his sleeve and the screenplay of 'District 10' in transit.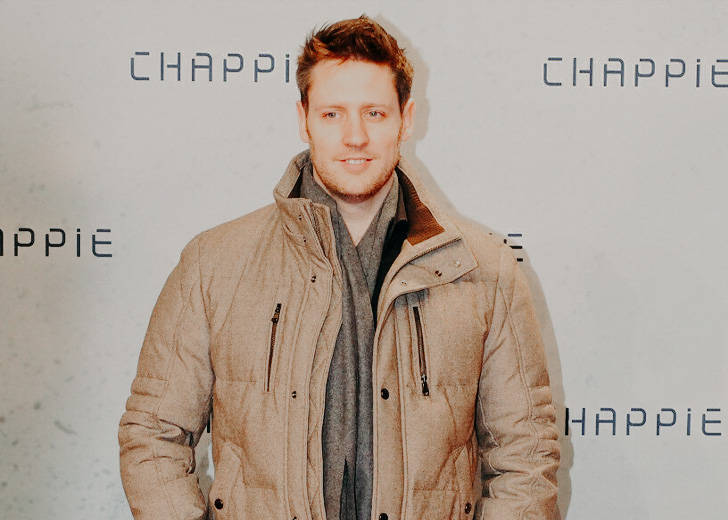 Actors tend to be the focus every time movies are discussed. However, there are a few directors that have successfully created their trademarks. One such director is Neill Blomkamp.
With movies like District 9 and Chappie under his belt, Blomkamp has set a bar for himself.
There's Something About Blomkamp
The talented director was born on September 17, 1979, in Johannesburg, South Africa. At 18, he immigrated to Canada to graduate from the Vancouver Film School's 3D Animation and Visual Effects Program in 1998.
Before trying his hands at directing, Blomkamp worked as an animator for 'Dark Angel' and 'Halo 3.'
District 9 (2009), his first big directorial debut, was co-written by him and his wife, Terri Tatchell. It was an expanded version of his 2005 short film Alive in Joburg.
Although there are no details about when he got married to Tatchell, the couple has a daughter named Cassidy.
'A Strict Policy' When It Comes To Work
On the 140th episode of the Geek's Guide to the Galaxy podcast, Tatchell spilled the beans about their work and home relationship.
In the podcast, Tatchell revealed that the two were complete opposites, with Blomkamp being the sci-fi guy and her being a fairytale lover. Even their views about Chappie were very contradicting.
Talking about her perception of the movie, the talented screenwriter said:
Neill and I disagree on this horribly, but to me, it's an R-rated fairy tale. It's an inanimate object that's being given a soul.
A 2015 Wired article mentioned that after working on District 9 together, the duo swore to stay away from any future collaborations. However, Chappie's pitch made Tatchell break off the promise. 
Nevertheless, the couple settled with an agreement to have strict boundaries between personal and professional life, including emailing the script instead of discussing it face-to-face.
Talking more about her husband, the writer said Blomkamp had an enormous appetite for science-based books and knew everything from the latest stats to the latest research.
The writer mentioned that she and their daughter, Cassidy, often played a game with him, wherein they try to ask him something he doesn't know.
Besides being a screenwriter, Tatchell has authored three books for children and is an avid pet lover. 
Blomkamp's Pre-Pandemic Projects
The news about Blomkamp's new gig with AGC studios, Inferno, was out in the streets before it got pushed to 2021 because of the pandemic. According to a Variety article dated October 24, 2019, the sci-fi thriller had found another cast member in Taylor Kitsch.
Further, it was reported that AGC studios agreed to cover charges for the entire film, including production. 
AGC studio's founder, Stuart Ford, who is also one of the longest collaborators of Blomkamp, complimented him for coming up with such innovative content.
Expressing his trust in him, Ford mentioned:
Over the last decade, Neill Blomkamp has proven himself to be one of the most innovative creators of science fiction cinema in the world and I'm convinced that 'Inferno' is going to break new ground and take Neill's body of work to even greater heights.
Making A Horror Movie During Pandemic
During the pandemic, the director has been making headlines for a horror movie project. According to Bloody Disgusting, his secret movie was to be titled Demonic.
Shot during the pandemic, this is Blomkamp's first feature movie since Chappie (2015).
So far, details surrounding the movie remain a secret. And although there is no teaser on the horizon, the movie is said to be completed by 2021 spring. 
However, sources disclose Julian Clarke's association (District 9 and Chappie's editor) and Byron Kopman's involvement as Director of Photography for the movie. 
Filmed in British Columbia, Canada, during the summer, the movie is touted to contain a sci-fi storyline, heavy VFX components, and a strong Canadian ensemble.
Announcing Details About 'District 10'
Following the news of his horror movie collab with ACG studios, the director, on February 26, 2021, announced on Twitter, that he along with his wife, Terri Tatchell, and Sharlto Copley, have been working on the screenplay for the much-awaited sequel to District 9, District 10.
District 9, one of South Africa's biggest box office hits, raked in $211 million worldwide from the box office collection. Its ambiguous ending left fans anticipating its sequel.
The movie also received four Academy Award nominations, including original screenplay from Tatchell and Blomkamp.
2015 Sequel Of 'Alien' 
The news of Blomkamp making the sequel to Alien made a big splash, the moment it was out. However, the movie was scrapped.
We know the director was excited to be making the sequel. In an interview with Total film on March 3, 2015, when asked if he was nervous about taking on the franchise of Alien, the director responded,
As a fan of the movie franchise, I would try my best to create a movie that its fans would love to watch. There are many other movie franchises I might not feel confident in taking on, but Alien isn't one of them.
But in 2017, Blomkamp posted a tweet containing few pictures of the preparations he had made for the movie but called it the art for a "never to be made" movie. 
Just going through the volume of art created for this never to be made aliens sequel. From environments to characters to set design, we did a lot. Mostly over 2015. pic.twitter.com/nkfwHu3OF7 — Neill Blomkamp (@NeillBlomkamp) December 27, 2017
Around December 2017, he also posted a few related images on his Instagram.
In his 2015 interview with Collider, the director mentioned that he posted glimpses of the artwork because he had wanted to make the movie for a long time. 
Oats Studio: His Another Digital Project
Along with all his projects, the director also runs a YouTube channel Oats Studios. The channel posted its first video on November 12, 2016. 
Blomkamp has successfully put some interesting content on his YouTube Channel, ranging from dark humor sketches to advanced alien short movies like Adam and Zygote.
In one video, 'What is Oats?' the Oats production team introduced themselves and define Oats in their own way.
As of today, the channel has over  1 million subscribers.
Blomkamp's Net Worth
With two globally highest-grossing movies under his name, Elysium ($286 M) and District 9 ($211 M), one can assume that Blomkamp has made quite an earning for himself.
Although he hasn't confirmed his actual net worth, according to Celebrity Net Worth, the director's valuation stands at $20M.