'Saint Maud' Star Morfydd Clark Isn't Fond of Horror Movies
"I really kind of loathed and loved [horror movies]," remarked 'Saint Maud' star Morfydd Clark.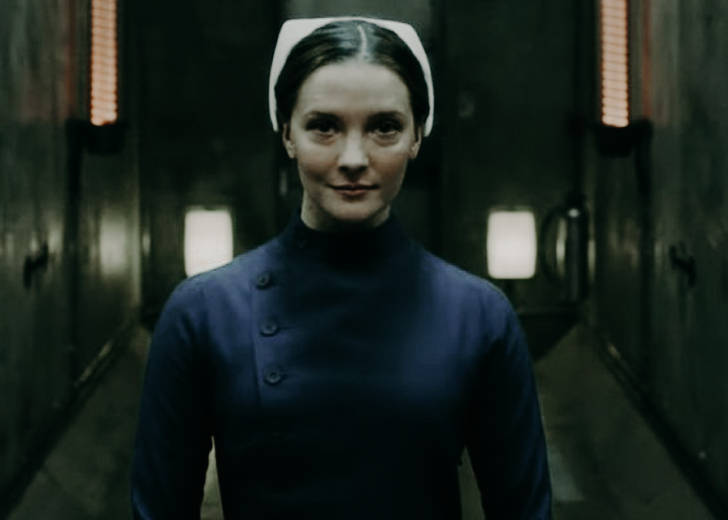 Saint Maud, a British psychological horror movie that premiered in 2019, was critically acclaimed with good ratings and several awards under its belt.
The star of the movie, Morfydd Clark, was also nominated for 'The Rising Star Award' at the British Academy Film Awards (BAFTA) following her role of Maud. Despite being a lead character in the movie, she isn't fond of the genre it represents. 
Clark Isn't Fond Of Horror Movies
In an interview with Flickering Myth on March 19, 2021, about her nominations, Clark mentioned her feelings about horror movies. 
When asked about her fondness for horror movies, Clark explained that although she wasn't fond of them, they had always affected her deeply.
The BAFTA nominee shared a love-hate relationship with horror movies, especially psychological thrillers. She hated that she found such films very distressing. However, she loved the fact that that feeling lingered with her for a long time. 
I really kind of loathed and loved them in that I would find them so distressing, and they would linger for so long.
Even though she isn't particularly a fan of the horror and psychological thriller genre, she said that they influenced her the most, regardless of her not enjoying them. She also confessed that horror movies were usually a group experience for her since she couldn't watch them alone.
When the interviewer, EJ Moreno, asked her if the 2002 horror flick, The Ring, made it to the list of horror movies that affected her, the 32-year-old actress defined The Ring as a cultural moment. She described her experience of watching the movie for the first time.
She watched it during a sleepover with her friends, competing against each other to see who would be the most hysterical while watching the movie.
While she did not reveal who won the competition, she went on to add that the real satisfaction of such movies, to her at least, came from watching other people be disgusted with the movies as well. 
Clark in 'Saint Maud'
Despite Clark not being keen on horror movies, ironically, her best role by far has been in Saint Maud, as she has earned two wins and five nominations for her part. 
She plays the character of Maud, who is a religious nurse obsessed with saving the soul of her patient. She has been critically acclaimed for her acting and has been addressed as someone who gave an 'intensely physical performance.'
To date, Saint Maud has received nine wins and twenty-seven nominations, including two nominations for BAFTA — 'Outstanding British Film of the Year' and 'Outstanding Debut by a British Writer, Director, or Producer.'