Is Steve Lund Married? Confusion Surrounding His Wife's Name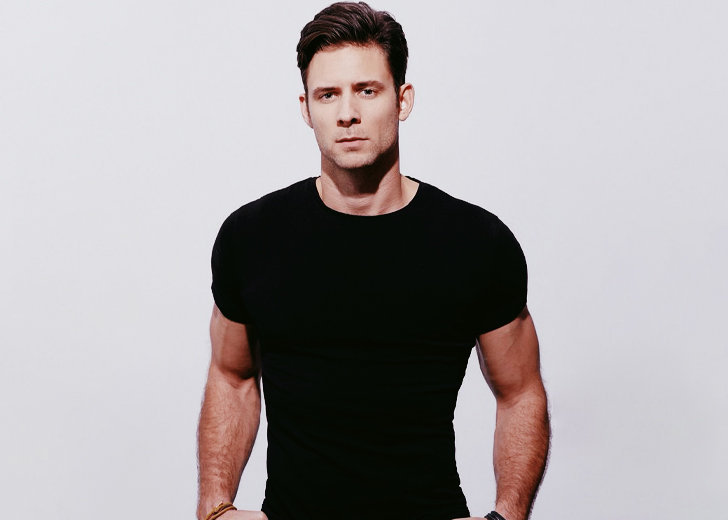 Canadian actor Steve Lund has portrayed a plethora of characters — be it a werewolf in Bitten, a hopeless straight lover in Reign, or a charismatic bisexual in Schitt's Creek.
Fans have long enjoyed seeing the chiseled, handsome hunk in his sizzling on-screen romance with beautiful witch Paige in Bitten and with Dan Levy in the popular sitcom Schitt's Creek.
Contrary to his on-screen personas, Lund's real-life romantic leanings are a bit of a mystery, hence prompting fans to speculate if he is gay and even falsely identifying him as a married man. 
Is Steve Lund Married with Kalleen Kirk?
In his decade-long career, Lund has never been spotted or linked with any female co-stars or love interests. That being said, rumors about him being married to a woman named Kalleen Kirk still plague the internet. Even websites like Superstarbio have recognized Kalleen as Lund's wife.
But Kalleen Kirk and Lund are not a couple.
It turns out the Halifax native was mistaken for a 67-year-old Steve J. Lund. Steve J. is a general president at The Church of Jesus Christ of Latter-day Saints. According to the institution's website, he is married to Kalleen and has four children and nine grandchildren.
While there's no doubt that the father-of-four is married to Kalleen, she certainly isn't related to the Bitten star.
Lund is single at the moment and has talked about his ex-girlfriends in an interview with AfterBuzzTV. 
Steve Lund's Gay Rumors 
The gay rumors about Lund circulated when he posted a photo where he hugged a man with a caption that read 'I do.' This left many speculating about his sexual orientation.
The post that sparked rumors about Steve Lund being gay (Source: Instagram)
While Lund's post was bold, the intent behind it was only jestful. Jeff Lohnes, the man Lund was hugging in the picture, is married and has a child. 
The rumor about Steve being gay for not being seen with any female partners was also put to rest when an old interview of him discussing his ex-girlfriends and ideal dates resurfaced on the internet.
Steve Lund's Character in 'Schitt's Creek'
Lund has portrayed characters that are not straight. One of them is Jake in the television series Schitt's Creek. His character has an intimate relationship with David, played by Dan Levy.
In an interview with Halifax Magazine in 2018, the 32-year-old shared his enthusiasm for portraying a gay role. He expressed he was honored to represent a person from the LGBTQ community. In fact, he felt honored. His statement to the magazine read:
I felt very honored and privileged to be the one in that position (as a bisexual love interest). But you know, it could have been a number of actors that would have taken the job alongside those Canadian titans. And to smooch Dan Levy! He's the cutest guy ever.
Bold roles such as this might have led some of his fans to speculate about Lund's orientation. However, his penchant for playing a diverse range of characters shows the actor has no reservations when it comes to doing his characters justice.
Despite speculations, Lund has kept his love-life one of the best-kept secrets. Until the actor comes out and reveals his personal matters, it would be insensitive to make assumptions about his relationship status.