Is Neal McDonough Robert Ri'chard's Father? The Resemblance Is Uncanny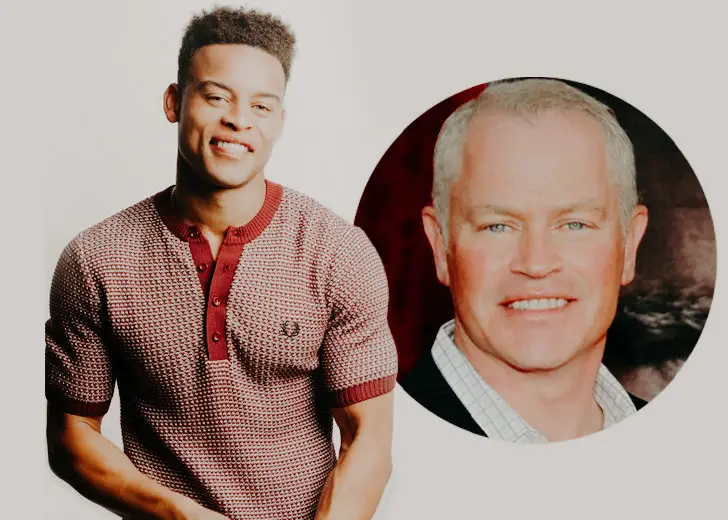 American actor Robert Ri'chard shares an uncanny similarity with actor Neal McDonough in terms of facial structures. His eyes and smile are so alike with the veteran actor that he is rumored to be related with McDonough, as father and son.
Their alleged relationship is understandable as the two share a 17 year age gap — Ri'chard is 38-years-old while McDonough is 55-years-old.
But are the two actors actually blood-related? If not, who is Robert Ri'chard's biological father? And who is Neal McDonough's son? Read on to find out all about them.
Neal McDonough and Robert Ri'chard Are Not Blood-Related
Speculations of Ri'chard being McDonough's son arose due to his similarity with McDonough; as it turns out, the rumors are just that — rumors. Sadly, the fact that Ri'chard and Neal McDonough look alike isn't enough to conclude they are blood-related.
The actors don't have much in common, even when it comes to their families. The Walking Tall actor has a family of seven, including his wife, Ruve McDonough, and their five children — Clover Elizabeth, London Jane, Catherine Maggie, Morgan Patrick, and James Hamilton.
In contrast, the Coach Carter star, Ri'chard, lives with his family, including his father, Jack Ri'chard, mother, Beverly Ri'chard, and brother, Brandon Ri'chard.
Who Is Robert Ri'chard's Actual Father?
The Los Angeles native's biological father is former basketball player Jack Ri'chard.
The One on One star is strictly discreet about his father, as he rarely speaks about him. Nevertheless, his Father's day post [which is now deleted] on Instagram, posted on June 2018, clarified that he considered his father the biggest influencer of his life.
Through the post, he shared his emotions for his father. He thanked him for loving him and being an ideal person to look up to. He also stated that his dad's influence had guided him to be confident in his decisions.
His full caption read:
My greatest influence in my life has been my father. Dad I LOVE YOU!!! You were the BEST dad ever, and my brother and i cant thank you enough for being a strong example of a man of God!! I confidently stand on the principles you grounded in me, and they affect every decision i make as i go through life.
The actor also maintains similar privacy regarding his mother, Beverly Ri'chard, — so much that his picture with his mother was only available on his brother's private Instagram account. 

Robert Ri'chard celebrates 2015's easter with his mother Beverly Ri'chard and brother Brandon Ri'chard. (Photo: Brandon Ri'chard's Instagram)
Robert Ri'chard Grandfather Inspired Him to Be Helpful
Ri'chard is a valuable contributor to his community. Whenever he is in his hometown, Skid Row downtown in Los Angeles, he gathers all of his neighbors and distributes clothes to them.
The actor has also founded HighwayFit, an on-the-go fitness program, aiming to make ordinary people fit and healthy. Through HighwayFit, he conducts different events and interacts with the students of the Atlanta University Center Consortium (AUCC).
In February 2020, he became a part of the Not Alone Foundation (NAF), a non-profit organization committed to the awareness and prevention of kidney disease.
However, Ri'chard did not just grow the idea of helping others by himself — he got his inspiration from his grandfather.
Before accepting the Diamond Award at the 6th annual Diamond Awards, on February 29, 2020, he revealed that he received a great piece of advice from his grandfather as a child. He explained that he was raised in a household where his grandfather advised him to "give much, ask little, and inspire all."