Actor Robert Ri'chard's Girlfriend Is A Successful Entrepreneur
Robert Ri'chard is a renowned American TV film actor. TV lovers know Robert Ri'chard from Cousin Skeeter and Vampire Diaries. Robert is having the time of his life with his multi-talented girlfriend. He supports her successful entrepreneurial venture.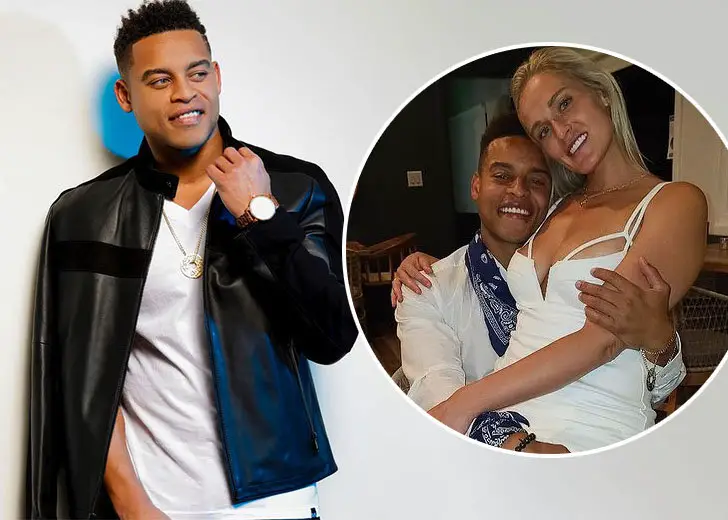 The Vampire Diaries star Robert Ri'chard is dating! He is in a long-term relationship with Meg Ellspermann, an entrepreneur with a flourishing career.
As a partner, Ri'chard values their relationship and is highly supportive of his girlfriend's business venture.
Robert Ri'chard's Relationship With Girlfriend Is Decade Long
Robert Ri'chard has been dating Meg Ellspermann since 2009.
The duo met in a boxing gym when Robert got injured, and Meg aided him. Meg rubbed some medicine in his injury, and Robert was doing well the next day. After she helped him recover from the injury, the couple began dating.
As of 2020, they have been together for 11 years. Their decade-long relationship only seems to be strengthening their bond as a couple; evident in the Instagram account, Meg believes that Robert is her best friend and teammate as well.
In August 2019, through an Instagram picture of herself and Robert, she thanked him for being her "number one teammate, coach, and love."
Looking at their closeness and exponentially-growing love, it won't be a surprise if they decide to up their relationship as husband and wife anytime soon.
Robert's Microbiologist Girlfriend Is the Founder Of EPM
While Robert is known for his work in Hollywood, his partner, Meg, is known for contributing to the medical field. She is a microbiologist and a sports massage specialist.
Moreover, she is a successful entrepreneur, a founder of Elite Performance Medixine(EPM). The company produces therapeutic natural oils for kids and adults who get injured in sports performances, oils for beauty purposes, and oils for first aid.
Now, not only is Robert's partner, an entrepreneur but also an active boxer. Interestingly, she got the idea of starting her business of healing oils from the bruises she got from her boxing matches. Being a microbiologist just helped her to understand more about what she was creating.
In an interview with PopFuzion TV in February 2020, she said she started the business with the intention to heal herself and others who were suffering from their performances.
Robert Ri'chard Is Supportive Of His Girlfriend's Business
Robert seems to know how to keep a woman happy—by supporting her career decisions. He has been very supportive of Meg's business venture, EPM. He timely shares about the company in his social media handles.
One such instance was in May 2019, when Robert posted a picture of Meg on Instagram and praised her as a genius. He went on to support her by saying that he believes in her vision of transforming the suffering of all and putting others' healing first.
What is more, he advertised EPM's Christmas Sale in December 2020.
Therefore, through his social media post, Robert Ri'chard fully promotes and supports his girlfriend's entrepreneurial venture. No doubt, what he has for her is more than just love: pride and respect.