Coach Ken Carter Continues To Motivate Even After His Impact Academy
In this article, learn everything about coach Ken Carter's journey from his basketball playing career to him locking out his unbeaten team to his influence on youths with his Impact Academy and other empowerment foundations.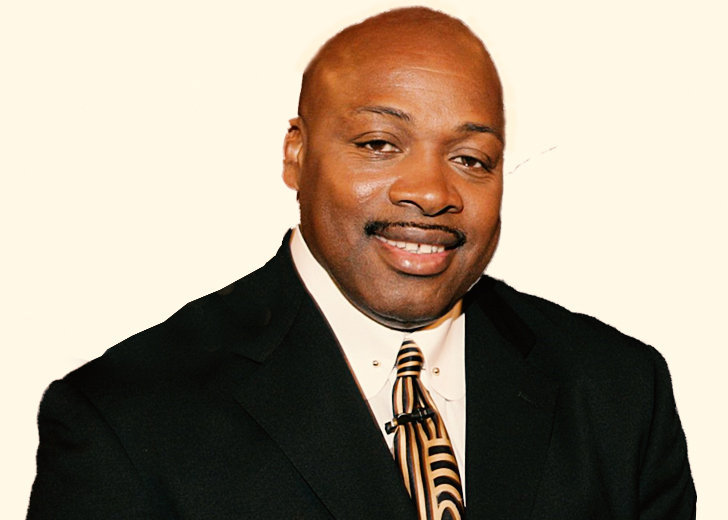 Kenny Ray Carter, or better known as Coach Carter, is a former American basketball coach known for his motivational speaking engagements, and self-help books.
Below, learn everything about coach Ken Carter's journey from his basketball playing career to him locking out his unbeaten team to his influence on youths with his Impact Academy and other empowerment foundations.
Coach Carter Played Basketball for His High School Team
Kenny Ray Carter, who was born in 1959, played for his high school basketball team, Richmond High School Oilers, from the year 1973 to the year 1977.
During his four years in the team, he set all-time scoring, assist, and defensive records that remained unbeaten even when he took over the role of coach, 20 years later.
His skills in the court also earned him a scholarship to George Fox University in Oregon but not before he tried out in two other colleges before that— first at San Fransisco State College, and then at Contra Costa College.
He First Coached His Former High School Team
In the year 1997, Coach Carter started as a coach, and interestingly, he went on to coach his former high school team i.e. the Richmond High basketball team.
He coached the team from 1997 to 2002, leading to the school's some of the most successful seasons. Particularly, the 1999 season was typically noteworthy as the team went on an unprecedented 13-0 record.
After his Richmond High exit in 2002, he coached for a team that was not about basketball. He coached the Slamball team, Los Angeles Rumble, and also lead the team to their first-ever Slamball Cup in 2002.
Carter Once Locked His Unbeaten High-School Basketball Team in 1999
When he took over the coaching task of his old high-school in 1997, Carter realized that the job was harder than he thought. He realized such because the majority of the students were academically poor and the school was rife with bad management practices.
In addition to that, the incompetence of school management allowed disciplineless culture within the school premises. Carter also noted that the majority of the potential good players in the school showed mediocrity, while some of them, even took to drugs.
He, thus, had to make a rudimentary change in the coaching methods, in order to create a substantial impact. And those methods were drastically different from what the team and the school were familiar with back then. 
The Fernwood, Mississippi native's strict discipline extended beyond the court and required for the athletes to maintain a minimum of 2.3 GPA. Along with that, the players were required to give up on drugs, alcohol, and even required them to be on suits and tie on game-day. Failing to meet any of his set standards meant that players (including his own son at that time) won't be able to participate in practice matches.
In the 1999's season, he once locked out his entire team after he found out that 15 of the 45 players on the varsity, junior varsity, and freshmen teams failed to meet the standard 2.3 GPA he had set. The team was undefeated then. 
I put a chain on the gym door with a sign telling them to meet me in the library. At the time, all three levels of our program - the freshman, junior varsity, and varsity - were undefeated. We were just coming off a big tournament victory. They figured I had cancelled practice to reward them for a job well done. They walked into the library expecting one thing, and they got something else. 
- Carter's Statement For George Fox Journal in 2005
While Carter's orthodox method was initially received with mass criticism from students and parents alike, all of the 15 suspended students were able to attend at least community colleges after they graduated.
Later, in 2005, Carter's locked out incident and his team's unbeaten performance became the basis of the movie Coach Carter, starring Samuel L. Jackson playing Carter's likeness.
Coach Carter Founded Impact Academy to Help Youths
Carter founded a boarding schoolnamed Impact Academy to help the students excel in their school life in 2005. That is after he tasted success as a coach for his old high school as well as for the Slamball team.
Located in Marlin, Texas, the academy was a sort of vocational school that offered technical education to help adults find proper jobs.
Carter Continuous to Motivate People With His Youth Empowerment Institutions
Carter is currently more focused on the business aspects of coaching. He has founded and invested in institutions such as Coach Ken Carter Foundation, Prime Time Publishing, and Prime Time Sports, in addition to his Impact Academy.
Through his foundations/institutions and his motivational speeches, Carter promotes the value of accountability, integrity, teamwork, and leadership in all things.
All of his activities show that he has dedicated his career in helping others and more precisely, he has invested his time in empowering and motivating youths with his several coaching and educational instincts.