When Does 'Big Sky' Return? Season 2 Renewal News Plus More
'Big Sky' is renewed for season 2, possibly to answer all the open questions left to the viewers at the end of its first season.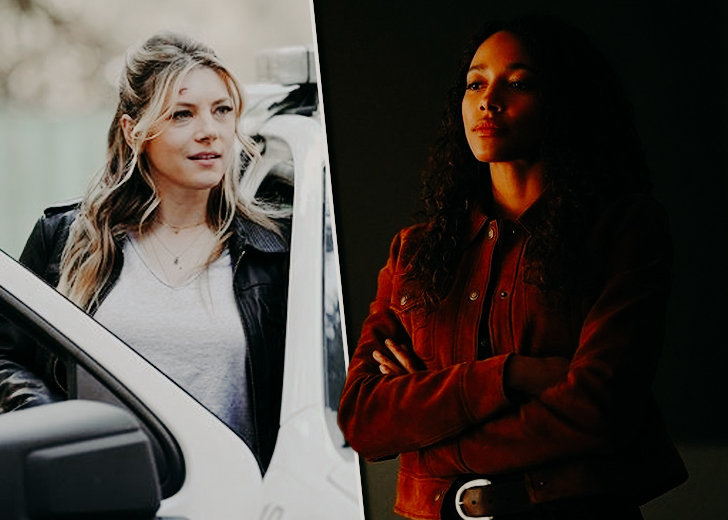 Big Sky, an American crime drama-thriller, left the fans craving for more with a brilliant cliffhanger at the end of season one. But is 'Big Sky' over after a solitary season, or is there a season 2 to look forward to?
Here are those and a few other questions answered.
'Big Sky' - An Introduction
Based on 'The Highway,' a series of books by author C. J. Box, the Big Sky's creator is David E. Kelley.
The show, starring Katheryn Winnick as Jenny Hoyt, Kylie Bunbury as Casie Dewell, Brian Geraghty as Ronald Pergman, and Ryan Phillippe as Cody Hoyt, first aired on ABC on November 17, 2020.
The introductory lines about the show on ABC's website read:
Private detectives Cassie Dewell and Cody Hoyt join forces with his estranged wife and ex-cop, Jenny Hoyt, to search for two sisters who have been kidnapped by a truck driver on a remote highway in Montana. But when they discover that these are not the only girls who have disappeared in the area, they must race against the clock to stop the killer before another woman is taken.
The first season ran for 16 episodes, ending the season with viewers puzzled over many questions and no answers.
The Cliffhangers
There were plenty of these when the show ended its first season.
The big one is Jenny's fate. At the end of episode 16, Jenny is shot trying to save Cassie, who drove straight into an ambush.
Jenny holds on to her life just long enough for the paramedics to arrive. And when she gets help, she asks Cassie to go after Ronald instead of coming with her to the hospital.
In a pretty awful shape, Jenny leaves the scene. And this could have significant ramifications for the character in season two. If she remains alive, as Cinemablend pointed out, her injuries could leave her out of action for months, or even cause permanent damages. This also puts to question her possibilities of becoming a sheriff.
And to add to all this misery, Jenny also vowed to spend more time with her son earlier in the show. Will she be allowed that chance?
This isn't all, though. There's also Cassie's intriguing fate. Season one ends with her taking off with a stolen gun and a police car chasing Ronald. She's effectively on her own, on a task Jenny set her to.
Ronald and Scarlet (played by Anja Savcic) are on the run from Cassie, and it will be fascinating to see how and where they end up. Other interesting questions that fans wouldn't mind getting answers to are what happened to the Kleinsasser Family, who was Kelly/Kelli, and considering Jenny is injured, will season two start with a time jump, if at all?
Where Is Big Sky Filmed?
The show's first season was initially set to be filmed in Alburquerque, New Mexico, and Las Vegas, Nevada. However, the filming had to be moved due to the COVID outbreak in the US.
Therefore, the show's shooting moved to Pitt Meadows, Vancouver, British Columbia. The filming began on August 27, 2020, and ended, after many pandemic-induced hindrances, on April 24, 2021.
When Does Big Sky Return? Is Big Sky Over?
Big Sky, ABC's most-watched rookie series in 2020-21, much to the viewers' delight, has been renewed for a second season.
As Hollywood Reporter reported on May 4, 2021, the show got picked up for a second season in 2021-22, and with a few changes at the helm. For the new season, David Kelley will step down as the showrunner.
In his place, Elwood Reid, who previously joined the show halfway through the first season, will take complete charge of running the show. Kelley will be, however, still involved in the creative facets of the series.
With changes at the top, will the show continue on the excellent path it had been in the first season and deliver sufficient answers to the questions it raised? We'll have to wait and see.