Vanessa Ferlito Is Single-Handedly Raising Her Son, Parallelly Continues Her Career
'NCIS: New Orleans' actress Vanessa Ferlito is single-handedly raising her son, Vince. Here know her personal life [married, dating] gay rumors, and biography.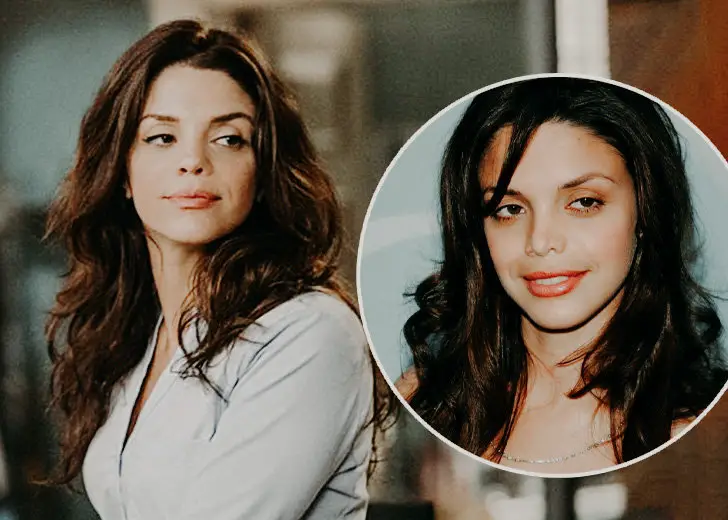 The NCIS: New Orleans actor, Vanessa Ferlito stepped up and proved that she could be successful both as an actress and a loving and caring single mother to her 13-year old son.
There is no father in the picture, however. Ferlito had given birth to her son back in 2007 but did not reveal anything about the child's father. The only person that the actress was linked to throughout her career was in 2014 when she and famed director Quentin Tarantino were spotted sharing an intimate kiss.
However, that was the end of any official relationship rumor regarding her — and the actor is now busy in her career, all the while single-handedly raising her son, Vince.
Ferlito Balances Time Between Work and Her Son
In between her jam-packed work schedule and sporadic dating life, she has found time to raise her son Vince as a single mother.
People have been concerned about how healthy it is for a child to be in a constant move, as the actress's work takes her all around the country. Speaking to Mom magazine in June 2015, she opened up on why she takes Vince to the places she went. She described: 
A lot of actors leave their kids. I can't do that. It's better that he's with me than me abandon him. Sometimes we are living in two different states at once, and it's extremely challenging. And that means he's always kind of the new kid, always trying to make new friends. But we are together, and I think it's teaching him a good work ethic.
"I am a single mother. I have to work, and I am really grateful to have work," the actress added.
Moreover, Ferlito also doesn't shy away from giving parenthood advice to people. After all, as a mother who raised a kid alone, while balancing the hectic work, she has defied all the stereotypes and has become some sort of expert in parenting. She is entitled to spread some of her wisdom.
Moreover, the actress's personal life, including whether she was married in the past or is married in the present concealed. It is also unknown if she is dating someone at the moment. 
Gay Rumors are Baseless
Ferlito portrays Tammy Gregorio, an openly gay character, in CBS's action crime drama series NCIS: New Orleans with great finesse. But that has invited various speculations around the actress with rumors of her being gay.
The rumors are backed by baseless assumptions - like - Ferlito must also be gay in real life to play a queer character with such grace and insight. That is what fans and media were gushing about for a while.
More so, the actress has avoided sharing her love life with people for a long time — and that fact has also given rise to rumors about her sexuality.
The truth is Ferlito hasn't openly addressed the rumors of her being gay. But that does not really mean that she is hiding her sexuality. Hence, all the rumors going around are just baseless and based on people's assumptions, which cannot be trusted. 
She and Quentin Tarantino Were a Thing
Around late 2014, Vanessa was rumored to be dating American director Quentin Tarantino, with whom she worked on the movie Death Proof.
The couple was seen together for a dinner date in New York and later, they shared an intimate kiss.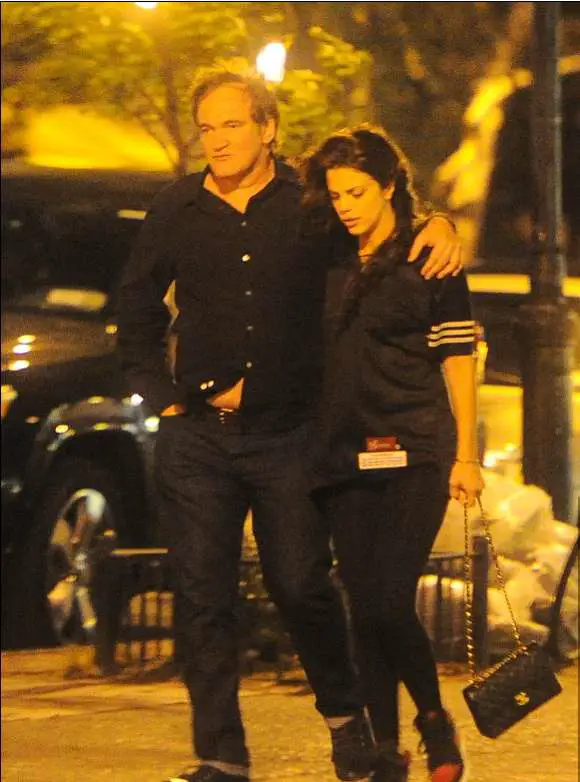 Vanessa Ferlito and Quentin Tarantino after an intimate dinner in the New York neighborhood. (Photo: Daily Mail)
It later seemed that their fling did not take off, even though the couple might have dated for a while. Presently, no information is known about them being together.
Ferlito's Biography: Comes From Italian Origin
Ferlito was born on December 28, 1977, in Brooklyn, New York City, to a family of Italian origin.
A tragedy struck Vanessa's life early on when her father died of a drug overdose when she was only two years of age. She grew up with her mother and grandmother in Brooklyn, until her mother remarried.
INTERESTING: CBS' Errol Barnett Wiki: From Gay Rumors To Complete Biography
One of the most curvacious in the TV industry, Vanessa stands at a height of 5 feet 6 inches (1.68 meters). 
Brief Career & Net Worth Details
Starting her career at an early age of 23 with a small role on The Sopranos, Ferlito went on to establish herself as the actress the TV industry turned to when needed a cast for a strong woman of the law.
She has portrayed an FBI agent, Charlie Demarco, in Graceland, detective Aiden Burn in CSI: NY, FBI Special Agent Tammy Gregorio in NCIS: New Orleans.
Likewise, some of her relatively known movies are Man of the House (2005), Death Proof (2007), and Spider-Man 2 (2004).
With a successful screen presence, she has managed a decent lifestyle for herself and her son. However, the exact figures of her net worth remain undisclosed to date.