Actress Fran Drescher Is a New York Best Selling Author ━ Here's Some Insights into Her Books
Fran Drescher has written three books to date — two memoirs and one children's book.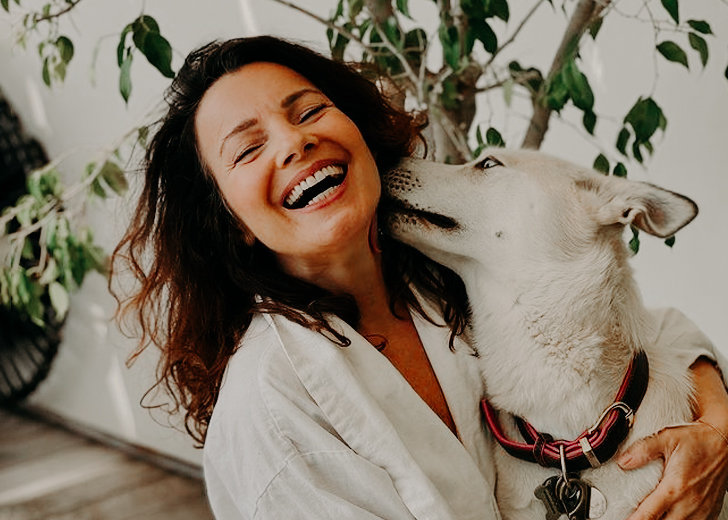 Francine Joy Drescher, professionally known as Fran Drescher, is an actress, comedian, producer, activist, and writer. 
In 1977, she started as an actress with a minor role in the Saturday Night Fever. Slowly she built her reputation as a comedic actress and starred in many critically acclaimed movies and series. 
Some of her notable projects are — The Hollywood Knights, The Nanny, Doctor Detroit, This Is Spinal Tap, Living with Fran, Happily Divorced, and Hotel Transylvania franchise. 
Drescher is not only a talented actress but also a New York Times best-selling author. She has written three books to date. 
Fran Drescher's Books 
Drescher has written two memoirs, Enter Whining and Cancer Schmancer, and one book, Being Wendy. Both of the memoirs were listed under the New York Times Best Sellers. 
The actress published her first memoir, Enter Whining, in 1996. The funny and quirky autobiography shows Drescher's comedic side as it feels like reading a stand-up routine. 
She talks about her childhood and life in Queens, New York, her marriage to Peter Marc Jacobson, how she got started in the entertainment industry, and her career back then. 
She wrote it when her show The Nanny was at its peak hence the book also mentions how she got a part in the series. Drescher talks about her experience working on the series along with the people behind the scenes. 
All in all, she talks about all the good experiences humbly, making the reading process more enjoyable. The book is rated 3.86 stars out of 5 in Goodreads. 
Drescher's second publication was in 2005. It was another memoir — Cancer Schmancer. The book explores her unfortunate experience of dealing with cancer, from misdiagnosis to surgery. 
The actress was diagnosed with uterine cancer in June 2000 after two years of symptoms. Those two years, she was misdiagnosed by eight doctors before finally getting an immediate radical hysterectomy for uterine cancer. 
The primary purpose of Cancer Schmancer was to spread awareness about cancer. Along with her battle with the disease, Drescher explores her divorce with Jacobson and readjustment to single life. 
She won the National Coalition for Cancer Survivorship (NCCS) Writers Award for her memoir, rated 3.90 out of 5 stars in Goodreads. 
In 2011, Drescher published her first children's book, Being Wendy, in collaboration with Amy Blay, who did the illustrations for the book. Being Wendy revolves around a young girl named Wendy who lives in an eccentric town where everyone wears a box. 
The boxes are labeled with what a person does, and they need to do it for the rest of their life. The book follows Wendy as she chooses what career she wants to focus on forever. 
The book did not make it to the New York Times Best Sellers list but was well received by the readers. The readers on Goodreads have rated it 3.68 out of 5 stars. 
Drescher has not written any books since 2011. However, she has toyed with the idea of writing another memoir soon. 
How Much Is Fran Drescher Worth?
The actress started her career in 1977 and is active to date. She has been worked in over 73 movies and series to date. Similarly, she has produced five series and a film and has writing credits for nine projects. 
Drescher also lives lavishly in her Oceanfront Mansion in Malibu. She moved there to recover from her divorce and has been living there to date.
She paid $1.225 million for the mansion in 1997. But now, the price for her house has risen to approximately $7-10 million. 
According to Celebrity Net Worth, the actress has a net worth of a whopping $25 million as of 2021.