Behind The Luxurious Lifestyle Of Comedian Erik Griffin With Hefty Net Worth
Erik Griffin, the comedian who portrayed Montez in Workaholics, is a workaholic in real life as well. He has been working hard on his podcast, as well as Twitch gaming during the pandemic. This hard work is paying off as his net worth is increasing because of this relentlessness.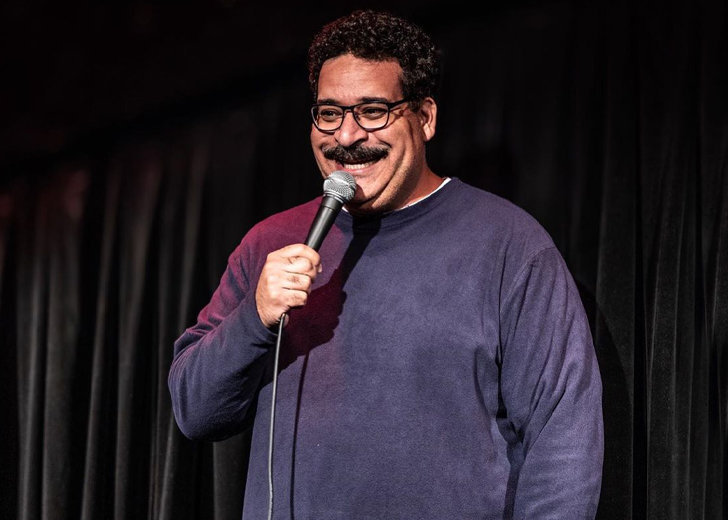 Comedian Erik Griffin has been active in the entertainment industry since 2003. He is famous for his portrayal of Montez Walker in the comedy show Workaholics (2011-2017) and his many hilarious stand-up routines.
Ironically, "workaholic" also happens to be a word that describes his real-life nature as well. Even as Hollywood productions have come to a halt due to COVID-19, Griffin has managed to keep himself quite busy. He now earns good money through his podcast and a couple of projects he did over the course of 2020.
Erik Griffin is Busy with His 'Riffin with Griffin' Podcast
Griffin's YouTube page contains most of his podcast episodes. However, some episodes are missing, including his very first one.
The Los Angeles, California native started his podcast, Riffin With Griffin, in late 2018. His podcast did not take off initially, and it took him a good number of episodes to get decent views.
But since he had not been able to go out and perform comedy for most of this year because of the pandemic, he put a lot of effort into developing the podcast into a good product and a good source of income for himself.
Now, his podcast is one of the regular things he does and he has had many high-profile artists on the podcast, such as Bill Burr, Bobby Lee, Andrew Santino, Russell Peters, and the likes. The episodes with these guests, as you would expect, have gotten more views than his regular episodes.
For now, it can be said the podcast is making lucrative revenue for him considering the noteworthy views and listens on YouTube and Apple Podcasts combined.
Griffen is also Engaged in a Few Projects in 2020
Along with his podcasts, Erik Griffin has also appeared in movies and TV shows in 2020. According to his IMDb page, he appeared as Principal Sykes in Bad Therapy (2020), Henry Gibbs in The Sleepover (2020), and Officer Ford in Guest House (2020).
In addition to this, two more projects involving him, Val and Mayfiled's Game, were in post-production as of October 2020.
Griffin has also appeared in Comedy Central's Lights Out With David Spade in the year of COVID. He appeared as a panelist in four episodes of the show in 2020 and previously appeared in four episodes in 2019.
Erik Griffin Finally Got Back to Standup 
Finally, Griffin also started doing some standup sets here and there in open places like beaches to make sure he and everyone who's attending were safe.
He is Also Involved in Twitch Gaming and Merchandising
Not many people know this, but Erik Griffin is also a Twitch streamer with a verified channel, schedules, and more. He streams just Call of Duty: Modern Warfare Warzone for now. He gets hundreds, if not thousands, of views every stream— which translates to a decent amount of income.
According to an article from Influencer Marketing Hub, Griffin should be making money from a few methods just on Twitch. He can earn money from Twitch Bits, making him one cent for every Bit his fans donate to him on his channel.
Further, Twitch subscriptions, which are monthly payments his fans on Twitch make, are also a regular income source. The money he collects from subscriptions is split equally between him and Twitch.
Griffin also has his own merchandise, related both to his podcast and his gaming. He sells t-shirts, hoodies, masks, mugs, and sweatshirts, among others.
How Much is Erik Griffin's Net Worth?
Compiling all these revenue sources we mentioned above, we can assume that Erik Griffin generates a high income. However, we have no fixed, verifiable amount to back that assumption. This is because no credible site has revealed any information about his earnings or net worth as of yet. 
Still, if you have to know, a more unanimous number that sites present when questioned about Erik Griffin's net worth in 2021 is $5 million.