Erica Stoll Wiki Gives Out Age, Wedding Details, Family & Essential Details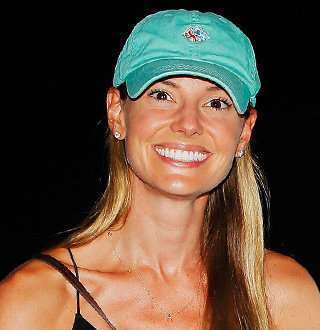 Erica Stoll hails from New York however later lived in Palm Beach Gardens in Florida. She is a keen sailor likes dating shows including the American dating show, The Bachelor, which means that she is a romantic.  The 30-year-old also loves to bake. She's a commoner aside from the fact that she is the wife of legendary American Golfer, Rory McIlroy.
Similar: Autumn Calabrese Wiki Reveals! Age, Married, Husband, Family & Essential Details
Stick with us to know some of Erica's special moments from her life unfold in front of you with these wikis about her ranging from how she met her golfer husband, their engagement and wedding details.
1. PGA Job Destined Her To Meet Her Husband
According to wiki sites, Erica was aged 24 and working for the Professional Golfers' Association (PGA) when she met Rory. They crossed each other's path in 2012 when Rory almost missed the Ryder Cup after oversleeping.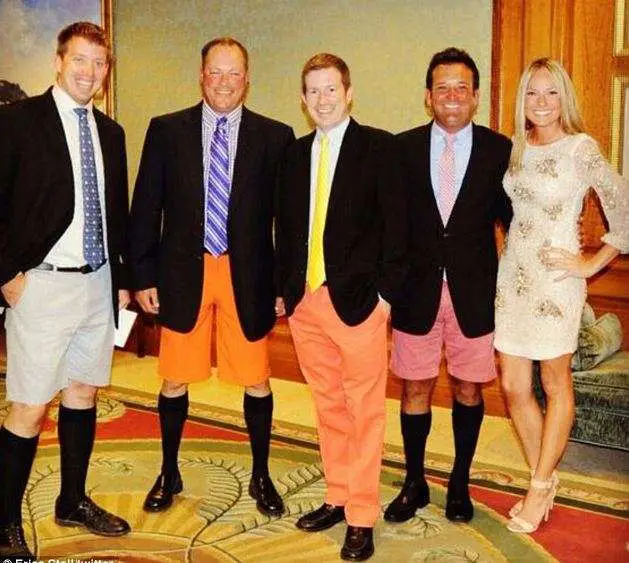 Dressed To Impress? Erica Stoll poses with other PGA pros in questionable attire at the Ryder Cup 2012 where she met her future boyfriend Rory McIlroy (Photo: dailymail.co.uk)
Fortunately, Erica, who was working as a PGA employee famously saved him from the embarrassment of missing the Ryder Cup while the police did the rest of rushing him to the course. After that incident, they remained friends.
2. Beautiful and Expensive Engagement Ring Announces Their Engagement
The couple friendship blossomed after Rory's public split with previous fiance Caroline Wozniacki. They started dating each other in a low-key relationship only coming public in 2014.
After reportedly dating for a few years and acknowledging their relationship to the media, they got engaged in December 2015 during a vacation trip to Paris.
Rory popped the question at dinner and was unsure of the timing as the November Paris terrorist attacks had just happened. He told the Daily Mail about him proposing:
"But when we got there, it just felt great. There were security checks as you went into the shops but people were just getting on with things. So we felt comfortable, and I thought if I proposed at the start of the trip it might make it even better. So we went out for dinner and that was that."
After Rory's failed relationship with Danish professional tennis player, Caroline Wozniacki, he made sure that there wasn't any space for doubt or insecurity as he spent huge in the engagement ring.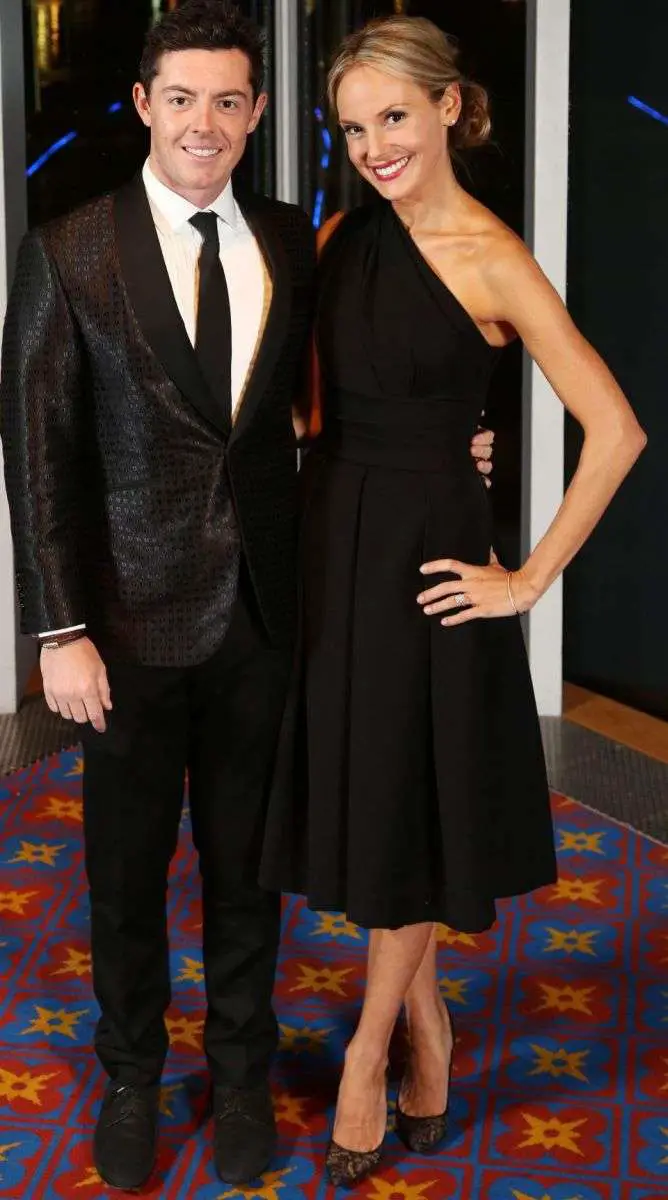 Rocking With Husband: Erica Stoll alongside her then-fiancee Rory McIlroy showing off her huge engagement ring in 2015. (Photo: thesun.co.uk)
Rory asked Erica to marry him by handing her the oval cut diamond, which is worth an estimated €600,000 – more than double the price of the engagement ring presented by Rory to former fiancee Caroline Wozniacki.
Similar: Linda Phan Married At Age 33; Husband & 2018 Irish Wedding After Engagement Ring
3 A Wedding To Remember; Married Rory At Age Of 29
Erica Stoll and husband, Rory McIlroy said 'I do' on 22 April 2017 after two years of engagement. She was 29 years of age during the time of marriage while her husband was two years her junior.
They exchanged vows in a lavish wedding ceremony in front of their close friends, family, and star-studded guests including American singers, Ed Sheeran, Coldplay's Chris Martin, and  50 Shades star Jamie Dornan. According to reports, Stevie Wonder is said to have performed at the nuptials with an 18-piece band.
The wedding took place at Ashford Castle in County Mayo, West Ireland. It was a glorious celebration as well as an expensive one with 50k spent on Fireworks displays alone.
The security levels were upped as well, to make sure that there weren't unauthorized guests or photographers to take pictures of the Groom and the bride - leaving audiences only to the imagination about the how beautiful must have the bride have looked in her wedding dress.
4. Rory's Family Attends Wedding
Aside from the star guest list, Rory McIlroy's parents were pictured leaving the Ashford Castle, after the wedding. Photographed by the paparazzi, both Rory's father and mother were looking quite happy.
See More: Alleged Gay Abbi Jacobson Dating Limit Exceeds "Boyfriend" - Weight Loss Shocks All
However, Erica's family's presence at the wedding is still under the wraps, as there have been no photo proofs of them entering or leaving the event. 
5. Shares Husband's Hefty Net Worth
Erica despite being a socialite maintains a secretive lifestyle delving little information about herself. As a former PGA employee, she probably made a decent net worth, however, after tying the knots with Rory, the money she was making is perhaps worth nothing more than a dime.
She shares her husband's massive net worth of $130 Million, earned from his professional golfing career. With Rory's game showing no signs of slowing down, the net worth is only going to go on an upwards trajectory.