Devon Terrell Life From His Childhood To Movies & TV Shows Career
In this article, get comprehensive details relating to his childhood, education, movies, and TV shows career, his respective roles in movie Barry and series Cursed, and his Instagram updates.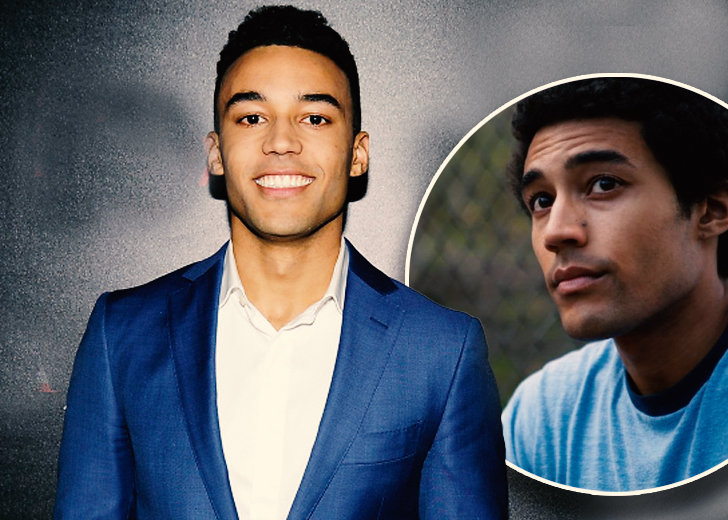 Young, aspiring and talented are the words that can epitomize the actor Devon Terrell.
The actor recently appeared as Arthur in Netflix's fantasy drama series Cursed, leaving an impression of his acting prowess.
What else do we know about him?
In this article, get comprehensive details relating to actor Devon Terrell's childhood, education, movies, and TV shows career, his roles in movie Barry and series Cursed, and his Instagram updates.
Devon Terrell Grew Up in Australia
Although the Cursed actor Devon Terrell was born in Long Beach, California, he was brought up in Forest Lakes of Perth, Western Australia.
Terrell relocated from the United States to Australia when he was five years old with his parents—his father is an African-American, while his mother is as Anglo-Indian (British and Indian ancestry).
Growing up in Australia, Terrell received his secondary education from the Lynwood Senior High School of Parkwood, Australia. In addition to that, he also pursued Drama education at Perth, Western Australia's Edith Cowan University.
In 2013, Terrell graduated from the National Institute of Dramatic Art (NIDA) located in Kensington, Australia.
Terrell Played Debuted Portraying Young Barak Obama 
The talented actor Devon Terrell started his career on a high; he was cast to portray the character of young Barack Obama in the former Amerian President's early life-based biopic titled Barry (2016).
In the film, Terrell elegantly portrayed the early life and of Obama after he arrived in New York to start his college year at Columbia University in the fall of 1981.
Speaking to GQ magazine in September 2016, the actor shared about the effort that he put in while bringing young Barry (Barak Obama) to life on the screen through his performance.
The Australian native said that he learned to do everything left-handed for two months straight—from learning how to write to how to play basketball. He did so because he is right-handed, while Obama is left-handed.
It was a lot of watching him when he was younger and listening to how he spoke about himself. I'm quite a physical guy. I love to be active in things. But I'm right-handed, so for two months straight I was just learning everything as left-handed—learning how to write, how to play basketball, everything. I'm such a perfectionist that it wasn't about being good at it—I had to be so good at it.
The film Barry, directed by Vikram Gandhi, was premiered at the 2016 Toronto International Film Festival on September 10, 2016. Later, the film was released on Netflix on December 16, 2016, after the popular OTT platform acquired the global distribution rights of the film.
In addition to Terrell, Barry also starred actors such as Anya Taylor-Joy, Jason Mitchell, Jenna Elfman, Ellar Coltrane, Ashley Judd, Avi Nash, and Linus Roache, among others.
He Has Had a Brief Career So Far
Since making his debut with the biopic movie Barry in 2016, Devon Terrell has only managed to work in a handful of projects so far, including The Professor (2018/19) and Ophelia (2018); and one television series Cursed (2020).
'The Professor' (2018/19), Danny
In the 2019-released American comedy-drama film The Professor, the Aussie actor, Terrell, appeared in a small role. He portrayed the character named Danny.
The movie revolved around a college lecturer named Richard Brown (played by Johnny Depp), who turns to a rebellious party animal after finding out that he has only six months to live. 
In addition to Johnny Depp and Devon Terrell, actors such as Zoey Deutch, Rosemarie DeWitt, Danny Huston, Ron Livingston, and Odessa Young are also cast in the movie. 
'Ophelia' (2018), Horatio
The 27-year-old actor played the role of Horatio in the 2018's British-American romantic drama movie Ophelia. 
The movie was critically acclaimed for its overall direction, art direction, production design, and performances of actors such as Daisy Ridley, Naomi Watts, Tom Felton, Devon Terrell, Clive Owen, and George MacKay.
The premise of the movie was based on 'Hamlet.' The story was reimagined and interpreted through the perspective of Ophelia, the mischievous, headstrong, and low-born daughter of Polonius.
'Cursed' (2020), Arthur
The role of Arthur in the fantasy period-drama series Cursed was another breakthrough project for Australian actor Devon Terrell after the role of young Barack Obama in film Barry.
In the Netflix's retelling of Arthurian legend story through the eyes of Nimue, the Fey Queen, or the Lady of the Lake (played by Katherine Langford), Terrell played the young and charming mercenary named Arthur.
In the progression of the story of the series, Arthur gets committed to Nimue in saving her Fey tribe people from the brutal Red Paladian army. In addition to that, he possesses feelings of love towards the Fey Queen, Nimue.
The first season of Cursed was released on July 17, 2020, in Netflix.
Devon Terrell's Support For Black Lives Matter
After the news of the death of George Floyd in police custody became public, Terrell expressed his deep sadness regarding the news and demanded 'change" and justice."
The post's caption stated, "This has been a heartbreaking few weeks in US history that paints a very small picture of what the black community has already known. I stand by my black brothers and sisters. We demand change, and we deserve justice. Nothing less."
"And to the beautiful souls that were snatched from us: George Floyd, Breonna Taylor, Nina Pop, Ahmaud Arbery, Sean Reed, Tony McDade, and countless more. Your names will be heard. Your pain will not be in vain," Terrell further added.