Devon Terrell Experienced 'Limited Opportunities' As 'A Person Of Color'
After the release of Netflix's fantasy series 'Cursed,' everyone has been curious to know about the actor Devon Terrell who portrayed Arthur. Here we bring you closer to Netflix 'Cursed' actor Devon Terell's previous acting career, tv shows, and movies. And did you know how he got the role of Arthur?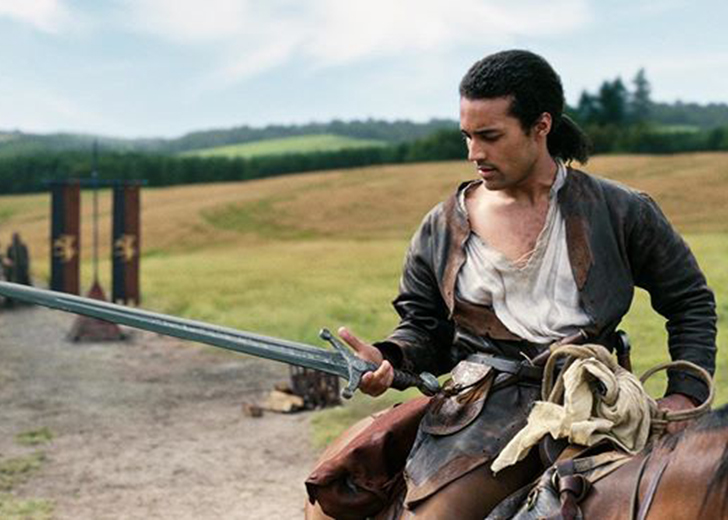 American Australian actor Devon Terrell might seem familiar to those who have watched Netflix series Cursed.
But if you haven't followed his acting career or are new to his acting portrayals, here we bring you an insight of Devon Terrell's previous acting career, and details on how he got the role of Arthur in Cursed.
'Cursed' Main Plot
Netflix's new fantasy drama series, Cursed, is centered around the teenage sorceress Nimue (played by Katherine Langford) who is in a mission to save her people from the terrifying troops of witch-hunters named Red Paladins.
In her quest, Nimue, the Lady of the Lake, joins forces with a young and charming mercenary named Arthur (played by Devon Terrell).
Who is Devon Terrell and Where Else Have We Seen Him?
The 27-year-old American-Australian actor started his acting career in 2016. He portrayed a young Barack Obama in Netflix's biopic film Barry.

A still image of Devon Terrell as a young Barack Obama in film Barry (Photo: Linda Kallerus/Netflix)
In addition, Terrell has a few more acting credits to his name, including The Professor (2018), Ophelia (2018), and Codes of Conduct (2016).
In March 2019, the actor was confirmed to play the role of Arthur opposite another Australian actress Katherine Langford in Netflix's ambitious fantasy drama series, Cursed.
How Did He Get His Role on 'Cursed'?
Speaking with BAZAAR.com, the Cursed actor implied that he always found himself with limited opportunities to work in any sort of big fantasy project as "a person of color." 
But, at the same time, Terrell was also sure of earning opportunities at some point in his life.
Hence, when he found out about an audition for a series based on Arthurian legend, he did not want to let go of that opportunity.
They asked me to audition for Arthur; I was like, "Huh? Doesn't make sense." But through the process, I started discovering that they were like, "We want to find the best person for this role." So, I gave it everything I had and did a screen test with Katherine. It went super well, and here I am now.
Terrell Enjoyed Living the Life of Arthur
It is not every day that you get a chance to live the life of the legendary King Arthur. But playing the character itself provided the actor Terrell to get a broader perspective of the legendary King.
However, Arthur in this series Cursed isn't portrayed as the main protagonist. Instead, it is Nimue or the Lady of the Lake who leads the narrative while Arthur is shown more vulnerable and emotional that we historically perceive him to be.
In an interview with Harper's BAZAAR, Devon Terrell shared his experience of playing a newer version of Arthur to be great. "I was allowed to find the everyday person, the human side of him. The side that's vulnerable, emotional," he said.
Further, he explained that this version of Arthur was broken because of his relationship with his family. He added that he loved the ability of the young prince to prove himself whenever he is deemed not worthy enough to "become anything." 
All 10 episodes of Cursed season 1 starring Devon Terrell are now streaming on Netflix.