Was Dean-Charles Chapman's Onscreen Sister Really His Girlfriend?
Chapman was rumored to be dating his on-screen sister, Nell Tiger Free.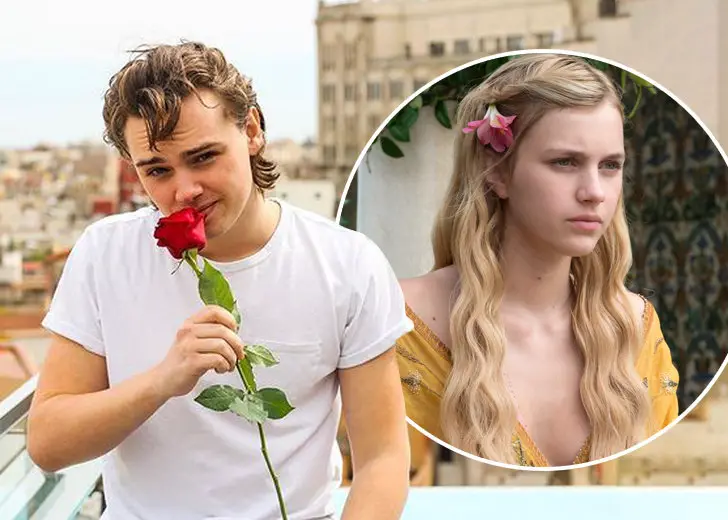 Dean-Charles Chapman skyrocketed to fame and global recognition by portraying King Tommen Baratheon in the hit series, Game Of Thrones.
However, the attention he got wasn't only at a professional level but also personal. He was believed to be dating GOT's co-star and on-screen sister Nell Tiger Free.
He and Free Played Baratheon Siblings
In Game Of Thrones, Chapman played the role of Tommen Baratheon while his rumored girlfriend Free played his on-screen sister Myrcella Baratheon.
Tommen and Myrcella were the younger siblings of Joffrey Baratheon, played by Jack Gleeson. 
The three were the legal children of King Robert Baratheon and Cersei Lannister, but biological children, born out of incest, of Cersei Lannister and her twin brother Jamie Lannister.
Chapman played the role of Tommen in GOT's seasons four, five, and six, whereas his rumored girlfriend played the character, Myrcella in seasons five and six.
Related: Facts About 'Game of Thrones' Prequel 'House of the Dragon' Star Emma D'Arcy
Their Closeness 

Fueled the Rumors

Rumors about Chapman dating Free surfaced around 2015.

It started in July 2015 after the duo's GOT co-star Isaac Hempstead Wright took to Twitter to address them as his best friends.

Posting a picture of himself and the two, he wrote, "Aren't they so cute?' As Hempstead's question failed to clarify if he meant to praise them individually or as a couple, many assumed the latter was the case.

The same day, Free posted an adorable picture of him tying her shoelace and captioned it, 'I have him on whip.'

The dating rumors became the talk of the town after that. The cause? Chapman's growing closeness with Free became evident on social media handles, mostly on her Twitter.

For instance, on August 8, 2015, Free posted a picture with the 1917 actor and referred to him as her "boy." Two days later, she posted a 'miss you' message dedicated to Chapman directly. She even used a heart emoji at the end of the message. 

On August 17, 2015, Chapman's rumored partner revealed they camped for a night and enjoyed the 'hilarious night.' Their mutual friend Hampstead had also accompanied them. 

The duo even shared flights and attended an event together in Brighton, fueling the dating speculations.
Dating Rumors Were "Unreal Bants"
Although Chapman and Free's dating stories became quite famous, neither of them confirmed the relationship.
Nevertheless, their GOT co-star, Maisie Williams, spoke for their part. On her Twitter post dated August 20, 2015, she shared Nylon's article that questioned if Chapman and Free were in a relationship. Then she referred to the dating gossip as 'bants' and suggested they were not dating.
While it is not sure if the pair dated in the past, they are surely not dating now. That's because Nell is dating British actor Sebastian Croft.
Meanwhile, Chapman seems single. He has neither been romantically linked with anyone nor has updated about his relationship status on his social media.