Is David Copperfield Married To Wife? Know His Love Life & Net Worth
American Magician David Copperfield Has Earned Massive Net Worth As Well As Love From His Family. Here Learn About His Bio, Love Life & Net Worth.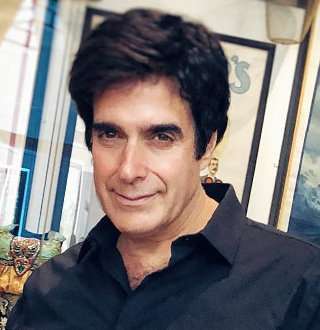 American magician David Copperfield is best known as the most emulated illusionist in the history of magic. He has widely been accepted, and some of his best-recognized magic includes the disappearance of the Statue of Liberty, walking through the Great Wall of China, and vanishing of a jet airplane.
Copperfield was also inducted into New York City's Ride of Fame on September 11, 2015.
Besides that, he is a happy family man, and he makes sure his family lives a luxurious life through his huge net worth and fame.
Get along to know more about Copperfield's bio, career, net worth, and personal life!
Copperfield Was Born in Rich Family
David Copperfield was born on September 16, 1956, in Metuchen, New Jersey. 
He was born in a rich Jewish family to mother Rebecca, an insurance adjuster, and father Hyman Kotkin, who owned and operated a men's haberdashery in Warren. 
Sadly, his father, son of Jewish immigrants from Russia, passed away on February 23, 2006, due to Alzheimer's disease, whereas his mother, a Jewish immigrant born in Jerusalem, Israel, passed away on May 31, 2008, in Los Angeles, California.
READ: Nicola Adams Partner Tragedy; Did Lesbian Girlfriend Turn Straight & Cheat?
Moving on, the magician stands tall at the height of  5 feet and 11¾ inches (1.82 m).
Despite having interests in magic since his early career, Copperfield completed his academics graduating from Metuchen High School in 1974.
His Career Started When He Was Just 10 Years Old
The 64-year-old Copperfield started to practice magic from the young age of 10. He showed his magic to his neighbors with the stage name Davino the Boy Magician.
Later, he got invited to join the Society of American Magicians and became the youngest person ever to have a membership at the age of 12.
He started teaching 'The Art of Magic' at the New York University when he was only 16. In 1977, he was already a cast in the TV magic special titled The Magic of ABC. Interestingly, the first show amassed popularity and opened the pathway for Copperfield to feature in other TV shows. 
CBS hired him for a magic special titled The Magic of David Copperfield in 1978. Copperfield presented new illusions that were never attempted before in every special and always topped his audience's expectations until 2001.
Some of his highly anticipated acts are the disappearance of the Statue of Liberty, walking through the Great Wall of China, Lucky #13, and vanishing a jet airplane.
In 1996, David created and co-produced the show, Dreams and Nightmares, on Broadway and fulfilled his dream of performing on Broadway. The 25-days-long show became so hit at the time that it ended up breaking all the records of the box office. 
The same year, he wrote a book titled 'David Copperfield's Tales of the Impossible' in collaboration with Dean Koontz, Joyce Oates, and Ray Bradbury. The book also ended up as a huge success, and his inspiration to publish the second volume.
GET ALONG: Noah Centineo's Uncanny Dating Affair! Untold & Unseen Side With Girlfriend
He earned a star at the Hollywood Walk of Fame in 1995 and became the first living magician to be honored with the award. He later appeared in movies and Tv shows such as America's Got Talent, Burt Wonderstone, and Terror Train. 
In his fruitful career, he has got honored with 21 'Emmy Awards' from 38 nominations due to his magic specials. He has even set 11 'Guinness World Records' already.
How Much Net Worth Does Copperfield Possess?
With success showering his career, Copperfield has earned himself a hefty net worth.
According to Celebrity Net Worth, the magician has amassed $1 billion net worth to date, becoming the first magician in the world to achieve this feat. 
Forbes reported that Copperfield earned a staggering $60 million in 12 months ending in June 2019 through his stunning 654 shows at the MGM Grand.
Likewise, he happens to be the highest-paid magician in several years, including 2016, 2017, 2018, and 2019. 
Copperfield owns a private resort in the Bahamas that consists of eleven islands and calls it  'The Islands of Copperfield Bay.' The resort was bought by him in 2006 and is worth more than $50 million.
He also has a lavish house in northwest Las Vegas that he bought for $17.55 million in June 2016.
In addition to that, he owns a four-story Manhattan penthouse, Musha Cay at Copperfield Baya, and the world's largest museum of magic history. 
Is David Copperfield Married?
Copperfield is a committed man but has never been married.
In the past, he suffered a failed engagement. Back in 1993, Copperfield was in a relationship with supermodel Claudia Schiffer.
The pair had first met at a Berlin celebrity Gala and fell in love with each other. Just after a year of dating, in January 1994, the duo got engaged. Schiffer timely appeared in his show and became part of his tricks.
SEE ALSO: Betsy Woodruff Engaged-To-Get-Married! Personal Bio - Father, Mother
However, instead of taking their relationship to marriage after remaining engaged for six years, the pair parted in 1999.
Afterward, Copperfield was not linked with any woman until he found Chloe Gosselin, with whom he is not yet married but shares a daughter.
Relationship Details of Copperfield and Chloe Gosselin
David started dating French model Chloe Gosselin in 2006 despite the fact that Gosselin is 28 years younger than him.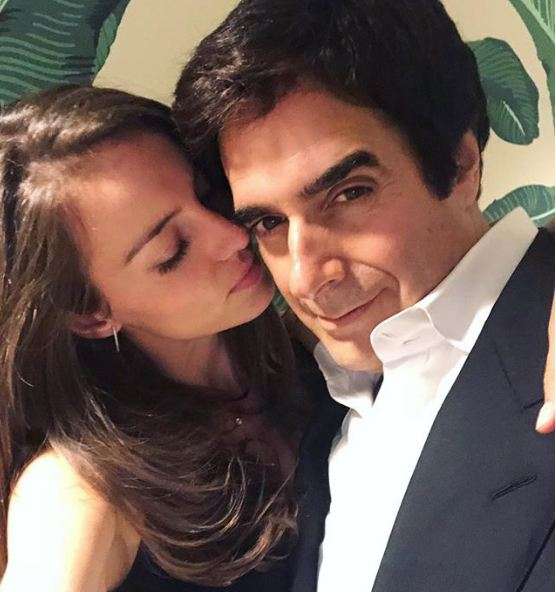 David Copperfield and fiancee Chloe Gosselin. (Photo: Chloe Gosselin's Instagram)
The pair, without marriage, welcomed their daughter named Sky in 2010. Later in 2014, the duo got engaged and fortified their relationship.
However, the pair have kept most of their family details under the wraps. They are also yet to publicize the pictures of their 8-year-old daughter.
But so far, Copperfield has been spending quality time with his possible wife-to-be and family. He attends various events and goes on vacations with her.
The magician even doesn't miss out on celebrating special occasions with his long-time partner. For instance, he posted a birthday post for Gosselin on August 23, 2019, on Instagram.
"Happy Birthday Chloe...You make my dreams come true," he wrote in the caption.
Going by those details, it appears that Copperfield and Gosselin are in no hurry to quote each other as husband and wife and welcome more children.