Danny Carey Has a Son with Girlfriend Rynne Stump — Insight into Their Relationship
Carey is a father of one!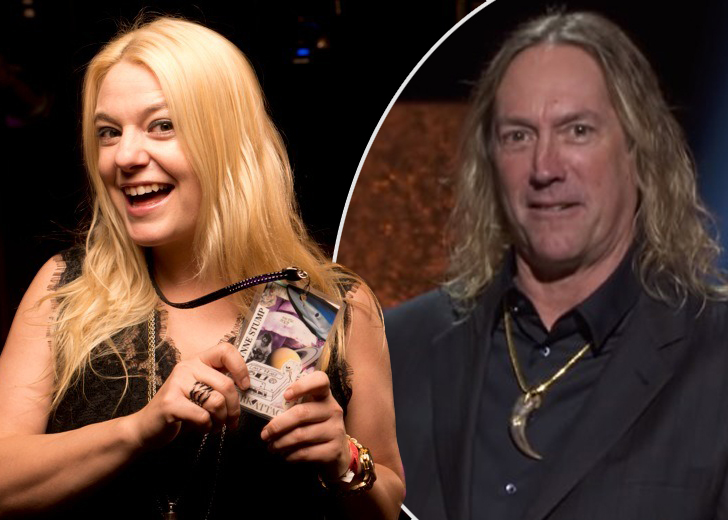 American drummer Danny Carey and his long-time partner Rynne Stump are parents to a five-year-old son, Zola. They welcomed their son in early 2015 and have been relishing their family time. 
Who is His Partner Rynne Stump?
Stump, who celebrates her birthday on 5th January, is the creator and organizer of Stumpfest, a musical event organized yearly in Portland, Oregon. The event brings together musical artists from all walks of life to Mississippi Studios for a few nights' musical festivities.
A new edition of the Stumpfest event would have been held on April 2021, but the concert was postponed because of the ongoing COVID-19 pandemic. 
Carey's partner is also the manager of the Children of Saturn radio show.
She is also an instructor at the Professional Association of Diving Instructors (PADI) — a leading scuba diver training organization.
The Couple Has a Son
Carey and Stump welcomed their first child, a son Zola, on June 10, 2015.
The new mother took to her Facebook page to announce the birth of their baby son. She posted a family picture featuring her newborn on June 17, 2015. 

Danny Carey and Rynne Stump with their first-born son in June 2015. (Photo: Rynne Stump's Facebook)
A few days later, Existential Recording, a Twitter page based on Carey's band Tool, congratulated the Kansas native and his girlfriend. The page posted a picture of Carey holding his son right after his birth.
While Carey has maintained privacy regarding his personal life, his partner has kept fans updated about Zola; Stump uploads pictures of him on her Facebook. 
Are Danny Carey and Rynne Stump Married?
The Tool drummer and his girlfriend have a kid together, but it is unknown when they got together. It is also not sure if they are only dating or have already married each other.
Danny Carey with his partner Rynne Stump in January 2021. (Photo: Rynne Stump's Facebook)
Before Stump, Carey was married to Sabine Broseid.
The pair tied the knots on March 23, 1997, and the 59-year-old drummer filed for divorce at the Stanley Mosk Courthouse in Los Angeles, California, in early 2000.