Billionaire Daniel Lubetzky First Met His Wife At A Karaoke Party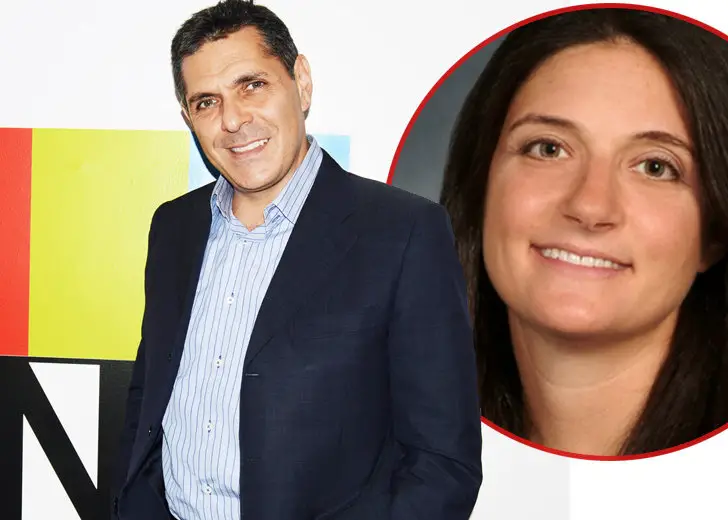 Mostly recognized as the founder of KIND Healthy Snacks, billionaire businessman and social entrepreneur Daniel Lubetzky hasn't only built an established food empire but also an enduring relationship.
Married to wife Michelle Lynn Liberman for over 12 years with four children, their union is still going strong. But in their relationship's nascent stage, the couple's interactions were a bit bumpy.  
Daniel Lubetzky and Michelle Lynn Liberman first met at a Karaoke party before marriage
Lubetzky's wife, Dr. Michelle Lynn Liberman, a nephrologist in New York, New York, is affiliated with multiple hospitals in the area and has about 20 years of experience to her name as a medical practitioner, according to Health Us News. 
The two tied the knot on March 3, 2008, with Rabbi Aryeh Scheinber officiating "at a civil service in his study at Congregation Rodfei Sholom in San Antonio."
The religious ceremony was later held on Maroma Beach in Mexico by Rabbi David Rosen. 
Good Read: Daniel Lubetzky's Family Success Links To His Father's Struggles

Daniel Lubetzky and wife Michelle Lynn Liberman The White House Reception Party (Photo Source: PeaceWorks)
But only two years before their marriage, the future husband and wife had first met each other at a mutual friend's karaoke party.
During the party held in Chinatown in January 2006, Lubetzky disclosed to his would-be wife that he had a bad back and asked the good doctor for advice. 
"I gave him brilliant advice. I told him to take ibuprofen not just the over-the-counter dose but three or four to help reduce inflammation," Liberman told The New York Times. 
Not surprisingly, her advice worked wonders, and he was back to normal. Using his recovery as an excuse, he called the future Mrs. Lubetzky to thank her for the treatment.
Sadly, she did not call him back at the time, but Lubetzky, being a persistent entrepreneur, didn't despair and called her again to ask her out.
Good Read: Daniel Lubetzky's Net Worth Is Rooted Back To His Young Age
Daniel Lubetzky Assumed Michelle Liberman was Not Interested
The PeaceWorks founder eventually called to set a date for their next meeting; however, for all the dates that he suggested, Liberman replied that she was busy.
He even asked her if she was available on the weekend, but she affirmed that she might not be in town for the weekend and asked him to get back to her on Saturday. 
Assuming that the good doctor was not interested, he then moved on to date another woman for a couple of months. When that relationship ended, he decided to patch things up with her and give it one more shot. This time he got a response. 
"So I decided to forget about it, and for two or three months I went out with somebody else...I was at a time in my life when I only dated one person at a time," Lubetzky shared about his feelings at the time in an interview with The New York Times.
In the same interview, Liberman also revealed that she was, in fact, interested in Lubetzky since the time he first called, but she was genuinely busy at the time. As a matter of fact, she was surprised when he did not call back. 
He had interpreted that I was not interested...I was just really busy and was surprised that he never called back...but in fact, I was just really busy and was surprised that he never called back. In fact I was interested and I was surprised and excited when he called back because I wanted to go out with him in the first place. We made a date immediately and soon we were hanging out all the time.
After they got in touch, they set a date immediately, and in no time, they were spending a lot of time together. The relationship was going smooth for about a year, and one day while Michelle was at the hospital, she received a page. 
Daniel Lubetzky Arranged for a Date at The Mandarin Oriental Hotel to Propose
A year later, Lubetzky took the help of one of Liberman's friends to propose to her. It turns out that Lubetzky had gotten in touch with one of Michelle's friends at the hospital to arrange for the hospital pharmacist to make changes in prescription orders.
The plan was that the hospital pharmacist would page her with a long list of annoying changes in prescription orders, and the last item on the list would read "to meet Mr. Lubetzky at the Mandarin Oriental hotel with a bag packed for the weekend and an evening dress."
And Michelle couldn't help but start crying because she knew what that meant. He was going to propose, and he did, and the two have since been together in supposedly a happy union.
Although the billionaire entrepreneur rarely posts pictures of his wife on social media, both his Twitter and Instagram bio read "Michelle's husband."
The Husband-Wife Duo went for a Run for a Kind Challenge
Daniel Lubtezky is known to have a social spin to everything he does. This time for the annual challenge named "BeKind21" organized b  Lady Gaga-funded Born This Way Foundation, the famous businessman and his beautiful doctor wife went for a run. 
If you don't know, the 21 days challenge requests everyone to engage in at least one act of kindness each day starting from September 1 to September 21.