'Cursed': Katherine Langford's First Stunt Role Challenged & Excited Her
In preparation for her portrayal of Nimue ("Lady of the Lake"), actress Katherine Langford learned horse riding and sword fighting. Learn more about Katherine Langford's character Nimue in 'Cursed' and her preparation for the role.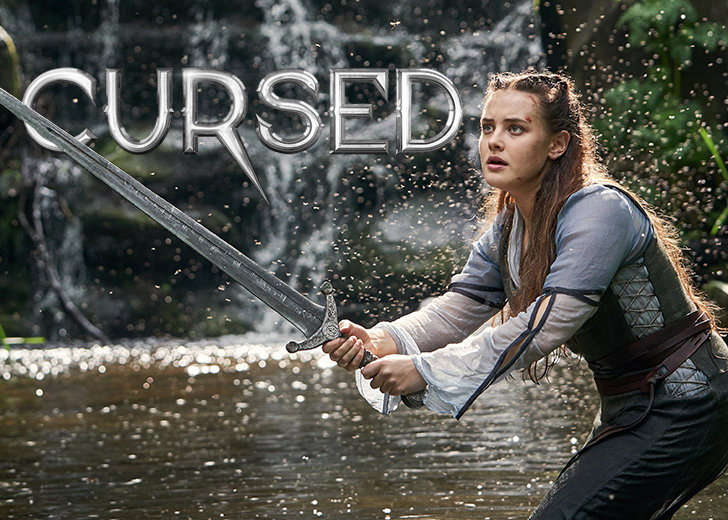 For most of the fans who have watched Netflix's period drama Cursed, it's impossible to imagine anyone playing the role of Nimue ("the Lady of the Lake") other than Katherine Langford.
In the first season of the show—that released on July 17, 2020—Langford as Nimue hooked fans with her decisive journey that needed courage, leadership, and rebellious spirit.  
But for Lanford, it was challenging to portray the role of such warrior(ish) character. The 13 Reasons Why actress even learned horse riding and sword fighting to perfectly fit into her role.
In this article, learn about Katherine Langford's character Nimue and how the actress prepared herself for the role.
Langford's Character Nimue on 'Cursed'
In the series Cursed, Nimue or the Lady of the Lake is a young Fey sorceress who wields mysterious magical powers from the "Hidden" (Fey God).
For readers' information—Fey is an ancient faerie-worshipping tribe of woodland with mysterious healing abilities. In the series, they find themselves in danger of being completely vanished by the Fey-hunter group named Red Paladins.
After the Red Paladins attack Nimue's village, Nimue finds her mother inside a temple taking her dying breath. Her wounded mother then hands her over a fabled Sword of Power and asks her to deliver the sword to Merlin, a famed magician.
Following that, Nimue joins forces with a charismatic mercenary named Arthur (played by Devon Terrell) to deliver the sword to Merlin and also to save her people (Fey tribe) from the Red Paladins.
In doing so, Nimue realizes that her role is bigger than just delivering the sword to Merlin. Instead, she discerns that the Sword of Power has actually chosen her—thus, she declares herself as a righteous Fey warrior.
Ultimately, Nimue turns out to be a warrior woman and a fearless rebellion leader. She fights against all odds—swinging the sword, slaying the Red Paladins men, and leading her tribe—just to keep her people safe.
Langford Learnt Horse Riding and Sword Fighting to Play Nimue
Speaking with Popsugar, Katherine Langford expressed how special she felt while filming Cursed.
She revealed that it was for the first time she was playing a character who had to perform stunts, fight with swords, and be on her toes every time.
She confessed that she was excited to play a challenging role. "It's been really challenging, but also very exciting," told Langford.
Lanford stated she went to the shooting location three weeks before starting the filming when she was asked about her preparation and training to play Nimue. 
I arrived three weeks before we started filming to learn how to ride horses and sword fight. And as we were choosing the sword, they were passing me different swords to see how they would fit.
She went there priorly so that she could learn sword fighting and horse riding properly.
Watch the legendary drama series Cursed on Netflix.