Why Did Cleo Rose Elliott Stab Katharine Ross? Mother Claims She Grew Violent At Age 12
Cleo Rose Elliott stabbed Katharine Ross at least six times in her right arm!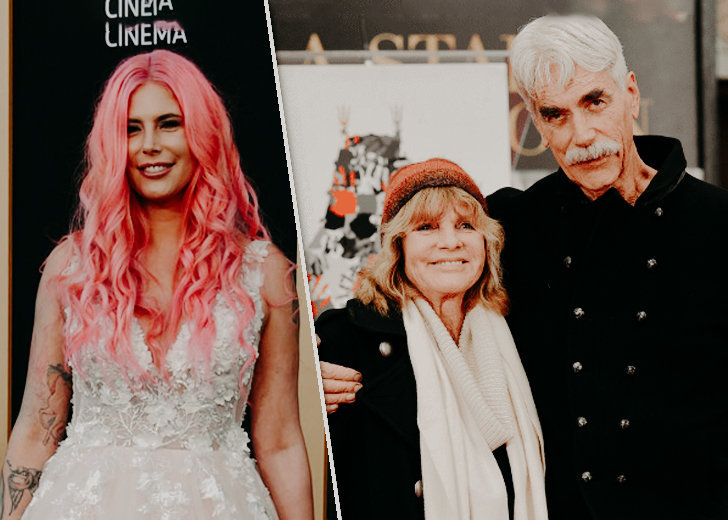 Cleo Rose Elliott is a gifted singer, musician, and model. She gained fame at the age of 24 after her very first solo, 'No More Lies' became an instant hit.
Since then, she has released several songs and has made a name for herself in the music industry. 
However, the singer isn't just famous for her music. Cleo was in the limelight from the day she was born. She is the daughter of Academy Award-nominated actor Sam Elliott and his actress spouse, Katharine Ross.
However, despite being the only daughter of the renowned couple, Cleo's relationship with her mother is not very healthy. Katharine even got a restraining order out against her daughter Cleo.
Cleo Had Allegedly Stabbed Her Mother at Least Half a Dozen Times
Writing in the restraining order in March 2011, Katharine revealed that her daughter Cleo was abusive as a child, and when she reached the age of 12 or 13, she became violent.
"[Cleo] verbally and emotionally abused me even as a little girl but became increasingly violent at age 12 or 13," The Graduate actress stated.
The sourness in their relationship came out in public after Cleo reportedly stabbed Katharine with scissors and Katharine obtained a restraining order against her daughter.
According to the 81-year-old actress, her daughter lost her temper out of the blue and began murmuring, "I want to kill you." Afterward, she kicked the cupboard door, and when Katharine tried to reach out to the police, Cleo cut off the telephone wire with scissors.
Cleo then threatened to hit her in the eye with the scissors but later stabbed her six times in the right arm.
"[Cleo stabbed] using enough force to pierce my skin through my shirt and leave me with marks that are still visible today," Katharine revealed in her statement.
After that incident, Katharine filed for a protective order, and the court issued a hearing on March 30, 2011. Until the hearing took place, Cleo was ordered to stay at least 100 yards away from her mother's home, workplace, and car.
Nevertheless, to date, it is still unclear what prompted Cleo to stab her own mother.
Cleo's Relationship with Her Mother Seems to Be Improving
Although Cleo, 36, and her mother had an unforgettable moment, it now seems that they have put aside all the bad blood between them.
The mother-daughter can be seen together at various events, and award shows, which hints that their relationship is improving.
They were spotted together at the 2017 Sundance Flim Festival's red carpet event for the movie The Hero, which featured Cleo's parents. During the event, an interviewer asked her about her parents.
In reply, Cleo stated that her parents were very talented actors, which made her proud.
On September 24, 2018, Cleo and her mother, Katharine, were again seen together at the premiere of A Star is Born.
They were also together at the 91st Annual Academy Awards, where both of them were smiling and seemed very happy.