All You Need to Know About Musician Sharon Van Etten — Career, Family and Personal Life
Sharon Van Etten, through all her hardships and obstacles, made a sturdy music career whilst also expanding her aura palette and her interests.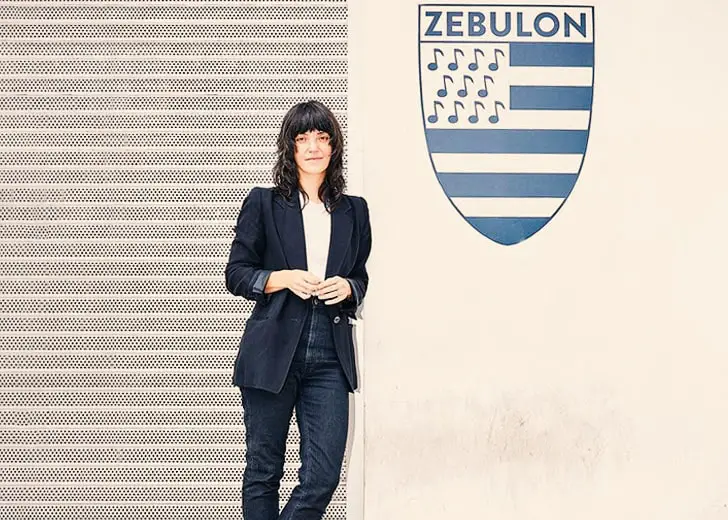 Sharon Katharine Van Etten is an American singer-songwriter and actress. Born on February 26, 1981, she has released five studio albums until now, among which the latest is Remind Me Tomorrow.
Having welcomed her first baby and taken a swing at the T.V. industry, Van Etten is back with her fifth album. She is an artist of a stark, deliberate passion who built herself a loyal fanbase from her underhyped intense indie albums in the 2010s.
She only signed record deals after releasing a couple of albums on her own in the 2000s, but her 2012 debut for the label, Tramp, marked the beginning of her fame. Before her studio debut, she worked at Astor Wines and as a publicist at Ba Da Bing Records. 
Van Etten's music can be distinguished from the other artists of her generation through the heavy use of harmonies and songs that echo folk tradition. With Comeback Kid and Remind Me Tomorrow, though, she introduced more electronic sounds into her music.
NPR Music states, "Her songs are heartfelt without being overly earnest; her poetry is plainspoken but not overt, and her elegant voice is wrapped in enough rasp and sorrow to keep from sounding too pure or confident."
Further, her career as an actress spans through series and movies, including the 2016 Netflix drama The OA and an episode of Showtime's Twin Peaks. She made her feature film debut with a supporting role in Never Rarely Sometimes Always, directed by Eliza Hittman, for which she also wrote and performed 'Staring at a Mountain.' 
As for her personal life, Van Etten was born in Belleville, New Jersey, the middle of five children. She lived in Nutley and then moved to Clinton as a tween. She participated in the chorus and musicals in her high school when she was figuring out her interests. 
Moving to Tennessee to attend Middle Tennessee State University and study recording had seemed like a good idea. But she dropped out after a year and ended up working at the Red Rose, a coffee and record shop in Murfreesboro, for almost five years straight. 
After having decided to end an abusive relationship with a rock musician who discouraged her from writing, she left in the middle of the night with whatever she could carry and showed up at her parents' house on Thanksgiving Day. 
Her mother answered the door, holding the dishes that she was about to put on the table, only to find her child standing on the doorstep. Despite these facts about their ever-increasing emotional distance and Van Etten being the family's black sheep, her mother gladly took her in. 
In 2004, The OA star moved back to New Jersey, then moved to New York City in 2005. She lived in Brooklyn for few years, in the suburban neighborhood of Ditmas Park. She released handmade CDs herself until 2009 when her debut studio recording was released. 
Van Etten and Zeke Hutchins also got engaged, as per her announcement on Instagram last week. "We make the joke that we did it backwards," she said.
I'm a romantic, goddamnit. I think there's something beautiful in having everyone you love in the same room and saying, 'This is our story, this is why we love each other, and this is our boy.' And our boy can be in our wedding.
She always did things her way, and it remains the same for her marriage.