Things You Should Know about Sam Elliott's Daughter Cleo Rose Elliott
Cleo Rose Elliott is a singer, musician, and model.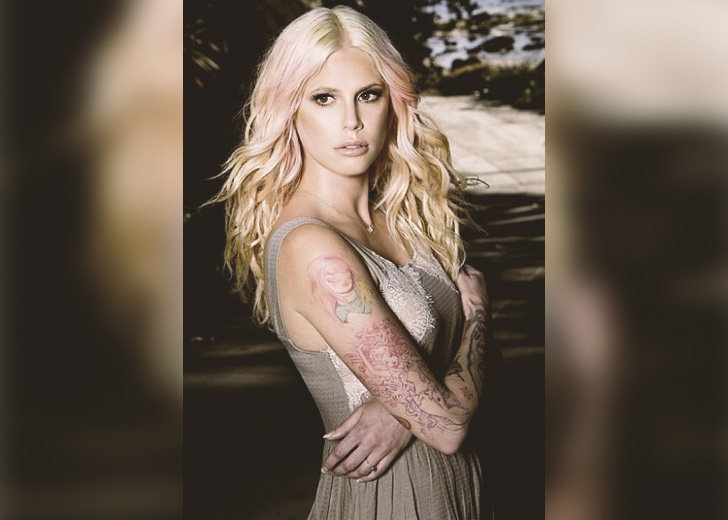 Cleo Rose Elliott was known from a young age for being the sole daughter of Academy Awards nominated actors — Sam Elliott (A Star Is Born) and Katharine Ross (The Graduate).
However, she began making a name for herself at the age of 24 when she released her first solo CD titled No More Lies. Here are some things to know about Cleo.
'No More Lies'
Cleo first revealed she was releasing her first solo CD in December 2009. She was into music from a young age, learning to play flute and guitar at school, but she always considered herself a singer first.
She began singing when she was just a child after being encouraged by her grandmother. When Cleo graduated from Colin McEwan High School, she started training as a classical singer with teacher Charity Chapman.
On top of teaching her, Chapman also helped Cleo put out her first work by introducing her to producer Bobby Harbry, who worked with her to make No More Lies possible.
However, when it came to making music, her taste was the polar opposite of what she trained for. Her favorite artists are Guns 'n' Roses, Pink Floyd, Jimi Hendrix, Fiona Apple, and Sheryl Crow, and she described No More Lies as pop-rock.
When talking to The Malibu Times, Cleo talked about how she wrote her songs and No More Lies.
The only way I know to write is straight from my heart. The songs on 'No More Lies' are about love, of course. Finding love and losing it. But it's not about one specific person.
Cleo Rose Elliott and Her Parents
Despite being the sole child of Sam and Ross, Cleo didn't have a good relationship with her mother. Ross revealed in 2011 that her daughter was abusive as a child and had grown violent at the age of 12 or 13.
Their sour relationship became public after it was reported that Cleo had stabbed Ross with a scissor multiple times.
According to The Graduate actress, Cleo lost her temper suddenly and began murmuring, "I want to kill you." And when Ross tried to call the police, her daughter cut off the telephone wire with scissors and stabbed her right arm six times.
[Cleo stabbed] using enough force to pierce my skin through my shirt and leave me with marks that are still visible today.
Ross filed for a protective order following the incident, and Cleo was ordered to stay at least 100 yards away from her mother's home, workplace, and car.
Cleo and Ross have since reconciled, and their relationship has gotten much better. The family was also spotted together at the premiere of the 2018 film, A Star Is Born.
Accompanying the family of three was Cleo's boyfriend, Randy Christopher Bates. The two have been together since at least 2013 and have often posted each other on various occasions.