A Look at Carley Shimkus' Fox News Salary and Career Highlights
Shimkus has been with Fox Network since 2008.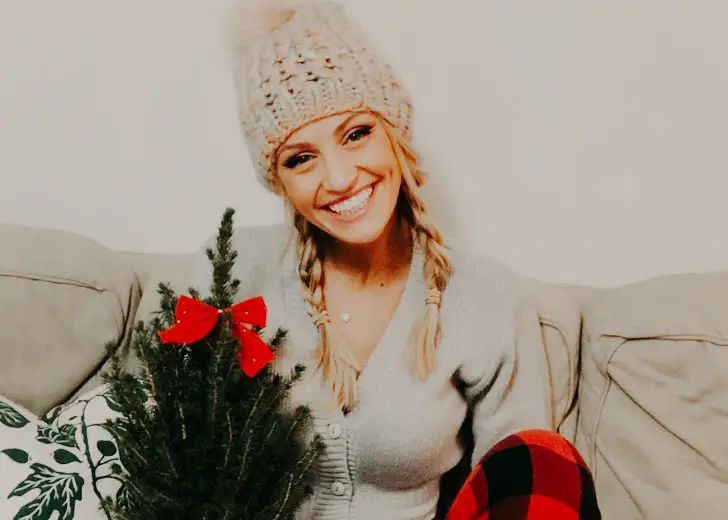 Fox News' Carley Shimkus has been with the network since 2008. Starting as an intern, she joined the media giant as a permanent employee in 2012 for Fox Business Network. 
Since then, Shimkus has been engaged in social media trends and entertainment news reporting. She appears on FOX Nation Happy Hour, FOX & Friends, and Mediabuzz, enriching her net worth. 
She Joined Fox Before Graduation
Shimkus went to Quinnipiac University, where she studied broadcast journalism.
She was already gaining workplace experience before her graduation. She joined Fox Network's D.C. bureau as an intern during her last year of college in 2008. 
In 2009, the Long Valley native graduated with a Bachelor of Arts degree. Thanks to her experience from the internship, she applied for a position at the network right after her graduation and became a news producer. 
Related: Learn How The 1982 Flight Brought Carley Shimkus' Parents Together
Her Accomplishments at Fox News
Shimkus started her career as a news producer at Fox Business Network. Three years later, she got promoted as an associate producer for a show named Imus in the Morning.
The entertainment reporter continued covering the show until transitioning to Fox News. She became the 24/7 headline reporter. According to her bio on the channel's official site, Shimkus "offers reports on various social media trends and entertainment news across the networks programming".
Shikmus has appeared on programs such as Fox & Friends, Fox & Friends First, Mediabuzz, Fox Nation Happy Hour, Fox News, and Fox News Update on Facebook.
Shimkus Has Covered Many Interesting Stories
During her tenure with Fox News, Shimkus had covered multiple stories.
In February 2019, she, alongside her seven colleagues, discussed the launch of McDonald's McCafe Donut Sticks. In the coverage, all of them ate the newly debuted food on air.
The 34-year-old also interviewed doctor Janette Nesheiwat on January 27, 2020, regarding the COVID-19 pandemic. 
Being a sports fan, she has also been involved in sports coverage. On July 2020, she covered the baseball game between Yankees and Nationals from outside Citi Field in New York City.
How Much Is Shimkus' Salary? 
Considering her years-long affiliation with Fox Network and her involvement in the coverage of many interesting headlines over the years, it could be assumed that Shimkus is paid a handsome salary at Fox News.
However, neither the reporter nor the network has revealed anything about her actual Fox News salary.
Payscale, an online job and financial information site, claims that an entertainment reporter at Fox News makes around $33 thousand to $119 thousand on average per year.
Another site, Glassdoor, reports that an entertainment reporter at FOX is paid about $54 thousand per year, with the maximum reaching up to $71 thousand a year. The claimed figure can only be taken as a reference until Shimkus or the channel opens about the salary.