Carley Shimkus Tried Modeling During High School Due To Her Height
Carley Shimkus is a tall and beautiful woman. And because of her lanky height, the present-day reporter even tried modeling when she was in high school. Read the article to learn what happened to her modeling inspiration and how she found her way to journalism.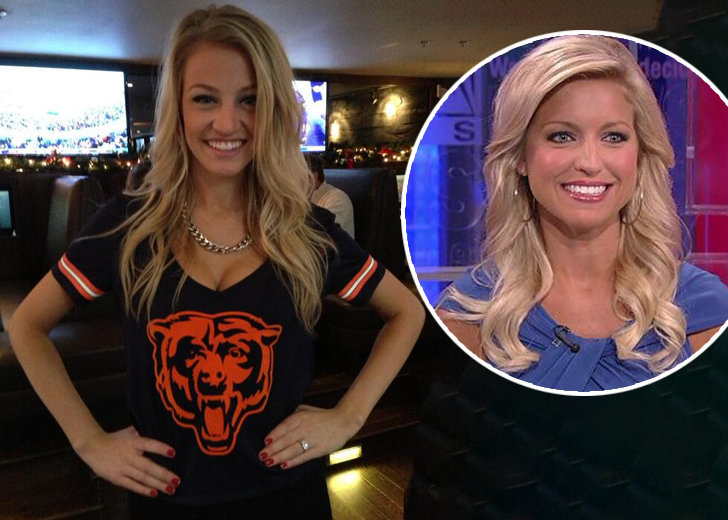 Fox Nation's co-host and Fox & Friends' headlines reporter Carley Shimkus is a tall and beautiful woman. Because of her height and slender body, the present-day reporter even tried modeling in high school.
So, how did she find her way from modeling to journalism? Keep reading to find out!
Carley Shimkus Considers Modeling Journey A Fun Experience
While pursuing her high school education, teenage Carley Shimkus realized that she was gifted with a tall height. The realization inspired the New Jersey native to give modeling a try.
Following her instinct, she participated in a few modeling events and commercial ads, including one advertisement for a costume store. However, she soon realized that modeling was not her cup of tea.
Speaking about her modeling experience, the 34-year-old reporter told Fox News Insider in March 2018 that although "it was a fun experience," it was not what she wanted to do in the long-term.
She further stated that her family still pulls her legs, showing her a modeling picture from her ad for a costume store.

A picture from Carley Shimkus' advertisement for a costume store (Photo: Fox News Insider)
Although Shimkus is not a professional model today, she has found a medium to flaunt her beauty and tall looks. She elegantly sits in front of the camera and reads the news while thousands of viewers watch and appreciate her talent and beauty at the same time.
How Tall Is Carley Shimkus?
The Fox reporter Carley Shimkus stands tall at a height of 5 feet 10 inches (1.78 meters). However, she looks even taller in her pictures and live-events, as she usually walks in high heels.
"I'm 5'10'' but heels, of course, elevate me a few more inches, " Shimkus told Fox News Insider.
She Attended West Morris Central High School
It was while attending the West Morris Central High School, Shimkus found her modeling inspiration. And although she tried modeling in between her high school, she did not let her 'modeling interest' hamper her studies. In 2005, she graduated from her high school located in Chester, New Jersey.
Later, in 2009, the 24/7 Headlines reporter graduated from Quinnipiac University with a B.A. in Broadcast Journalism.
Here's What You Need To Know About Her Personal Life: Carley Shimkus Wiki Details: Young Age Love, Gushing Over Wedding Vows & Husband
Shimkus Worked At Fox News Before College Graduation
Carley Shimkus started her career at Fox News even before competing for her college graduation from Quinnipiac University. She, actually, interned at Washington D.C. based Fox News bureau during her senior year in 2008.
And right after her graduation, in 2009, she was offered a job at Fox News as a news producer.
Her impressive work helped her get promoted to an associate producer job in December 2012. The promotion associated her with FOX Business Network's show, Imus in the Morning, allowing her the opportunity to gain on-air experience.
The New York City-based on-air personality presently serves as a 24/7 Headline reporter for Fox & Friends and Fox & Friends First. She also co-hosts Fox Nation's Primetime Highlights with Robb Schmitt.