Once Homeless Brandon Farris Now Has a Family and Millions of Followers
Brandon Farris turned homeless to study acting.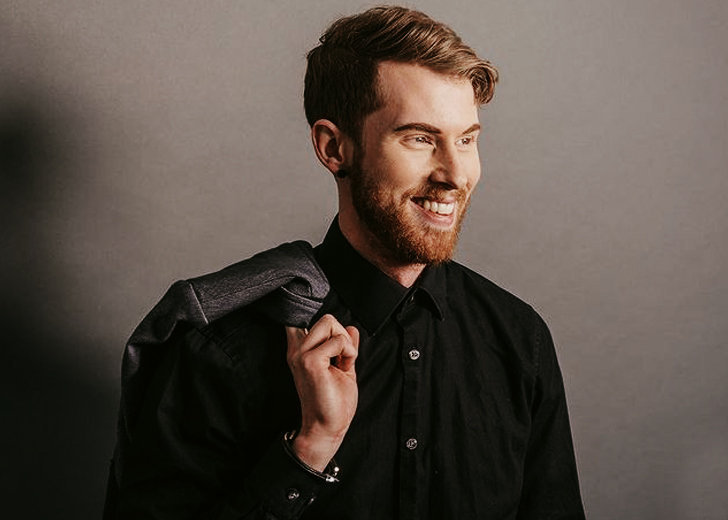 Brandon Farris moved to Los Angeles with no safety net but just a car. He was all alone, broke, and homeless.
But even at a shallow point in his life, Farris didn't let the adversities bother him. Fast forward to four years later, he has over a million followers on his Instagram, over 3 million subscribers on YouTube, and over 4 million followers on Facebook.
How did the content creator transform his life? Here's what we know! 
Farris Lived in His Car
Born on June 5, 1991, Farris moved from Sacramento to Los Angeles in 2017, a week before hitting 25. He knew about his financial situation, yet he was determined to study film and theatres in LA, hoping to become an actor. 
Thankfully, his parents supported his dreams and encouraged him to do what he yearned in life.
But when he moved to the city of his dreams, he had no money, no contacts, and no place to call home. Things didn't look bright, yet he settled on his car and persevered. 
On his 25th birthday, Farris uploaded a video titled "I'm Gonna Make It! #1" on his YouTube channel, explaining his current situation along with his life goals.
In the same video, he announced he was going to make vlogs — a lot of vlogs. Each one documenting every step of his journey until he eventually made it. And make he did!
Just four years after the video, Farris is an internet sensation with millions of followers.
Entertainment Has Always Been His Life Goal
While sharing his homeless journey with his followers, Farris made sure he shared his aims and goals. In his first video, he mentioned that his life goal was to entertain the world. He wants to be an actor. 
His blogs also mirror the same sentiments regarding his aim to entertain the world.
My goal has always been to entertain the world! My mission has always been to make people feel! I want to make you happy, sad, confused, angry, roll on the floor laughing!
He shared he wanted people to experience feelings from acting in an introductory blog.
From Homeless to Finding a Home in Millions of Hearts 
While the YouTuber hasn't made it to movies and TV yet, he has certainly made millions of fans worldwide with his funny videos and skits.
Over the years, Farris has been very consistent in sharing his struggles and wins. This might be a reason for his growing number of followers. His most popular video series, aside from his vlogs, are eating challenges, 5-minute crafts, google translate, and Bob Ross paintings.
In an interview with ABC10, Farris joked that the secret to his success was eating spiders.
His Family with Girlfriend and Kids
Farris is dating Maria Gloria, an Instagram star who focuses on beauty, fashion, and family.
The two first met when both of them were working at a cafe in Alaska called Country Cafe.
Farris was 22 at the time and was doing everything except cooking at the cafe. Gloria joined as a waitress during her pregnancy (she was married to a man who was also named Brandon).
The two got along very well as co-workers and grew to be close friends. Later on, when Gloria moved to Maryland with her husband and daughter, she called Brandon to babysit her daughter, Autumn.
Eventually, Gloria and her husband separated, and Gloria moved to California with her daughter. Farris stayed close to the family despite his hardships in LA. 
Gloria, being the good friend she was, took him in when he struggled financially. This led the pair to get closer than before, and Farris asked his long-time friend to be his girlfriend.
Now, the two are living as a family and parenting Autumn together. They also welcomed their child, a son named Jameson Mercury Farris, in May 2021.