Baran Bo Odar Career, TV Shows & Movies
German filmmaker Baran Bo Odar is one of the most aspiring filmmakers/directors in the modern world. Here we'll discuss 'Dark' director's childhood, education, career, movies, and TV shows as well as the international honors he has received to date.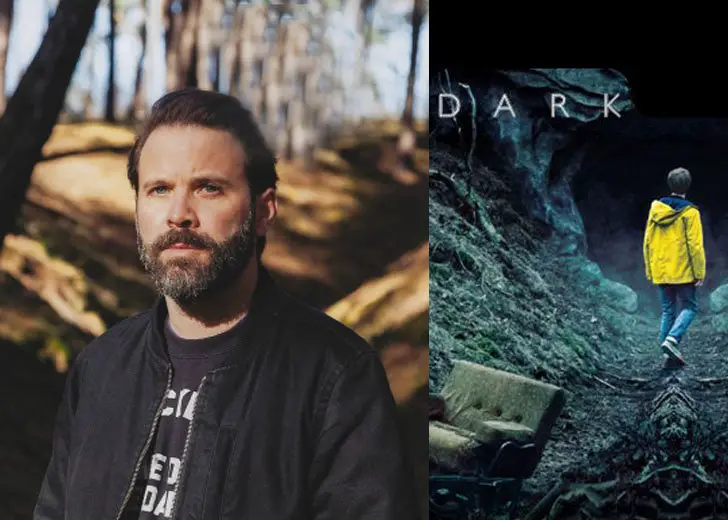 When we watch a movie or television show, we often seek to know more about the actors who entertain us with their powerful performances. But what we usually forget to appreciate the contribution of a director.
Its the director who drives the powerful performances of our favorite actors as well as the narrative of the story.
In this article, we'll discuss German filmmaker and director Baran Bo Odar's childhood, education, career, movies, and TV shows as well as the international honors he has received to date.
Baran Bo Odar was Born in Switzerland
Baran Bo Odar was born on April 18, 1978, in the mountainous Central European country, Switzerland, to a mother with Turkish roots and Russian father (Tatar). 
His paternal grandfather fleed from Russia during the Russian revolution because he supported The White Army. Fleeing from the Red Army was not easy; he lost everyone in his family in the process.  He faked an id and changed his name to Odar so that he could escape.
The German film director was raised in his birthplace in Olten, Switzerland, till the age of 2. He then moved to Erlangen, a Middle Franconian city in Bavaria, Germany, with his family.
The reason why Odar and his family moved from one place to another frequently was that the film director's father was a chemist in the nuclear power industry. His job required him to travel regularly for work.
From 1998 to 2006, Odar studied film making / directing at the renowned film school University of Television & Film Munich (also known as HFF Munich, German: Hochschule fur Fernsehen und Film Munchen).
He Started His Career in the Early 2000s
Film director Baran Bo Odar started his professional career on a very small scale—the first few projects which he directed consisted mostly of short movies.
His directing career began when he directed the short movie entitled Braun family (2001). In addition to that, some of his other projects of that time include The Forest for the Trees (as an assistant director, 2003), Quietsch (as a director and writer, 2005), and Under the Sun (as a director and writer, 2006).
After some of his short movies rose to fame, Odar decided to work on other big movies. Hence, after almost four years, he returned to the big screens as the writer and director for his first feature crime-thriller movie, The Last Silence (German title - Das Letzte Schweigen), in 2010.
Following the success of the first feature film, Odar co-wrote the movie, Who Am I - No System Is Safe (2013/2014) with his partner Jantje Friese, and also directed the movie.
The movie is based on a storyline of a gifted computer expert named Benjamin, who forms a subversive hacker group, Clay, to grab attention with fun irregular actions.
From 2015 to 2017, Odar worked as a script editor for the movie A Life in 8Bit. Afterward, he worked as a director and screenplay artist for the action-crime movie named Sleepless (2017).
Also In 2017, Odar and his partner, Friese, started their big Netflix's German project, Dark.
During the development of the series, Odar took over the responsibility of co-writer, co-producer, and director. 
Dark is based on a supernatural time-travel saga that extends up to a total of three seasons—the third and final season was released on June 27, 2020.
As of now, Odar and his partner Jantje Friese is working on their new Netflix project 1899.
Odar Has Been Recognized With International Awards
With an amazing career filled with some of the very popular German-language movies and TV series, Baran Bo Odar has received numerous acclaims to his name for the works he has done.
For his work as writer and director in the short movie, Quietsch (2005), Baran won two awards, 'Audience Award' and 'Jury Prize Award,' at the 'FEST Youth Video and Film Festival' in 2006.
In the same year, he was also nominated for the 'Max Ophuls Award' for his work in the short-movie, Under The Sun.
In addition to that, the German filmmaker received the 'Directors to Watch Out' award for his first feature film, 'The Last Silence at 'Palm Springs International Film Festival' in 2011. 
Following that, he also collected the 'Bambi Award' and the 'Bavarian Film Award' for his direction in Who Am I – No System Is Safe (2014).
And for his biggest and successful project, Dark, Odar won the 'Adolf Grimme Award' in 2018.
Well, not just Odar, but the TV series itself has earned numerous nominations to its name in different award shows, including 'Bambi Awards' (2018), 'Camerimage' (2018), 'German Television Academy Award' (2019), 'German Television Academy Awards' (2018), and so on.
Odar had even won several awards for his graduation film, Unter der Sonne, at the 2006 Slamdance festival. 
In the same year, he started working for Neue Sentimental Film Ag as a director for advertisements.