Aaron Pedersen's Partner Sarah Bond Produced Documentary about His Special Needs Brother
Aaron Pedersen and his partner have been together for nearly two decades.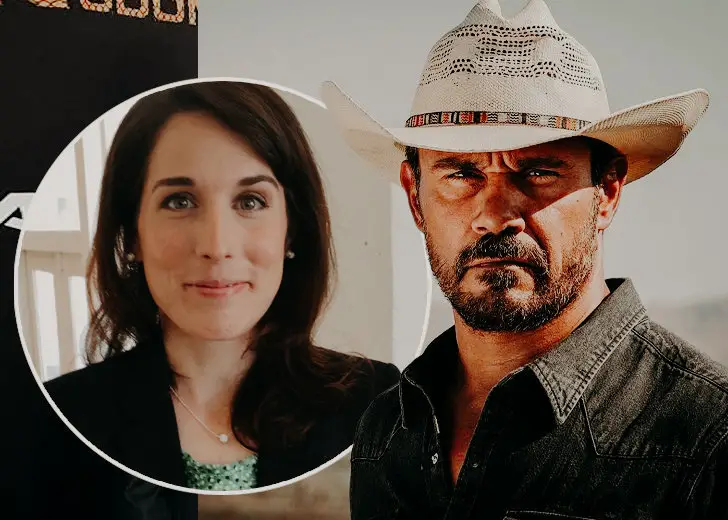 Aaron Pedersen, who has starred in some famous TV shows inclusing Mystery Road (2018-2020) and City Homicide (2007-2010), has been together with his film producer partner Sarah Bond, for nearly two decades. 
Pedersen and Bond's Lasting Relationship
The Australian actor hasn't been open about his romantic life. However, there have been a few instances when he has talked about Bond and their relationship.
In his interview with The Age in February 2009, he revealed he shares a home with Bond. According to The Sydney Morning Herald, Bond had been with the actor and his family for 13 years at the time.
I have my gorgeous partner who helps me, Sarah Bond, who's been in our lives for 13 years.
The couple has been together for a long time, but it is not known if they are married. 
Pedersen has been married before. According to his IMDb profile, he was married to his ex-wife Lisa Serma from 1999 to 2000.
Bond Produced a Documentary about Pedersen's Brother
Pedersen and his brother Vinnie grew up in foster homes in Alice Springs. Vinnie, who is just one year younger than his older brother, has cerebral palsy and a mild intellectual disability.
The actor was 7-year-old when he realized his brother had special needs.
Pedersen always made sure he looked after his brother with immense care despite living in foster homes and going through tough days. In return, his brother would also love him more than anything else in the world.
In the same interview with The Sydney Morning Herald, he expressed that he feels forever grateful to have his brother.
He's still with me. I'm forever grateful. He's still my journey. He'll always be in my life. He's a good passenger on this journey. He keeps it real. He makes me laugh. He always tells people, 'I'm more famous than my brother.'
He also shared that having his own children is not an option for him since he thinks of his brother as his kid and wants to give him his full attention for the rest of his life.
Fast forward to 2006, Pedersen and his partner made a loving short documentary, My Brother Vinnie, which revolved around the inseparable bond between the two brothers. The Goldstone star wrote the documentary, while Steven McGregor directed and his partner Bond co-produced it.
"She's like a big sister to him and loves him like I do and that's all I ask. We came as a package really," Pedersen told SMH about the role his partner plays in looking after his brother.