Attorney Ari Melber's Ethnic Roots Come from Jewish Family
Ari Melber's grandparents were holocaust survivors.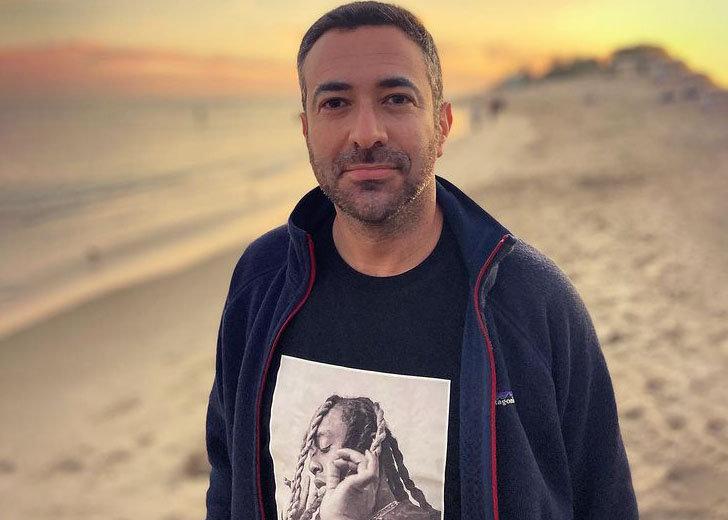 Ari Melber is an Emmy award-winning journalist, writer, and attorney best known for hosting The Beat with Ari Melber. He is also the chief legal correspondent of MSNBC and a legal analyst of NBC News.
He primarily reports on law and justice stories related to the department of justice, the FBI, and the supreme court.
While his job and career are public knowledge, much may still not know his ethnic roots and nationality.
Ari Melber Is from a Jewish Family
Born in Seattle to an Israeli father, Melber is an American Jew. He holds an American nationality.
He has contributed several articles to the Jewish newspaper, The Forward, during the 2000s. Even in 2019, he shared a meme made by the newspaper.

Meme by JD Forward (Photo: Ari Melber's Facebook)
Melber's parents married in 1967. His father Daniel is a retired neurologist and his mother Barbara is a retired sociologist. He also has a brother named Jonathan. 
Related: Ari Melber's Ex-wife Drew Grant's Details - Know About Their Wedding
His Grandparents Are Holocaust Survivors
On top of having Israeli roots, Melber is also the grandson of Holocaust survivors.
According to his interview with Jewish Rhode Island in 2019, Melber's father wanted him to grow up as an American. As a part of the diaspora community, he knew he was a minority. That knowledge helped him identify and emphasize with other minorities. 
He Practiced Law before Journalism
Melber is one of MSNBC's most known faces. His reporting on the Supreme Court earned him an Emmy Award in 2016. Outside of MSNBC, The New York Times, The Washington Post, and The Atlantic have published his writings.
With all his dedication, Melber has established himself as a reliable and successful journalist.
However, before he got into journalism, he practiced law. Melber served as a legislative aide in the U.S. Senate after receiving a J.D. from Cornell Law School.
When talking to Jewish Journal in 2018, The Beat host shared his journey of transitioning from law to journalism.
Initially, he appeared as a guest on several news channels, which motivated him to use his knowledge of the law and provide analysis on TV. It eventually led him to MSNBC, and the rest is history.
Incorporates Hip-Hop Lyrics on His Show
Melber uses hip-hop lyrics on his show, The Beat with Ari Melber, to explain political and legal scenarios. 
During an interview with the Jewish Journal in 2018, the New York-based journalist revealed he wanted to use any reference or analogy to make his reports understandable. When he was in law school and working, it bothered him that lawyers would speak to each other in their exclusive language. 
He wanted to simplify the overly complicated language used in law and politics. Melber also said that rap lyrics have great wisdom in them, often about the criminal justice process, and he likes to tap into that wisdom. 
Melber Shares Views on American Politics
Even when not working, Melber is fervent about politics. 
His social media is full of news and issues, specifically American politics.
In November 2020, through his tweets, he denounced Donald Trump's statement about stopping the vote count of the 2020's presidential election. Melber repeatedly emphasized how the president's claims about winning the election were false and how it was a big problem.
On December 2020, he criticized the republican parties' attempt to overturn the election. He wrote that their attempts to ignore the indisputable loss couldn't be normalized. 
Melber speaks his mind on American politics frequently through his social media handles.