Inside Drew Grant's Wiki — From Bio and Career to Divorce with Ari Melber and Net Worth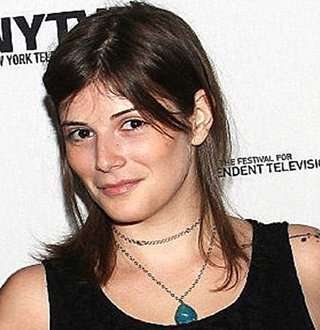 Drew Grant married Ari Melber — the man she thought destined for her. But sadly, they didn't make it. However, she seldom has anything to remorse for love has found its way back to her, disguised as a new man.
Besides being known as the former wife of MSNBC's The Beat with Ari Melber's host, Ari Melber, the American native has built herself the fame of a writer/editor and a journalist. She is also a professional pop culture/true crime enthusiast for the digital media outlet, Ranker.
Here are some exciting wiki/facts about Drew Grant ranging from her bio and married life to net worth:
1. Drew Grant's Wiki-like Bio: Age Is A Secret She Won't Spill
Grant has preferred to keep her date of birth a secret which outrightly makes her age a mystery as well. But it is known that she was born in Park Slope in north-west Brooklyn. She, however, grew up in the state of Delaware with her family.
Read Also: Kat Stacks Age 28 Wiki: Husband To Net Worth Detailed
The journalist is a 2006 graduate of Oberlin College, Ohio from where she graduated with a bachelor's degree of Arts in English Language and Literature.
She didn't have to wait long to put her education into use as she had an opportunity to join 236.com — a sister site of Huffington post. She worked there as a pop culture editorial assistant for a year after her graduation.
There is certainly more to her professional career as she has experiences working for several media networks.
2. Drew Grant's Career: Can Her Net Worth Compete With That Of Former Husband?
Despite the fact that Grant got a kickstart in her career, she has a long way to go before she can level her shoulder with her ex-husband, Melber, in terms of professional attainments.
Initially, her career revolved around several media networks including RealClear Media Group, New York Observer, Salon, Crushable, and 236.com. Today, Ranker is where she provides her expertise.
She has well suited herself in the role of a writer and editor. Her journalistic side comes into display now and then via the networks she's worked for.
Don't Miss: David Haffenreffer Wiki Reveals: Net Worth & Relationship Status At Age 51!
There is little to no details regarding her finances except for the fact that she used to earn an average of $3 thousand while working for the New York Observer. She worked there for more than five years. Her net worth remains sealed while her former husband boasts a net worth of $12 million.
3. What Went Wrong In Drew Gants' Wedding With Ari Melber?
Melber was a beginner in his now elite journalism career when he met Grant in 2010 at a social event. They dated one another for more than three years and then decided to tie the knot in 2014.
The sad reality that followed was that their married life lasted for three years only and by 2017 the husband and wife were already in the process of signing for divorce.
Neither Melber nor Grant has spilled for the reasons behind their separation. But the speculation is the distance that expanded with Melber's meteoritic rise to fame in journalism.
4. Drew Grant Has A New Partner, So Does Ari Melber!
Moving on has been seemingly easy for Grant as she found her new man — Richard Alexander — the same year her wedding with Melber ended.
You May Like: Hilary Farr Age 56 Wiki: Son With Ex-Husband; Net Worth, Height & More
But not much is known about her new man. However, it is evident that she is living her love life once again to the fullest. And as of 2021, we believe that they are together.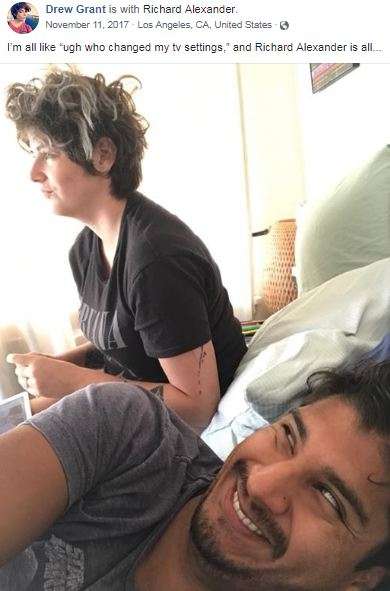 In Relationship: Drew Grant posted a picture in her Facebook on 11 Nov 2017 showing her new boyfriend annoys her (Photo: Drew Grants' Facebook)
Same is the case with Melber as he was spotted with actress Alexandra Daddario on a romantic lunch date during August 2018.
However, as of 2021 Daddario is rumored to be dating Brandon Wallace. So it is fair to say that Melber and her aren't a thing anymore — if they were even one to begin with.