'Doom Patrol' Actress April Bowlby Is Finally Moving past Her 'Hot Dumb Girl' Image
While Bowlby is moving past her 'Hot Dumb Girl' image, her relationship with Matthew Cooke is also progressing. Rumor has it that they are married.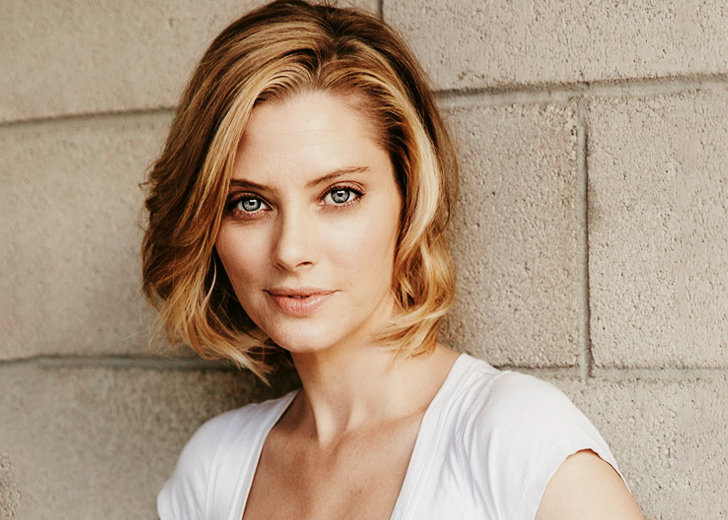 April Bowlby spent much of her early career portraying characters who fit under the 'dumb hot girl' category.
From her role as Kandi in Two and a Half Men to that of Stacy Barrett in Drop Dead Diva, her characters weren't the brightest in cerebral capacity. To take those up a notch, she even played Crazy Meg in How I Met Your Mother.
Her portrayal of such typical characters ended when she joined Doom Patrol as Elasti-Woman in 2019.
Bowlby Has Portrayed Many 'Hot Dumb Girls'
Having started her career in 2005, Bowlby got her breakthrough from the hugely successful sitcom Two and a Half Men. Her role as Kandi in the drama established her image of a hot dumb girl.
Kandi is sweet and innocent but a dimwitted girl. The show's fandom page describes her as a 22-year-old 'dumbbell' fancied by men because of her looks.
The California native played a similar role in the hit series, How I Met Your Mother. Her character Crazy Meg is depicted as crazy and clingy.
Her other role that fits into a dumb girl's criteria is Stacy Barrett in Drop Dead Diva. While Stacy is a lot more dynamic and fleshed character than Kandi and Meg, she is still dense.
From a 'Hot Dumb Girl' to Superhuman
Unlike all the roles she was playing before, Bowlby got to portray a unique character in the DC Universe. She got cast as Rita Farr, a superhuman also known as Elasti-Woman. 
In the show, Rita is initially a renowned narcissistic actress. She derives much of her self-worth from her looks. However, she suffers from deformity after being exposed to toxic gases. 
Because of the exposure, she gets the ability to expand and shrink her body, hence the name Elasti-Woman (also known as Elasti-Girl). Not just that, her power also lets her regenerate her body. 
Standing tall at 5' 7", Bowlby is the first actress to portray DC Comics' Elasti-Woman in a live-action adaptation.
Her Love-Life Has Also Progressed 
Bowlby was previously thought to be single. After being romantically linked with American singer Josh Groban in 2009, she kept her personal life concealed, letting no one know her relationship status. 
That changed when she started dating American filmmaker Matthew Cooke.
Their names were even mentioned in a wedding registry. As per the Registryfinder, they were to marry on December 15, 2020. However, neither of them has disclosed anything about the wedding. 
The duo has posted pictures of one another on their social media and hinted at their burgeoning chemistry. On 2020 Christmas Day, they Instagrammed their photos and wished well for their followers.
Bowlby even shared her boyfriend's skit in April 2021, in which Cooke commented, "I love you Danka Derp."