April Bowlby Is Busy Filming 'Doom Patrol' Season 3 — a Brief Look at Her Career
April Bowlby hints at how work on 'Doom Patrol' season 3 has been going in full swing through an Instagram post. Learn about her role and her career in brief.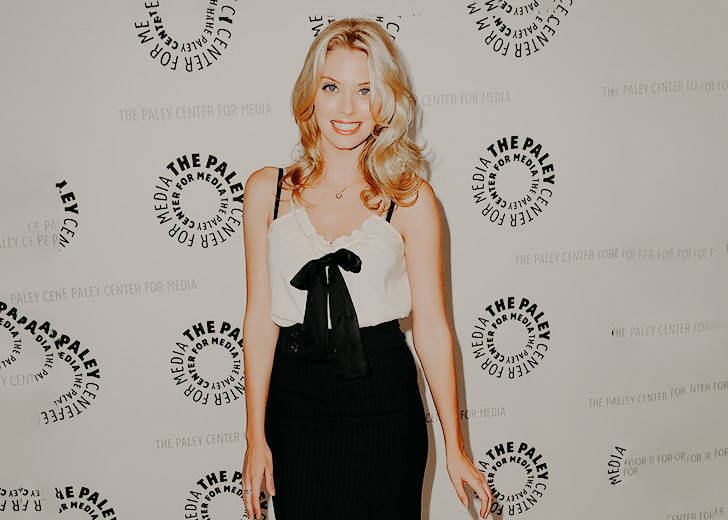 The filming for the third season of the American superhero television series Doom Patrol is up and running since it was renewed for a new installment by HBO Max in September 2020.
Hinting how the work has been going on day and night on the project, the series' female lead April Bowlby shared a post on Instagram on February 27, 2021.
In the post, Bowlby put out a screenshot picture where she held a coffee cup and placed eye masks on the top of her forehead. The picture had various Instagram filters and was a screenshot from Instagram's filter options. 
The actress complained about not having enough coffee in her cup for the night shoot through the caption. The actress, who is now busy filming for the series, wrote, "Not enough coffee in ma cup for the night shoot. #doompatrol #season3."
Reacting to her post, many excited fans quickly commented their thoughts on the picture, while some shared their excitement for the upcoming season of Doom Patrol.
"That cup is way too small for night shoots. You need at least a 64 oz. one. Or triple shots of Cuban coffee," one fan commented.
Another fan suggested the actress try Peruvian Coffee, as he wrote, "You should try Peruvian Coffee, you would probably fall in love with it." "I am SO excited for season 3," wrote another.
In the series, Bowlby plays Rita Farr, a former Hollywood actress whose cellular structure was modified into a gelatinous state after being exposed to a toxic gas. 
Farr also has powers that allow her to change her body shape, but at the cost of causing her to lose her solid form.
Speaking to Looper in July 2020, Bowlby talked about what the series offers to the audiences. She interestingly mentioned that the show touched upon issues such as mental illness and LGBTQ acceptance, apart from all the sci-fi and superheroes aspects. 
I think our show focuses on real issues like mental illness and LGBTQ acceptance, and it's through the lens of superheroes. I feel it's that coming together over your differences and applying it to help each other and our show, although quirky, really deals with vulnerability and not being accepted and what is the human condition?
Her first well-received role was Kandi in the sitcom Two and a Half Men after starting her career in 2005.
The 40-year-old diva then continued her appreciable work in another hit series, How I Met Your Mother, where she portrayed 'Crazy Meg,' a hilariously clingy character. Fans also appreciated Bowlby's work in Drop Dead Diva.