Where Is Andrea Tantaros Now? Lawsuit's Impact On Net Worth
Andrea Tantaros has been staying out of the public eye ever since her sexual harassment lawsuit against FOX Network. She has spent millions of dollars in the suit and that certainly must have affected her net worth.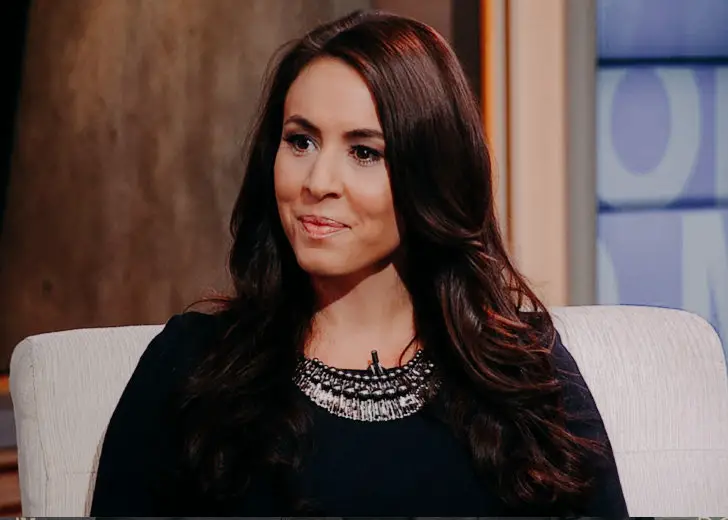 Andrea Tantaros has had to fight two lawsuits against her former employees. The lawsuits, one back in 2013 and another more recently in 2016, have significantly impacted the former FOX News host's career, especially the newscaster's finances, and net worth.
How Andrea Tantaros' Lawsuits Affected Livelihood And Net Worth
According to Celebrity Net Worth, the American political analyst had a net worth somewhere around $3.5 million and earned $800 thousand per year as of 2019. One thing to keep in mind is that this is not the latest figures and not an official source for financial figures.
Even so, the lawsuits that we are going to discuss here have made a significant impact on her net worth. Let's look at the lawsuits she has made; and how and how much they have affected the conservative commentator's wealth and career over the years.
Lawsuit Against Talk Radio Network For Breach Of Contract
In October of 2013, The Wrap reported about Andrea Tantaros suing her radio employer, Talk Radio Network (TRN), claiming a breach of contract and fraud.
The lawsuit claimed a host of things regarding how the company did not respect the commitments they made to the infamous journalist during the contract agreement in December of 2012, along with demands for payment of "several" due salaries.
The first thing the legal action alleged the network was of making false statements into luring towards signing a contract with them. They supposedly lied about offering Laura Ingraham's time to Andrea.
Then comes the monetary part of things. During the contract agreement, as per The Wrap, they had agreed to pay a fixed salary of $300 thousand with an undisclosed percentage of TRN's total revenue on top of that.
Furthermore, they had also promised to spend millions of dollars on marketing her show to around 300 local radio stations with whom TRN had syndication deals.
However, almost none of this came to fruition. Undisclosed to the plaintiff when signing the contract, TRN and its CEO Mark Masters was already engaged in another legal trial with one of its biggest syndicators. This was hampering their income generation, which resulted in depriving the former Outnumbered co-host of rightful remunerations. 
Here's an excerpt of the suit:
Tantaros found herself in a situation wherein she no longer had a competent executive producer, a full-time call screener, a paid assistant, or a sound effects manager, and further, had either no guests or only decidedly 'C-list' quality guests, was provided with no research for the third-rate guests that were booked for the Tantaros Show, a lack of sufficient research for the topics at hand, provided with no editorial guidance, and she was expected by Defendant TRN to basically produce her own show.
Lawsuit Against Sexual Harassment From FOX Network
Tantaros—who joined FOX in 2010 and was on a steep upward trajectory after having been named one of the hosts of The Five just a year later—allegedly became a victim of sexual harassment at the company. Therefore, in August of 2016, the host filed a lawsuit against the network for the same.
The suit, as reported by the New York Times, said, "Fox News masquerades as a defender of traditional family values, but behind the scenes, it operates like a sex-fueled, Playboy Mansion-like cult, steeped in intimidation, indecency, and misogyny."
Tantaros alleged Roger Ailes, the former chairman and CEO of Fox News, and a few other people at the network of having acted in an indecent manner towards her. 
One of them involved not allowing the broadcast journalist to wear pants but rather don dresses that revealed her legs at the workplace.
Further, in August and December of 2014 and February of 2015, as New York Times reports, the fallen media mogul Ailes called Tantaros into his office and reportedly made sexual comments and advances. She rejected his advances all three times, and this devolved into what would be the beginning of the end for the once-celebrated host's time at FOX.
Subsequently, the journalist was removed as the host of 5 p.m. slotted The Five and put in a lower-rated show called Outnumbered, which aired at midday instead.
Reportedly, according to Tantaros' lawyer Judd Burstein, FOX offered her a sum "in the seven figures" on the condition to take back the suit against the perpetrators. Tantaros, however, refused the offer.
Then, as reported by AP, the erstwhile The Five host's initial and amended lawsuits were rejected by the court in May 2018. Hollywood Reporter said in July 2019 that, after having spent more than a million dollars in the suit with no discernible progress, Tantaros had since turned to Section 7515 of the Civil Practice Law and Rules of New York. She intended to use the #MeToo law to get out of forced arbitration with FOX and bring the network to justice.
Where Is Andrea Tantaros Now?
It is not known where the ex-newscaster is as of now. Andrea has been staying out of the public eye since her lawsuits against FOX.
Proof of this can be witnessed on her social media accounts, which have been inactive since 2016. The last post on the journalist's Facebook account was on November 18, 2016. Similarly, November 13, 2016, was the last day she posted anything on her Instagram and Twitter accounts.
Know Andrea's Personal Life: Andrea Tantaros' Brief Rock-and-Roll Summer Romance