Anderson .Paak's Mom and Dad Served Jail Time When He Was Young
Explore why Anderson .Paak's parents went to jail.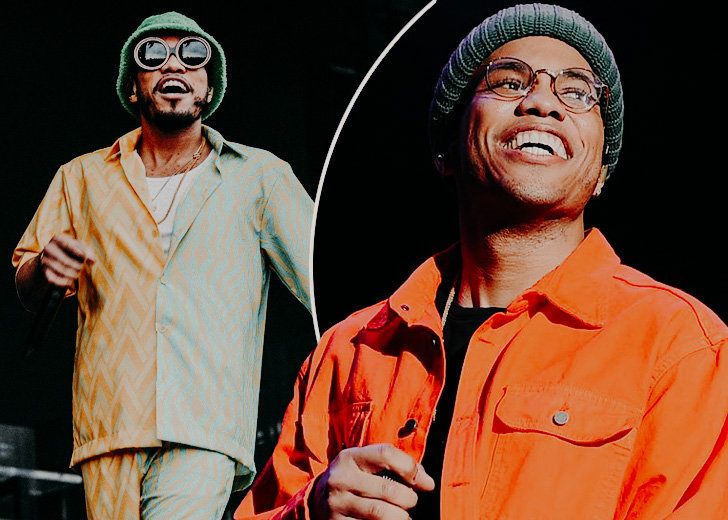 Anderson .Paak found success in the music industry after going through a tough childhood.
The Grammy Award-winning rapper's parents were struggling with their personal issues, leaving Anderson without proper care. Both of them served jail time, leaving young .Paak, most of the time alone, to fend for himself. 
.Paak's Dad Battled Drug Addiction
Part of .Paak's tough childhood can be attributed to his father's drug addiction, which led to problems like domestic violence in the .Paak household. 
In a CBS This Morning interview, the 34-year-old singer opened up about a turbulent past surrounded by drug use and abuse. He shared how his father's addiction ruined their family and relationship. 
As the multi-instrumentalist's dad went to jail and passed away shortly after, he also lamented that he could never develop a relationship with his old man.
His Mom Served Jail Time for Gambling
Unlike Anderson's father, his mom was a breadwinner. She built an organic strawberry business and looked after the family. 
But El Nino destroyed the farm. Distraught, the rapper's mom started gambling to win easy money. Eventually, she served seven-and-a-half years of jail time for undeclared winnings.
Anderson told The Guardian in 2019 that his mom's arrest hit him quite hard.
He shared that his world was flipped upside down after she went to jail. But amid the hardships, he claimed to realize how everything was temporary and how one should appreciate things when it lasts.
.Paak Loves His Mom With All His Heart
Despite facing a hard time, .Paak certainly does not hold any grudges against his mother. The talented artist loves his mother immensely, which is quite clear on his social media as well.
.Paak bought a 5-bedroom house for his mother in January 2020. He shared the joyous news via an Instagram post, recalling how they grew up from adversities. He also mentioned that the house was close to a river. 
.Paak's mother belongs to a mixed heritage as half-black and half-Korean. She was born in Korea but was turned into an orphan during the Korean War. A U.S. soldier adopted her and raised her in Compton, California. 
Interesting: Here Is Why YNW Melly Isn't Likely to Get Out of Jail Anytime Soon
He Tries His Best to Give His Children a Happy Family
Having faced a turbulent childhood, the Oxnard-native makes it a point not to let his family go down the same rabbit hole.
The 'SUEDE' singer is married to Jaylyn Heyonce, a Korean UP church singer, and has two children with her.
.Paak frequently appears at events with family and posts about them on social media platforms. For someone who didn't get much time with his dad, the 34-year-old sees fatherhood as a continuous learning process.
In an interview with CBS This Morning in 2019, he said that everything he does is for his family. He also shared that he was thankful to his brilliant children for keeping him honest.