Here Is Why YNW Melly Isn't Likely to Get Out of Jail Anytime Soon
YNW Melly's future is in more danger than fans might be aware of.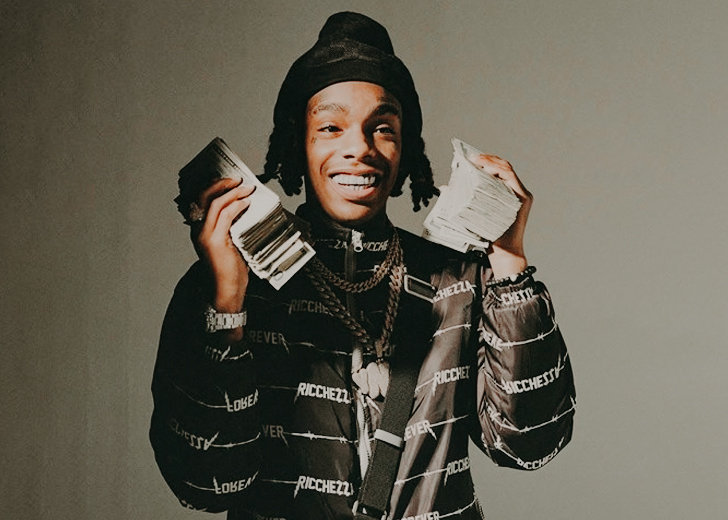 YNW Melly, real name Jamell Maurice Demons, has had a history of run-ins with the law. 
He was previously arrested for possession of a weapon and marijuana. However, his charge for two counts of first-degree murder in February 2019 is the gravest criminal case against him.
Police reported that he and another rapper, YNW Bortlen, allegedly killed two other aspiring rapper friends and staged the crime scene to look like a drive-by shooting.
Melly has since been behind bars at Broward County Jail in Fort Lauderdale, FL.
Although his friend and co-defendant, YNW Bortlen, was granted a release on bond and house arrest in May 2020, Melly was not. Melly claimed to have tested positive for the coronavirus in April. 
Melly's lawyer had requested an early release on house arrest so that Melly could be treated at a medical facility at his own expense.
The judge shot down this request stating that Melly could request special medical treatment from the Broward Sheriff's Office. 
Not Guilty
Melly was amidst a career breakthrough when he was arrested. While fans are confident that the rapper will prevail, they are perhaps unaware of how dire the situation is.
In April 2019, it was revealed that prosecutors wanted Melly to face the death penalty if found guilty. 
Although the rapper pleaded not guilty to the charges, he experienced months of legal disputes with no trial date because of pandemic delays.
His lawyer, Bradford Cohen, pointed out that murder cases, especially ones that involve the death penalty, took a lot of time, even under normal circumstances.
With COVID-19 and the temporary closure of Broward County, the entire process stalled. 
In severe cases such as this, without COVID, it usually takes anywhere from 18 to 24 months to get through all the evidence, video, hire experts, and do what you have to do to prepare the case to be tried. 
The case was further complicated after the Broward County, Florida court system decided to look into a new recording of Melly, reportedly confessing to the crime. It was revealed that tensions had developed between the friends over financial issues prior to the killings. 
The last development in the case was a hearing set for January 28, 2021. 
Commercial Success While in Jail
Even while Melly's been locked up, he is still enjoying commercial success with his music. His hit single 'Murder On My Mind' originally surfaced on SoundCloud in 2017 and eventually received an official release under 300 Ent. in June 2018 on Melly's 'I Am You' mixtape. 
The ominous song continued gaining ground and skyrocketed once Melly was indicted on double murder charges. 'Murder On My Mind' cracked the Hot 100's top 15.
His foreboding 'Suicide' remix featured the late Juice WRLD, which made its way to No. 35 on the Billboard's Hot 100.
He also released his highly acclaimed 'We All Shine' mixtape and his 'Melly vs. Melvin' album while in prison.