Polo G's Tattoos Carry Honor and Significance for the People He Loved and Lost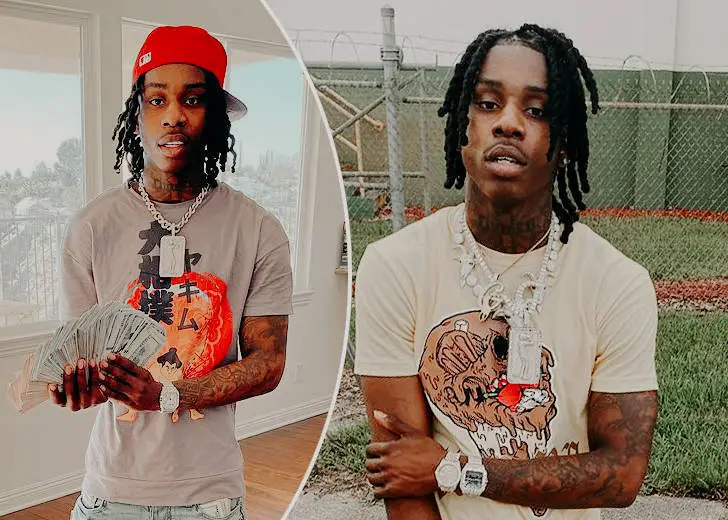 Rap artist Polo G added another tattoo to his collection of tattoos that commemorate the loved ones he has lost. Following his friend and colleague Juice Wrld's death, the rapper honored him by getting a tattoo in his memory.
Talking About His Tattoos
In his interview with Montreality on Jun 2, 2020, the Pop Out rapper talked about his tattoos and the meaning attached to them. 
The rapper only had a couple of tattoos on him, some of which was a tribute to his loved ones.
The Die A Legend star explained he got the tattoo on his left forehand, reading 'Killa Season' and 'Long Live Twin Nem,' in honor of his childhood friends who passed away. 
A little embarrassed, the artist revealed that his first tattoo, which he got when he was 17, which read 'Black=intimidation factor.'
The artist also showed the GG tattoo he had above his right eyebrow, which stood for Gucci Gang.
Polo didn't forget to show his neck tattoo, which had 'chosen 1' written on it with an angel and a devil on each side. The rapper further explained that the tattoo had the number 75710 written below the angel as it was his angel number.
Recent Tattoos
Almost a month after the interview, Polo got two new tattoos in the memory of his late friend Juice Wrld and his grandmother.
Paying homage to his grandmother, the rap artists got a portrait of her on his left arm with a quote from her.
Atop that tattoo, Polo got Juice's globe icon with the numbers 999 and a straw piercing through it. 
The pair had numerous collaborations on tracks like Flex from his debut album THE GOAT and Hate the Other Side from Juice's posthumous album Legends Never Die.
But their friendship went beyond their work. Juice had reached out and showed love to Polo. In an interview with Billboard, Polo opened up about his friendship with Juice.
We was homies before that. We used to kick it with each other every day — not music related, didn't make no songs, none of that.
According to Rap-up, the 21-year-old shared a picture of his tattoos on his IG story captioned, "STill see my grandmas I still see my guyzzz."
The tattoos were reportedly done by one of the famed artists from VH1's Black Ink Crew Chicago, Phor, who shared the tattoo in his Instagram feed on July 14, 2020, and tagged Polo.
In the post's caption, Phor tagged Polo and disclosed that the rapper had got these tattoos in his grandma and his friend Juice's memory.
Story Behind The 999
For fans wondering why Polo put the 999 in his tribute tattoo for Juicy, here is why.
In his July 24, 2018 interview, the rapper mentioned that like the number 666 is associated with the devil, the number 999 is associated with taking all the negativity you have in your life and turning it into a motivating factor for yourself. 
The rapper, whose real name is Jarad A. Higgins, died in December 2019 at 21 after suffering a seizure caused by an accidental overdose of oxycodone and codeine.