Amber Portwood's Weight Loss — The Ups and Downs in Her Fitness Journey
Amber Portwood always yearned for a healthy body.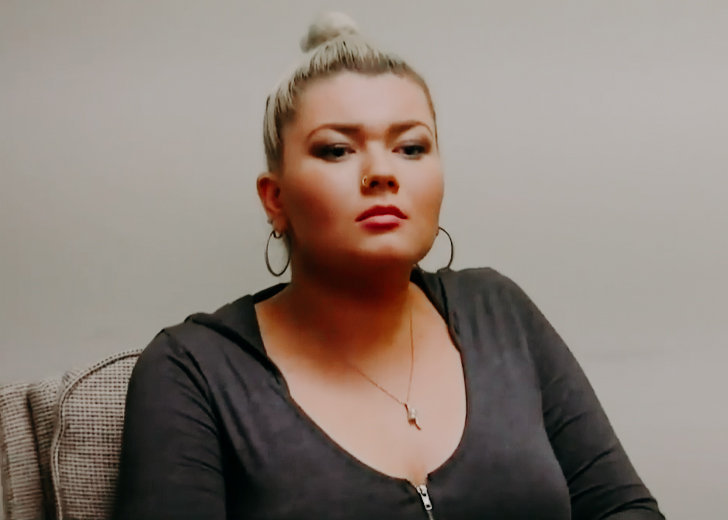 Teen Mom star Amber Portwood is only 20lbs away from her ideal dream weight after years of weight loss struggles.
The 31-year-old started her weight loss journey right after giving birth to her first child, a daughter named Leah Leann Shirley, in 2008. 
With the right diet and proper workout routine, she was in control of her post-baby body within a year. But all went in vain when she faced jail time.
Amber Portwood's Dramatic Weight Loss in 2015
Portwood had a slender body by 2010 after shedding 65 pounds by cutting off sweets and religiously doing cardio four times a week. 
However, substance abuse became an inherent vice of her weight loss journey. She got prisoned on drug abuse and domestic violence charges in 2012 and gained significant weight while serving 17 months in jail. 
When she was released, the only dress that fitted her were the prison sweats. Thankfully, she had realized the need for sobriety by the time. She fully focused on turning her life around and dropped 35 lbs by August 2015.
Gained All The Lost Weight
Despite seasonal shedding, Portwood gained weight again at the end of 2015.
In an interview with the Women's Health Magazine in March 2017, she revealed that her medication for borderline personality boosted her appetite and her food carvings got crazier because of the mood stabilizers. 
As a result, the Indiana native gained back all the 30 pounds she had previously lost. Despite all odds, the television personality focused on shedding pounds to be healthier. 
She opted for a balanced diet and looked out for king-sized bites. Also, she added MMA training to her regimen, which helped her lose 10lbs within the first month. 
Depression and Fluctuating Weight
An instability in her personal life affected Portwood's weight.
On July 5, 2019, she was arrested for domestic abuse after allegedly hitting her then-partner, Andrew Glennon, with a shoe. She also reportedly used a machete to break a locked door. 
The incident took a toll on her mental health, and she unhealthily lost about 35 lbs within three months. The depression even caused her hair to fall out. 
As always, Portwood fought her way through the abyss and focused on her health. She gained 10lbs by June 2020 and shared the news via her Instagram on June 15, 2020. She gushed she was happy to gain weight and be healthier.
Finally, In a Happy Place
After trials in her weight loss journey, Portwood is finally in a happy place weight-wise. 
The MTV star took to Snapchat on January 2021 to flaunt her new slim figure. Posting a picture in a fitting black ensemble, she announced she was almost at her goal weight. She only needed to lose 20lbs. 
The 16 and Pregnant alum then uploaded a video, thanking her followers for their weight loss tips. She disclosed she had taken up biking and done karate to mold her hourglass figure. She also conveyed that all women were beautiful despite their sizes.
With her statement, Portwood clarified that her year-long weight loss journey was never about getting skinny — rather, it was about being healthy and being in the best shape.