Miranda May's In A Happy Place With Her Weight Loss
Disney star Miranda May's positive take on weight loss and body image.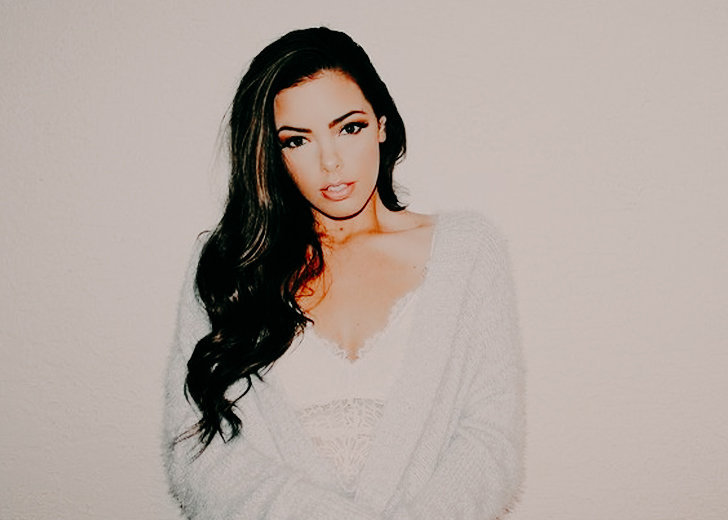 Disney star Miranda May, who plays Lou in Bunk'd,  recently opened up about her weight loss journey, revealing that it has made her happier and more self-assured.
May started her acting career at the age of 8, featuring in The Heartbreak Kid starring Ben Stiller before her full debut in Lower Learning starring Eva Longoria and Jason Biggs. 
She was always comfortable playing the chubby, energetic kid though she harbored insecurities about her looks until much later on in her career.
Speaking to Entertainment Tonight about the start of her journey, May said she wasn't at her most confident at the beginning of her career. She further added: 
I am such a confident personality and I want my exterior to match my interior you know? And so it made it so happy to work out and to become healthier and more confident. Am I the smallest I've ever been? No. Am I happy? Yes. Am I healthy? Absolutely.
Success: A Platform for Body Positivity 
Nowadays, May is confident in herself and advocates for body positivity; her social media posts are a testament to this.
She accepts that her body is constantly in flux and that the only standard she should be subjected to is how healthy she feels. 
"I'm not perfect. We all lose and gain weight. We go on this Yo-Yo, we are women. It's just how our bodies are programmed; they're not going to stay the same forever."
Following the success of Bunk'd and in particular of her heart-warming character Lou, May has a strong following of 900k+ on Instagram.
Unlike many celebrities, though, May constantly engages with her fans on social media and encourages them to lead a healthier lifestyle. 
May also frequently posts stories and updates of her workout routines for the day, hoping to inspire and challenge her fans.
Though Hollywood is replete with examples of celebrities who have had surgeries to improve their looks, self-esteem, and career opportunities, May remains outspoken against body-shaming and unrealistic industry standards.
Recent Collaborations and Work
Though the Disney star is undoubtedly a work-out freak, she has also been keeping herself busy on the set of Bunk'd, which is currently on season 5.
Last year, Disney released a two-part crossover special of That's So Raven and Bunk'd called Raven about Bunk'd.
Speaking with Raven-Symone, May described the show as "an hour of multiple storylines with different characters branching off and getting into their own mischief." The show has favorable reviews, receiving 98% positive reviews from Google users.
As May continues to excel and grow, her fans can surely expect more exciting projects in the near future.