Amara la Negra — How Her past Boyfriend Made Her Homeless
"As an immigrant, the dream is to be able to make it in America."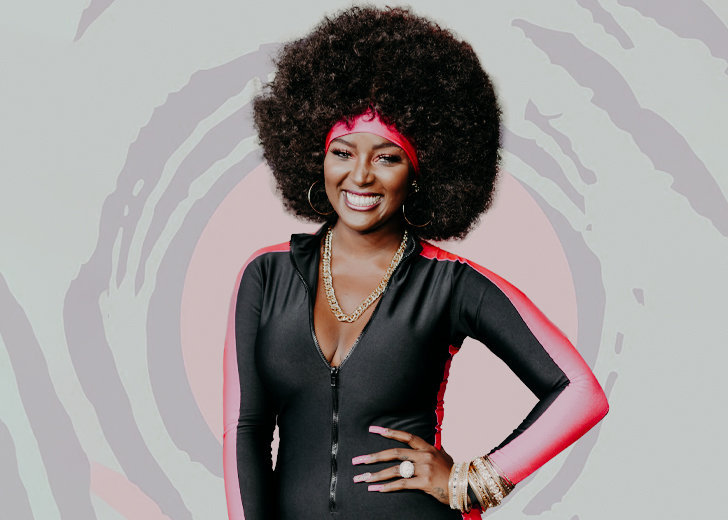 Amara La Negra has been on her high for quite some years. She dominated the Spanish music platforms and crossed the barrier to the mainstream to be revered as an actor, a singer, and most importantly, an all-rounder. Recently, the Love & Hip Hop: Miami star got candid about her journey. 
The Dramatic Breakup Story
People across the globe have seen her dramatic and painful breakup on Love & Hip Hop. Thankfully, the majority of the public reaction was supportive. 
Their love was flying high till it suffered a heart-wrenching break-off. Amara La Negra explained how she found similarities between the version of Emjay that she dealt with and the one described by his ex-girlfriend Anne. Amara even pointed out that EmJay tried to pursue and be an aide to Amara rather than pulling through his career. In the end, everything fell apart due to the high differences of opinions. Rumors spin on that Emjay was primarily in a live-in relationship with Amara for her money and abundance.
Ending up Homeless
While appearing on The Real, she shared that when her relationship failed with her ex-boyfriend, she had to live inside the car for three months at a stretch. She never left the side of her mother. Amara La Negra explained that her former boyfriend was managing her finances. When the relationship stumbled upon suddenly, she and her mother had to take shelter inside the car.
"I lived in a car. I would park in front of supermarkets where there were cameras, and nobody knows I was going through it," revealed Amara.
Amara on Dating Black Men  
On her recent appearance with Vlad TV, the 39-year-old singer revealed that she grew up hearing about people's "mejorar la raza" mentality. It is quite surprising that Latinos have subtle racism within their close circle.
Friends of her mother are constantly 'advising' her not to date black men. They discourage her from settling with a black man as she must consider 'bettering the race,' as she puts it. 
On a personal level, the 29-year old Afro-Latina singer says this mentality works as a brainwash as it passes on for years together. For example, she has heard people saying that she's so pretty that she deserves to get hitched with a European or an Italian. But she retaliated, saying that she understands the problem is not with her; it's with the others. She revealed, "Like it's not me, it's really you because if you're telling me not to like that, then you're telling me to self-hate myself."
As Amara La Negra's brilliant career in TV and music is soaring brightly, the singer has purchased a home that she shares with her mother and present boyfriend. Always a proud mamma's girl, she exclaims, "It felt great. Everybody who knows me knows that I love my mother, and I would do anything to please her."