Amara La Negra Representing Afro-Latinos after Being Accused of Doing Blackface
Dominican singer Amara La Negra is embracing her features while representing Afro-Latinos.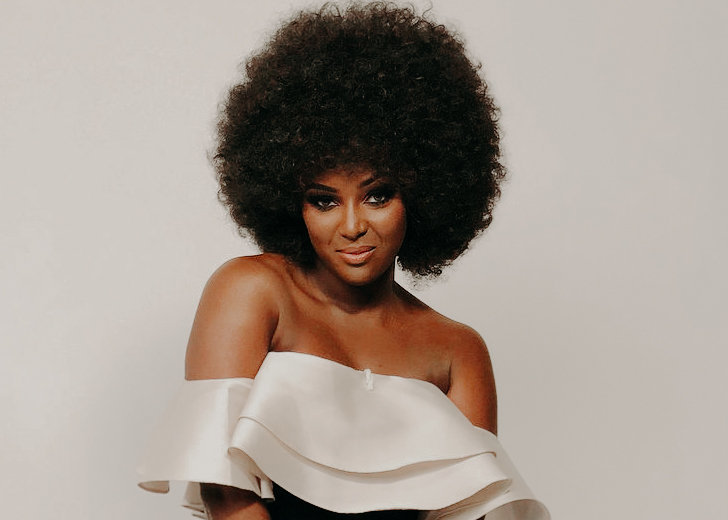 Diana Danelys De Los Santos, popularly known by her stage name, Amara La Negra, was scrutinized by many when she rose to fame through Love & Hip Hop Miami: Check Yourself in 2017. Many voiced their questions about her racial identity and called her out for allegedly doing blackface.
Negra has since taken up a stand to represent the Afro-Latino community, all the while shedding light on some of the struggles she and her people have to go through.
Amara La Negra Called Out For Doing Blackface
Negra was immediately put in the spotlight as soon as she appeared on Love & Hip Hop Miami. Several viewers pointed out that her features weren't like that of a normal black person, like her gray eyes, and called her out for doing blackface. 
Many speculated that Negra took melanin shots or spray-tan to darken her skin. There were also many who claimed she wasn't Latino at all.
Negra shot down the speculations by posting a video of her as a child. She addressed the issue by writing, "I guess I was born in a 'Black Face Body!' These days you gotta explain it all… I'm being questioned about every single part of my body."
Since then, she has actively tried to educate and inform people about Afro-Latinos. During one of her interviews with Billboard in late 2017, she said that her people were underrepresented and why she wanted to fight for her people.
Negra explained that people had more opportunities to be known as an artist or anything else in the African-American community. However, that wasn't the case in the Latin community as Afro-Latins were "too black to be Latina" and "too Latina to be black." 
Embracing Her Natural Hair
Aside from being accused of doing blackface, Negra's other features were also called into question, with one of them being her hair. However, Negra revealed her afro was real, and it was her natural hair.
The Dominican singer also got candid about using extensions to maintain the look of her hair as her line of work required.
Is my Afro real? Yes. I naturally do have an Afro. Do I use extensions? Yes. I use extensions to enhance what I already have. It's hard to keep up a perfect afro 24/7.
Those weren't the only instances when Negra got candid about her hair. She shared her entire journey with The Root, recounting that she decided to go natural when she was 15 or 16 years old.
When Negra first started, she was told to go back to perming her hair by many people. But that just appealed to the rebellious side of her and made her want to stick to her decision more.
Her mother also helped and encouraged her after seeing Negra growing confident in herself.