Alexis Stewart's children love their grandma Martha Stewart
Alexis Stewart is a single mother and had her two children via gestational surrogacy. Martha Stewart, Alexis's mother, is a proud granny who doesn't shy away from complimenting her grandchildren.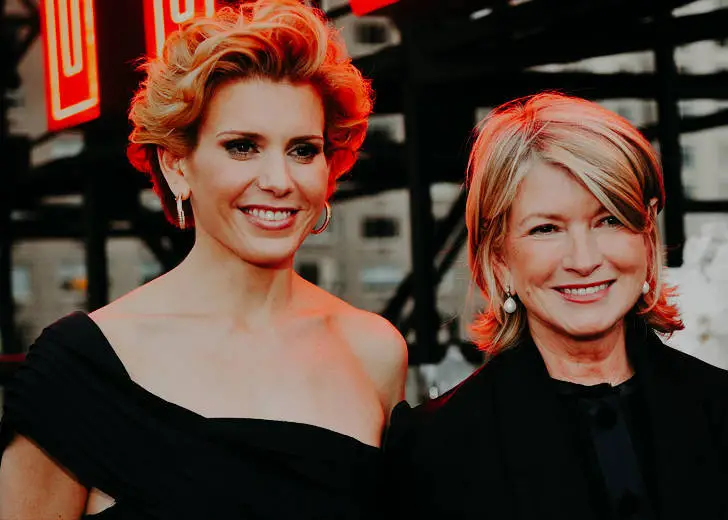 Radio show host Alexis Stewart is a single mother to her two adorable children. Being the grandmother to her only child's kids, lifestyle guru Martha Stewart seems to share a powerful bond with her grandchildren.
Alexis' Marital Life
According to sources, Alexis married Lawyer John Cuti in September 1997. The radio show host revealed on the Howard Stern Show that the couple married after six months of knowing each other. 
Martha told The Chicago Tribune in December 1997 that Alexis defied Martha's vision for her wedding and instead had a quiet ceremony in a judge's chamber with exactly five people present. 
On her wedding day, the bride adorned a gray flannel about which Martha expressed her disappointment in her 2011 interview with Elle.
Alexis separated from her husband in 2004. As of today, the radio host is still very much single and a mother of two surrogate children.
On Being a Surrogate Mother
Following her attempts to conceive a child for almost five years, Alexis became a mom on March 8, 2011. 
After spending a fortune on IVF procedures and medications and still ending up disappointed, the radio host finally had her daughter, Jude, via gestational surrogacy.
Almost a year after having her first child, Alexis welcomed her baby boy, Truman, through the same process. 
The Proud Granny
Ever since the birth of Alexis' first child, the proud grandmother hasn't shied away from talking about her grandchildren.
Martha shared her excitement about her first grandchild, Jude, on an episode of The Martha Stewart Show. The proud grandmother shared she went to see Jude when she was about 36 hours old. Martha added:
She is very alert and doesn't cry – ideal baby!
In the 2014 April issue of People, Martha said that Jude is a worldly child and had already mastered Spanish and English at the young age of 3. 
Furthermore, Martha added that her youngest grandchild, Truman, was also on his way to learning Spanish at 2. 
In addition to all this, the proud granny is constantly posting pictures of her grandchildren learning new things on her Instagram and adds a charming caption full of love and compliment for her grandchildren.
In one such post from Valentine's Day, Martha shared a picture of Jude making heart-shaped cookies with her.
In the picture, the 9-year-old Jude is sitting atop a kitchen stool and frosting heart-shaped cookies. Martha, in the caption, mentioned that Jude had quickly mastered the technique.