Martha Stewart & Daughter Alexis' Estranged Relationship: Details of Their Fallout
Martha Stewart's daughter, Alexis Stewart, made several claims about her childhood on her book 'Whateverland: Learning to Live Here.'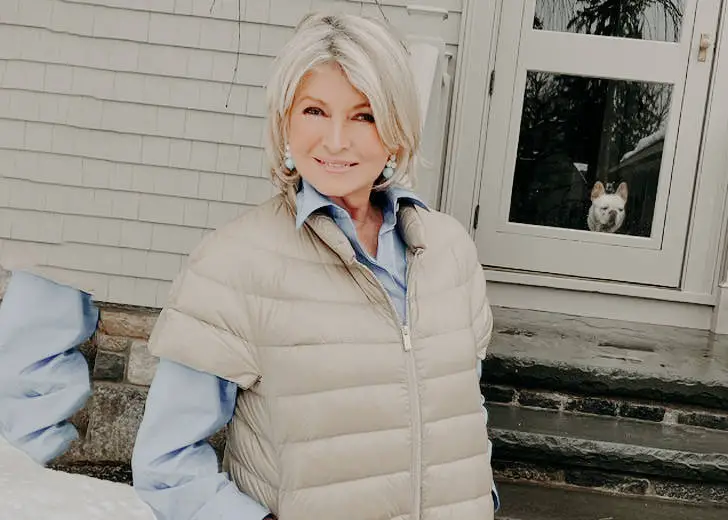 Martha Stewart had a tremendous impact on the portrayal of modern living through her shows, books, and her media company. While she found outstanding success in her professional life, her personal life was in shambles.
Her marriage with Andrew Stewart ended in 1990. The couple only had 1 child, daughter Alexis Stewart. Alexis has opened up about her childhood multiple times, saying that neither Andrew nor Martha had been a good parent. 
In 2008's New York Magazine profile, Alexis said that she hadn't talked to her father for over 20 years. And in her 2011 book, she revealed Martha hadn't been like her TV persona at all in reality. She also recounted some events from her childhood that expanded on just how bad her relationship with her mother had been.
Martha's Estranged Daughter
Martha met her ex-husband, Andrew, when he was 23 years old through a blind date. He was studying law at Yale at the time while she was pursuing a degree in European history and architectural history at Barnard college.
After a year of getting to know each other, the couple married on July 1, 1961. The two welcomed their only child, Alexis, on September 27, 1965.
As Martha's larger-than-life persona pushed her fame to greater heights, her marriage was portrayed as being perfect in the media. But Jerry Oppenheimer's 1997 unauthorized biography of Martha painted a different picture. His book, Just Desserts: The Unauthorized Biography of Martha Stewart inspected her life. He recounted several instances where she treated Andrew poorly.
She was constantly accusing him of being 'dumb' or 'stupid'... There were times when there was utter and complete tension and long hostility-filled silences between then that you could cut with a knife.
However, marriage wasn't the only thing that Martha and Andrew were failing at. When talking to People, Andrew admitted they had failed at parenting. "I think we did a poor job as parents."
Alexis was estranged to both her parents for a long time and only reconciled with Martha a long time later. As for Martha and Andrew, they got divorced in 1990.
Whateverland: Learning to Live Here
Alexis co-wrote the book Whateverland: Learning to Live Here with Jennifer Hutt. In the book, she recounted several incidents and made various claims that destroyed Martha's perfect image.
Martha has written dozens of books, with many of them centered on the kitchen and recipes. But contrary to what was portrayed in the media, Alexis wrote that there was never any food at home.
There was never anything to eat at my house. Other people had food. I had no food… There were ingredients but no prepared food of any kind.
Another claim she made in her book was that Martha didn't like festivities. Alexis said there were no costumes for Halloween and they turned off their lights and pretend they weren't home.
Martha commented on the book on her show, saying it was hillarious.