Samantha Chapman Found Husband To-Be? Relationship, Net Worth, Facts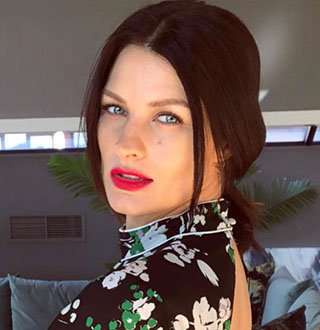 Sporting her glamorous mother changing her face with makeup, and her aunt being a makeup artist working for superstars, Samantha Chapman developed a profound interest in makeup from a very young age. She started creating her own makeup tutorials at the age of 31 to feel better and to relieve the boredom she felt during her pregnancy.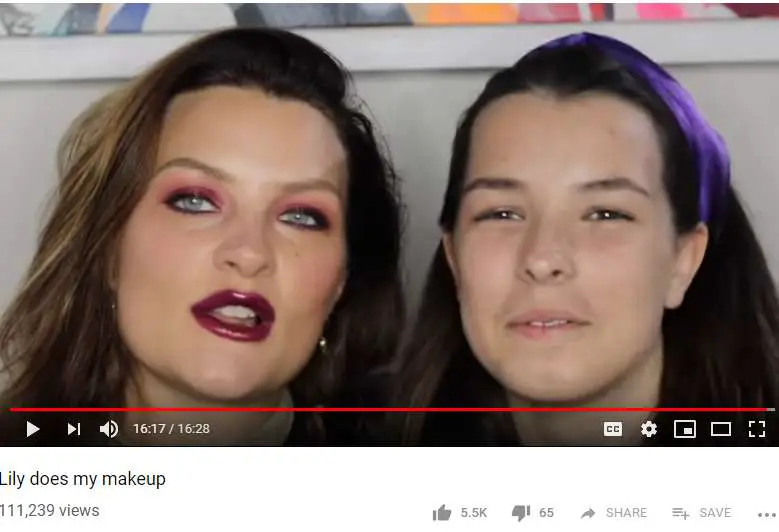 Makeup With Daughter: Samantha Chapman posts a video of her makeup with elder daughter Lily on January 3rd, 2019 (Photo: youtube.com/pixiwoo)
She is an accomplished English makeup artist and YouTuber who has emerged as a prominent name in the makeup and fashion industry. With her extensive experience in the fashion, she runs a make-up tutorial website www.fashionface.tv and a YouTube channel named pixiwoo with her sister Nicola Haste, who is also a makeup artist. They produce videos focusing on makeup basics, trending looks, and celebrity inspired looks.
Don't Miss: Make Up Artist Mario Dedivanovic Wiki: Has Partner Amid Gay Rumors? Family Status
Sam had been a makeup artist for more than a decade as part of the MAC Pro team and co-owns the cruelty-free Real Techniques beauty brushes which were launched by the Chapman sisters in 2011, winning tons of awards for the standard of the brushes and stocked in 60 countries.
In addition to pixiwoo, they have 2 more channels real techniques and pixiwoomadness. The 42-year-old mother of two has a beautiful face with a height of 1.78 m that rules the internet.
Know All About Samantha's Early Life From Her Short Bio
Samantha Chapman was born on 23 August 1977 in England. She was raised in the UK with her 3 siblings Nicola Haste, Jim Chapman, and John Chapman. She belongs to the pre-digital age and all her siblings have their own YouTube channels on women's and men's fashion.
She then took a two-year course called BTEC in Makeup and Hairdressing tutored by Louise Young in the College of West Anglia in Norfolk. She moved to London to pursue her makeup career and assisted her aunt Maggie in makeup artistry.
Interesting: Carli Bybel Age 28: Dating Who After Long Time Boyfriend Break Up?
Know Samantha's Net Worth
Worked with top celebrities as their professional makeup artist, Samantha's brand of cosmetic brushes with her sister, Real Techniques contacted by Paris Presents has emerged as a top class brand in makeup brushes making them high revenues.
Her YouTube channel with her sister, Pixiwoo makes an average of $2.5K - $40.4K annually with 2,172,940 subscribers and 316,944,118 video views. Moreover, her makeup artistry job makes an average of 20,457 Euros. She and her sister Nicole were the Glamour Women of the Year 2017 winners, which makes her a person with high net worth. (undisclosed)
Has Samantha Rung The Wedding Bell With Husband? Know Her Relationship Status
Samantha has always been open about her relationship to her fans and admirers. Her first boyfriend was Adam, who became her best friend when she was 14 years old.
Then she had 2 daughters  Lily, 14, and Olivia, 10, from a previous relationship with Danny, with whom she split in 2013 and was a single parent to her 2 kids. Her break-up from a 10-year relationship with Danny caused her emotional trauma leading her to the therapist as she had to battle with anxiety and noticeable weight loss.
Related: Kandee Johnson's Boyfriend Turned Husband-To-Be Shares Magical Story

Love Is In The Air: Samantha Chapman posing romantically with her boyfriend Ryan Andrews (Photo: Ryan's Instagram)
The 42-year-old makeup enthusiast is now in a relationship with Ryan Andrews, who is a director and writer. Both of them seem to be deeply in love with each other and her tweets show Ryan has already mixed up with her kids and family. Maybe she will soon announce Ryan as her to-be husband.